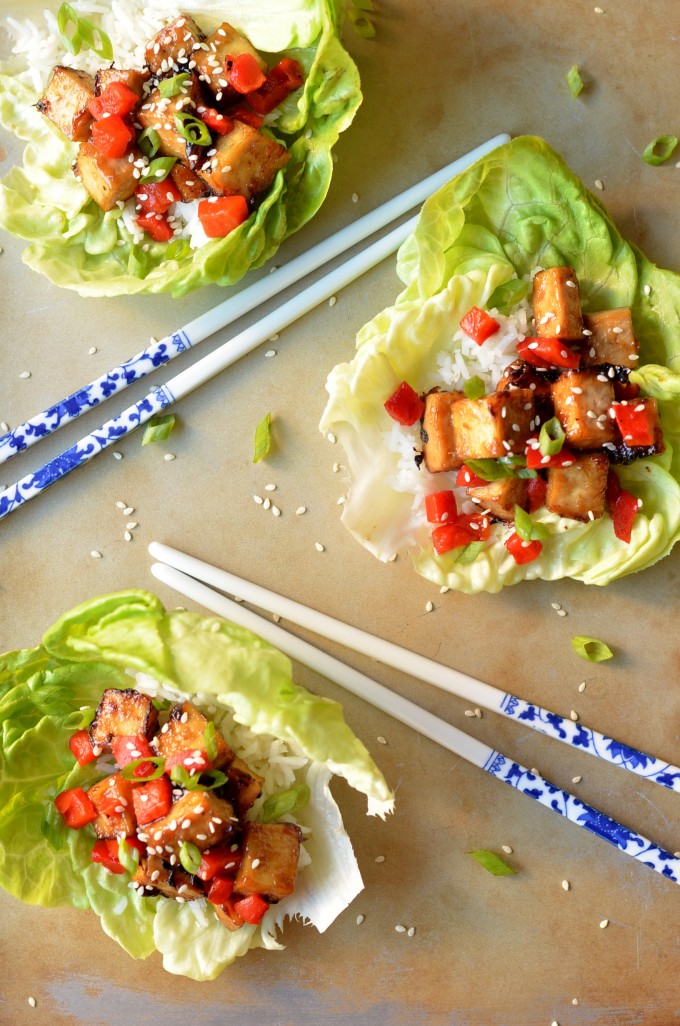 Well well well, what do we have here?
Lettuce filled with tofu, that's what. Can you get more vegan?
Well, maybe if I had also incorporated kale and quinoa. Then these could be eeeven more granola.
As it is, I feel like just the idea of tofu turns some people off. But no longer, because just LOOK at this tofu: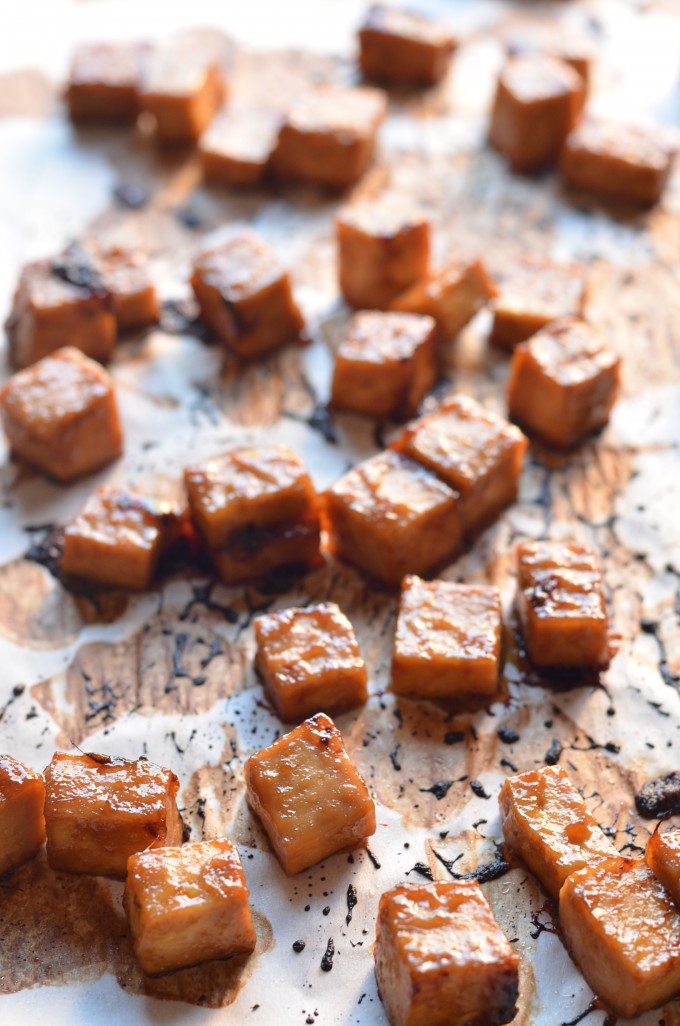 No matter your general feelings on tofu, come on. This stuff looks good.
This is definitely a tofu recipe for tofu haters.
…