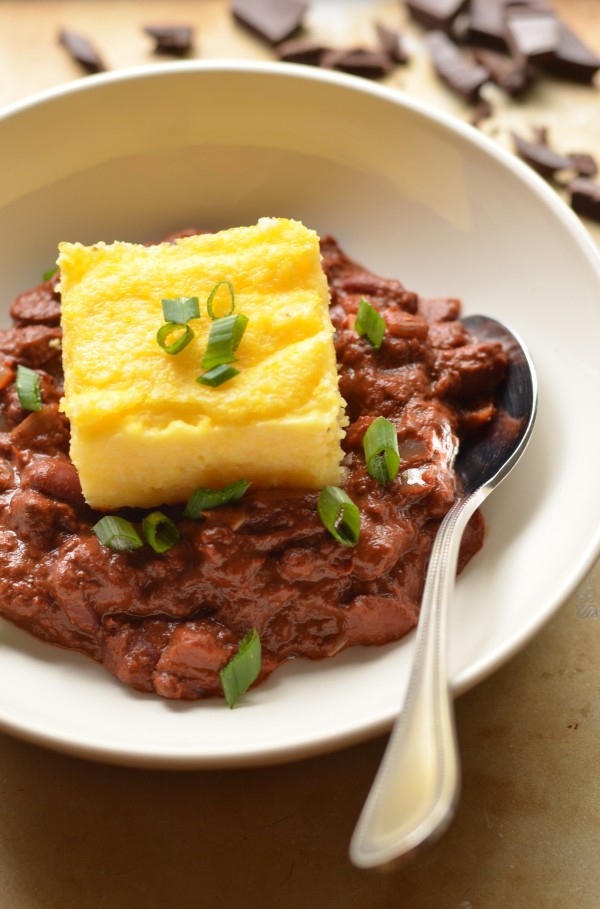 So much for seasonally-appropriate meals.
Maybe I should be posting light dishes filled with tender spring vegetables, but this right here is called a chili craving that doesn't care about the temperature. And I have to share it with you because it's just so tasty! Plus I'm sure there's still a spring chill in the air for some of you out there.
For some reason, I had the intense desire to make chili last week. Or maybe it was the intense desire to eat chocolate for dinner? Either way, this chili was born. And as luck would have it, the skies really clouded up before I had the chance to take these pictures. Sigh. Well, I guess you weren't going to eat chili on a sunny day anyway, were you?