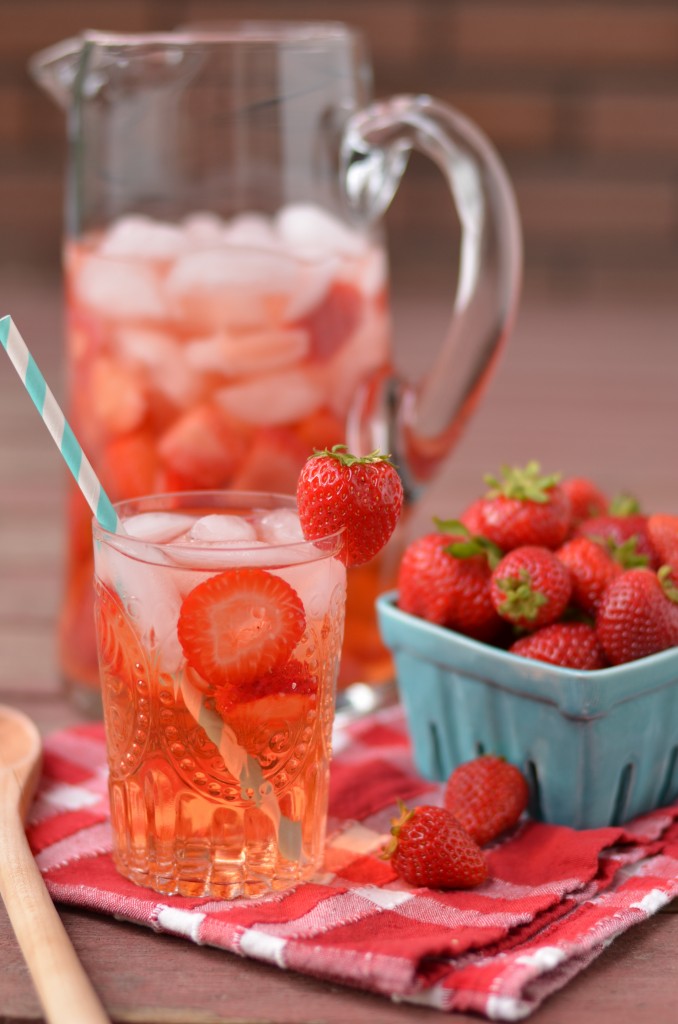 Yes, yes, a recipe for water. But one that I promise is worth your while.
Despite using no fruits or vegetables in Monday's recipe, I really have been enjoying summer produce. Strawberries are right up there with brownies on my list of favorite foods, actually.
And also up there on my list of most beautiful foods. Please excuse the dozens and dozens of photos that I am cramming into this post… I just can't help myself.
So, strawberry spa water. I first learned about it during a fitness bootcamp at the Canyons Resort a few years ago. Some co-workers and I were getting our butts kicked by a crazy woman named Helen, who to date is still one of the fittest and also most enthusiastic people I've ever met. (I guess that's how you get to be a fitness instructor.) She warned us, "You'll be thinking of me this weekend!" And it was true… as I had to use my arms to lower myself down into every chair I wanted to sit in, I definitely thought of Helen… and cursed her name.
…