I ran my first half marathon on Sunday!
And ouch, now I hurt. But I'd say it was worth it!
I decided to do this race with a few friends about 4 or 5 months ago. I'd been looking forward to it for so long that when the time came, I couldn't believe it was finally here! We headed down to Moab on Saturday morning and spent the afternoon and evening hanging out by the pool, visiting the race expo, and walking around downtown Moab. The town was crowded with runners and other Northern Utahns coming down to the desert for some sun, now that it's fall and Salt Lake is getting chilly.
We had a relaxing day on Saturday and headed to bed early in anticipation of an early wake-up on Sunday. The race started at 8:30, so it could have been a lot earlier, but there were mandatory shuttles to bus us 30 miles out of town to the start of the race, meaning we had to get there much earlier than if the race had just started in town.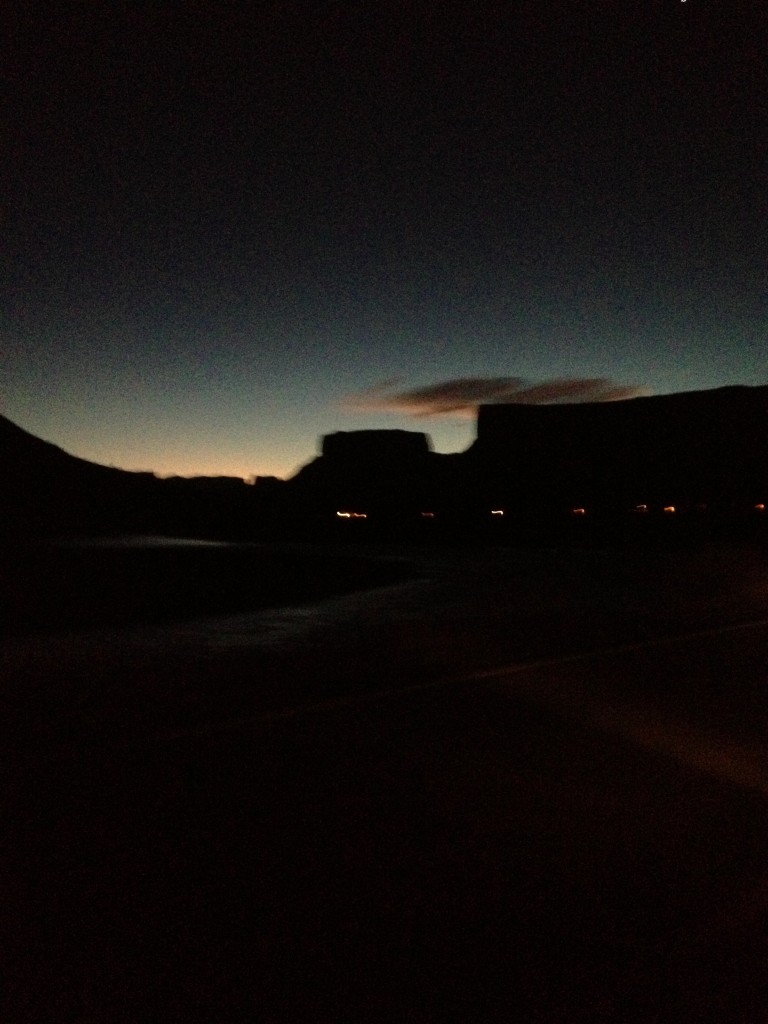 The morning was warmer than I'd expected, and I was thankful – until we got off the shuttle, where it was FREEZING.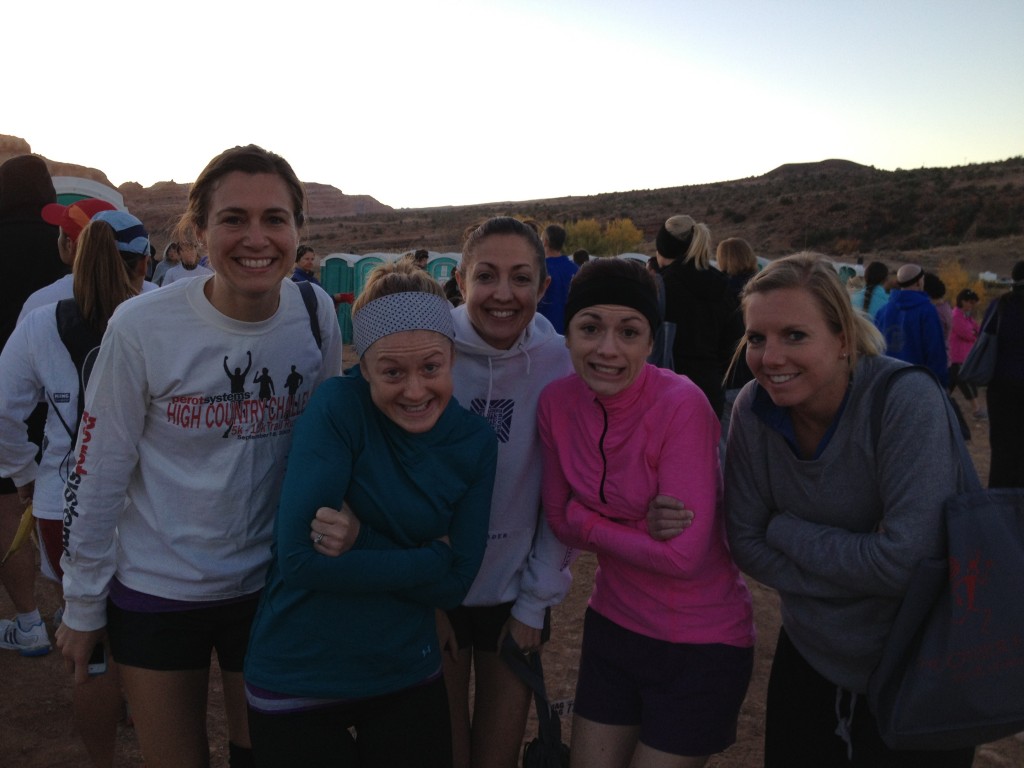 Maybe it was the slight change in elevation that made it so much colder out there? In any case, it was a chilly start to the race.
The race itself was well-organized, with a speedy packet pick-up on Saturday, shuttles to the start of the race, plenty of port-a-potties beforehand (remarkable!), lots of water and Gatorade at all the aid stations, and a great finishers area with beer and food. The only hiccup seemed to involve the shuttles. Apparently they didn't send enough shuttles to one of the pick-up locations, and had to send a few back (30 miles into town) to get the rest of the people waiting there. Those shuttles showed up after the race was scheduled to start. They held the race for them, so we started 10 or 15 minutes later than planned. That doesn't sound too bad, but when you're waiting out in the desert in a tank top at 8:30 am, 10 minutes seems like a LONG time!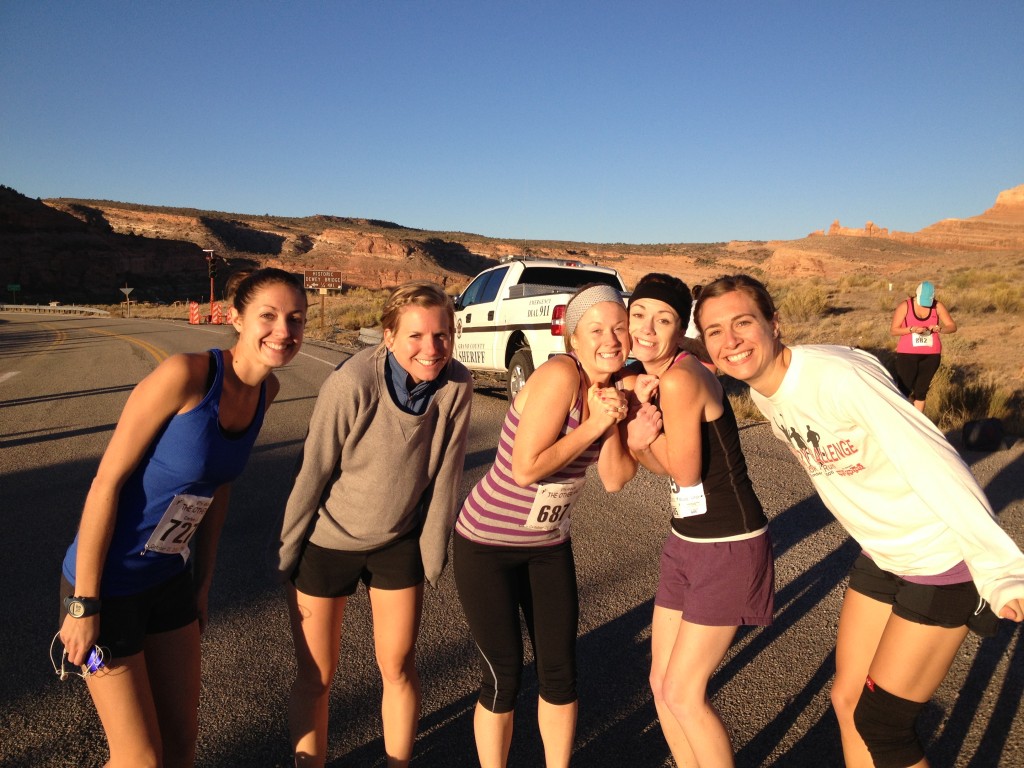 Once the race started, the course was beautiful… although to be honest, I could only appreciate it for the first few miles. Looking around at the scenery was quickly replaced by focusing on putting one foot in front of the other!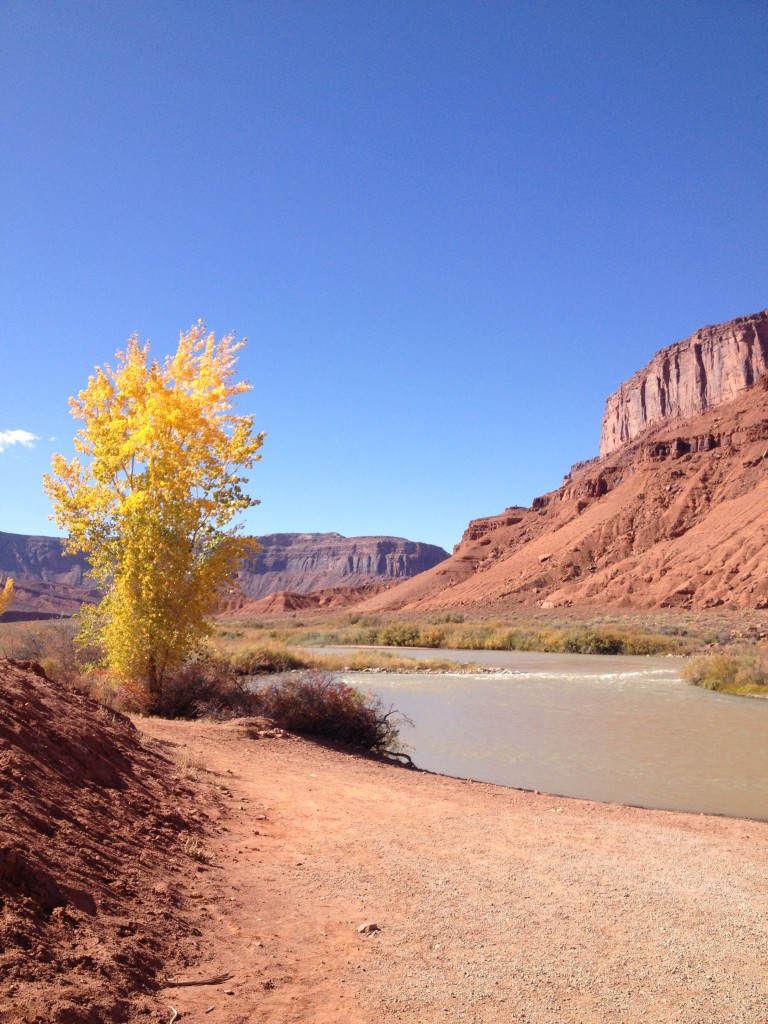 As far as my run, I stuck to my race plan, and I think I ran as well as I could have, considering my injured knee! Amy and I started off strong and ran together for the first 5-ish miles. My splits at the beginning were:
Mile 1: 8:57
Mile 2: 8:26
Mile 3: 8:35
Mile 4: 8:39
Mile 5: 8:28
Mile 6: 8:25
Mile 7: 8:44
The first hill started at the end of that 7th mile, and I kind of broke down from there. The hills were frequent and LONG for the next 5 miles, and you can see there was definitely some walking involved by mile 10!
Mile 8: 9:30
Mile 9: 9:25
Mile 10: 10:22
Mile 11: 9:35
Mile 12: 11:08
The 2:00 pacer passed me at the mile 12 aid station. Noooooo! He had clearly been very consistent the whole race, and was just going much faster than me at that point. I had no hope of keeping up.
That mile 12 hill was a killer, but at the top were the taiko drummers! They were just the motivation I needed to keep going at the top of that hill.
Mile 13: 9:22
Last .25: 2:01
The race was totally at least 13.25 miles instead of 13.1 – brutal! I think I can safely say that making it through the last 2.5-3 miles was the hardest thing I've ever done physically. I know it was only a half marathon… and I can't imagine ever running a full! After running the first 12.75 miles or so on highway 128, we turned into the Sorrel River Ranch to finish up. It was one of those finishes where you think you must be so close, and it just. keeps. going. I was so ready to be done by this point. I had been told that the final stretch on the ranch felt long, but I didn't really appreciate that fully until I was ready to fall over and still couldn't see the finish line.
I finally made it over the finish line in 2:01:41. Not bad for my first half! In fact, considering the fact that I hadn't trained in over a month because of my knee, I'd say I did as well as I could have.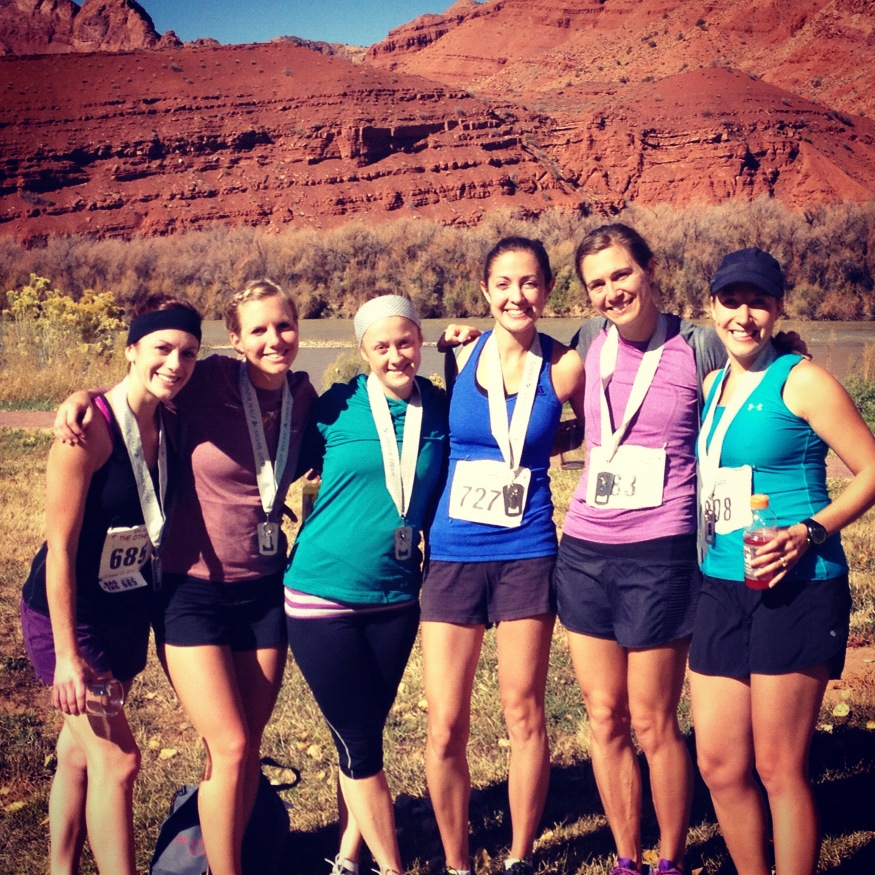 Happy girls!
After the race, we got our bags, snacks and free beer in Other Half pint glasses, and hung out on the grass for a bit.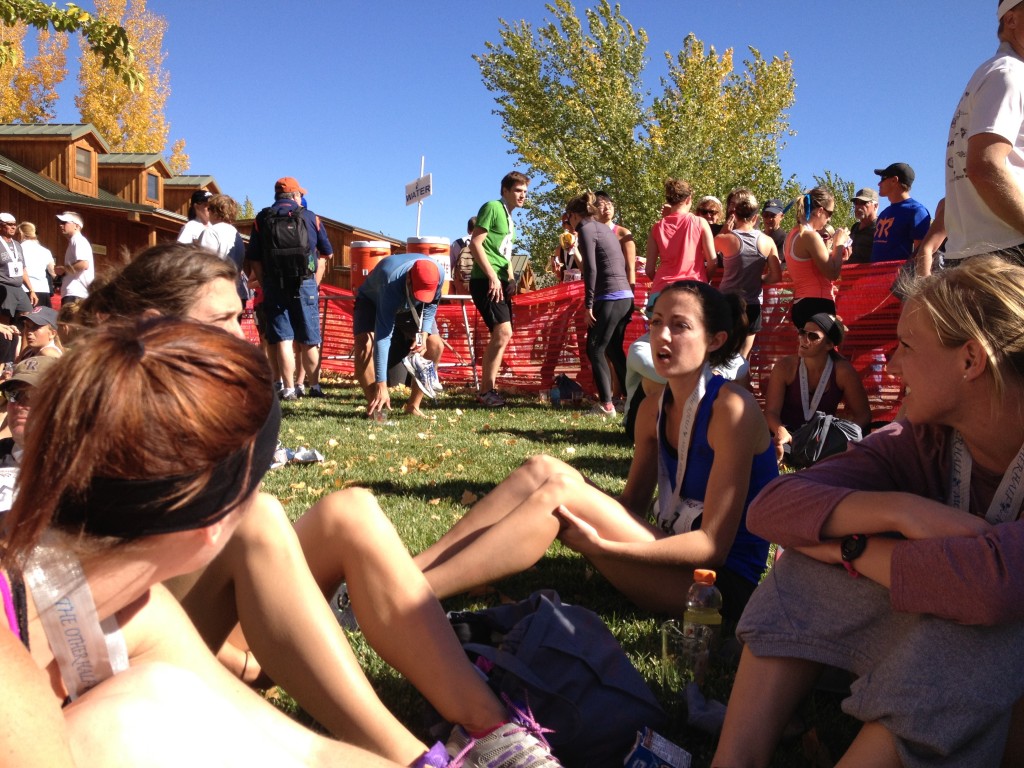 It was a great finishers' area. I'd never had beer after a race before, and although it's nice that they had it, beer was not exactly what I wanted. And this is coming from a major beer lover! All I wanted was Gatorade. Luckily they had that too :)
So now I am back in Salt Lake, hobbling around and looking ridiculous… and already wondering whether I'd be able to run the Canyonlands Half Marathon in Moab in March. Of course I won't let myself – remember how I promised myself I wouldn't race for a year? – but the point is, I think I'm hooked.
Thanks to Nate and my family for all their long-distance support! And of course to Jacquey, Madelyn, Amy, Janelle and Carlee for making this such a fun trip.
The Other Half – I'll see you again next year!