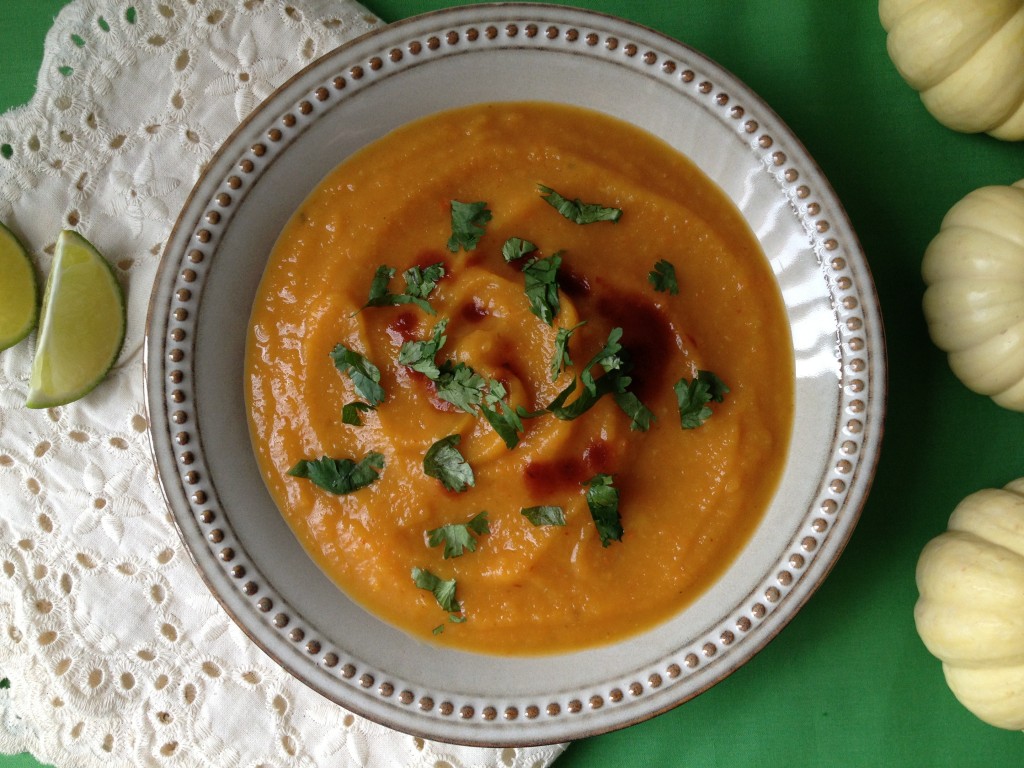 Tomorrow is Thanksgiving. Do you know what you're eating?
Not for dinner, silly. What kind of question is that? If you're like me, you've been dreaming about Thanksgiving dinner for the past two weeks. I have lists made, not only of the dishes I'm making and the groceries that I (still – eek!) have to buy, but of when I should prepare what. Organization is kind of my thing.
Anyway, no, I'm not asking if you've given any thought to your Thanksgiving dinner, because I'm sure you have. I'm talking about lunch, the oft-forgotten Thanksgiving meal. If you're eating dinner around noon, you can obviously forego lunch. But if you eat Thanksgiving dinner around 3:00 or 4:00, as my family typically does, you might find yourself in the kitchen come 1:00, trying to put together a sandwich or salad out of scraps from the fridge. It's kind of weird to realize that in the frenzy of dinner planning, you've totally forgotten to plan a lunch… especially if you have holiday house guests. You don't want anyone going hungry!
Luckily, my mom is always prepared (in this situation, as well as most others). Her solution is soup.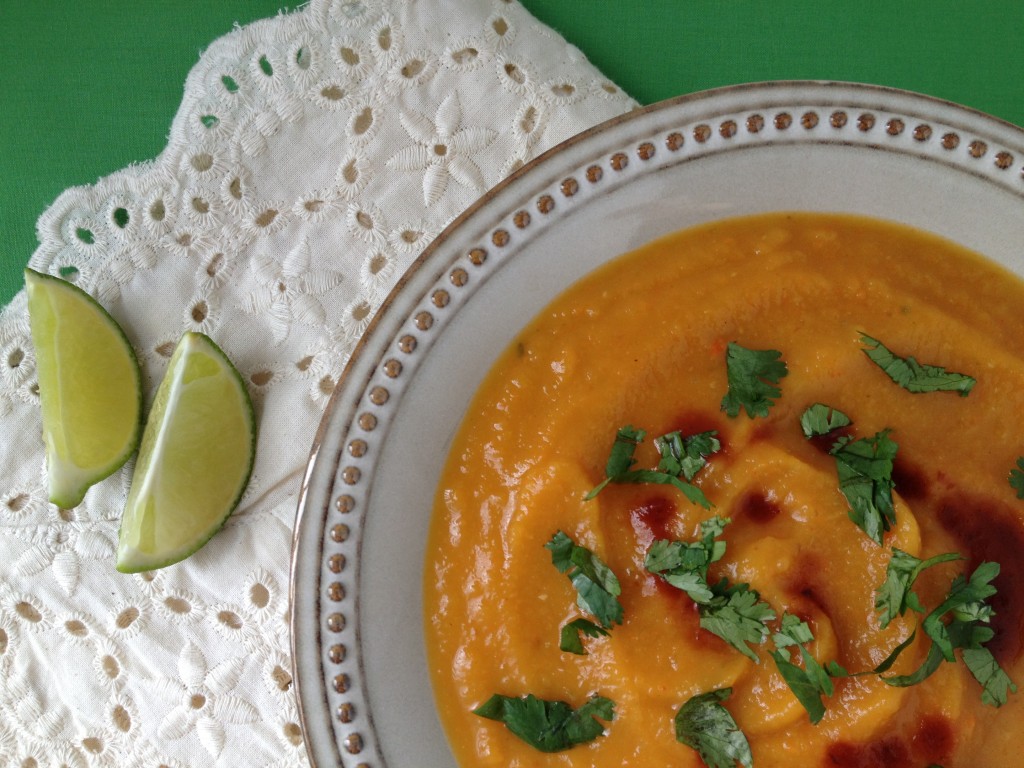 Soup for Thanksgiving lunch – it's perfect! It's autumnal and comforting, but not too filling, so you'll still be able to stuff yourself in a few hours. Mom likes to serve her lunchtime soup in big mugs, although you can feel free to use a bowl.
This soup has a butternut squash base and uses chipotle chiles in adobo sauce for a nice little Mexican kick. Top with cilantro and a squeeze of lime, and you have the perfect light but satisfying lunch.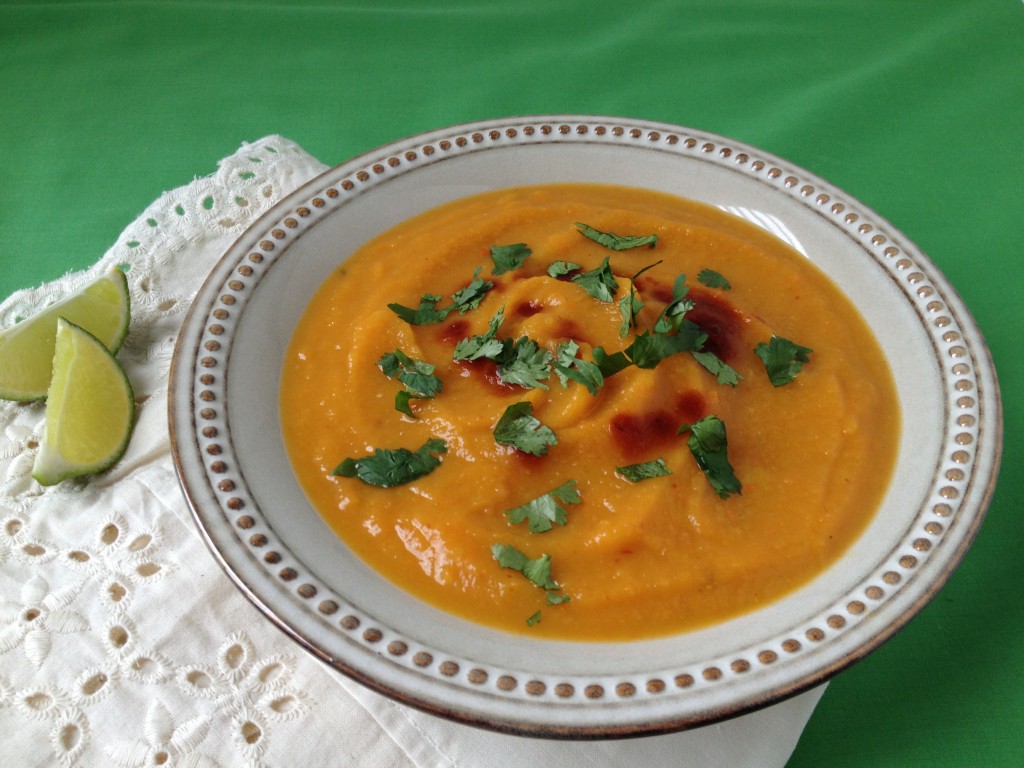 Mexican Butternut Squash Soup
Ingredients
1 medium-sized butternut squash, peeled and chopped
1 yellow onion, chopped
2 cloves garlic, minced
2 carrots, diced
2 stalks celery, chopped
5 cups vegetable broth
1 bay leaf
2 chipotle chiles in adobo sauce (or more if you'd like it spicy!)
2 tsp cumin
½ tsp coriander
½ cup non-dairy milk (I used regular unsweetened almond milk)
cilantro, for serving
lime wedges, for serving
Instructions
First, chop all vegetables. To make the butternut squash easier to peel and chop, consider piercing it several times with a sharp knife and nuking for 2 minutes or so. This softens the skin and makes it just that much less likely that you'll cut your finger off!
Heat a bit of olive oil in a soup pot over medium heat. Add the onion and saute 2-3 minutes. Add the garlic and saute another 2-3 minutes, until the onion is softened and beginning to brown.
Add the rest of the vegetables (squash, carrots and celery), vegetable broth, and bay leaf. Simmer until vegetables are tender and starting to get mushy, about 45-50 minutes.
While soup is simmering, chop chiles, cilantro and lime wedges.
Remove bay leaf from the soup. (If you don't, it's no big deal. I actually forgot and it turned out fine!) Add chopped chiles and puree until smooth using an immersion blender. (If you don't have an immersion blender, you can transfer the soup in batches to a blender and then into another pot or a bowl.)
Stir in cumin, coriander, and milk.Taste and adjust seasonings - you can add more chiles if you'd like it spicier!
Serve hot. Garnish with chopped cilantro and a squeeze of lime juice.
Notes
Adapted from http://www.anothermarvelousmeal.com/2011/10/mexican-spiced-butternut-squash-soup.html