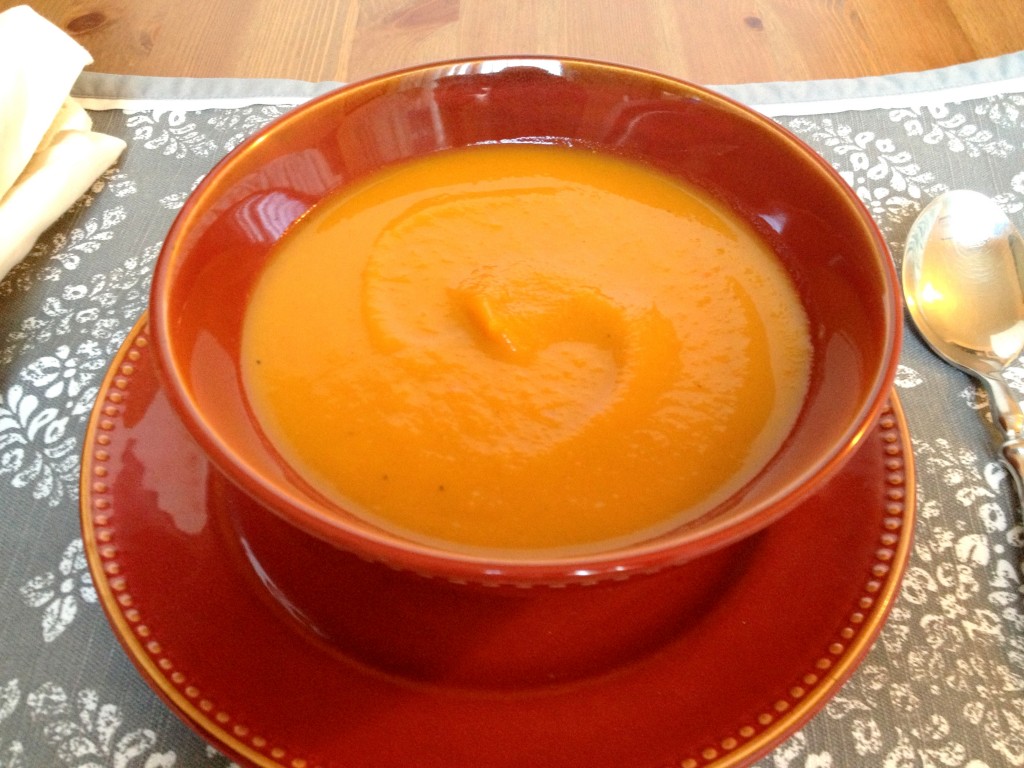 I think it's safe to say that I'm not the only one on the internet with a soup recipe today.
From what I hear, it's been raining on the West Coast for the past week, and every California food blogger I follow has spent the whole time making soup. Who can blame them? Even here in Utah, where it's not raining, it's been cold and gray and just DARK all the time, so of course I've made my fair share. And it's all culminating in one big soup throwdown in the blogosphere today.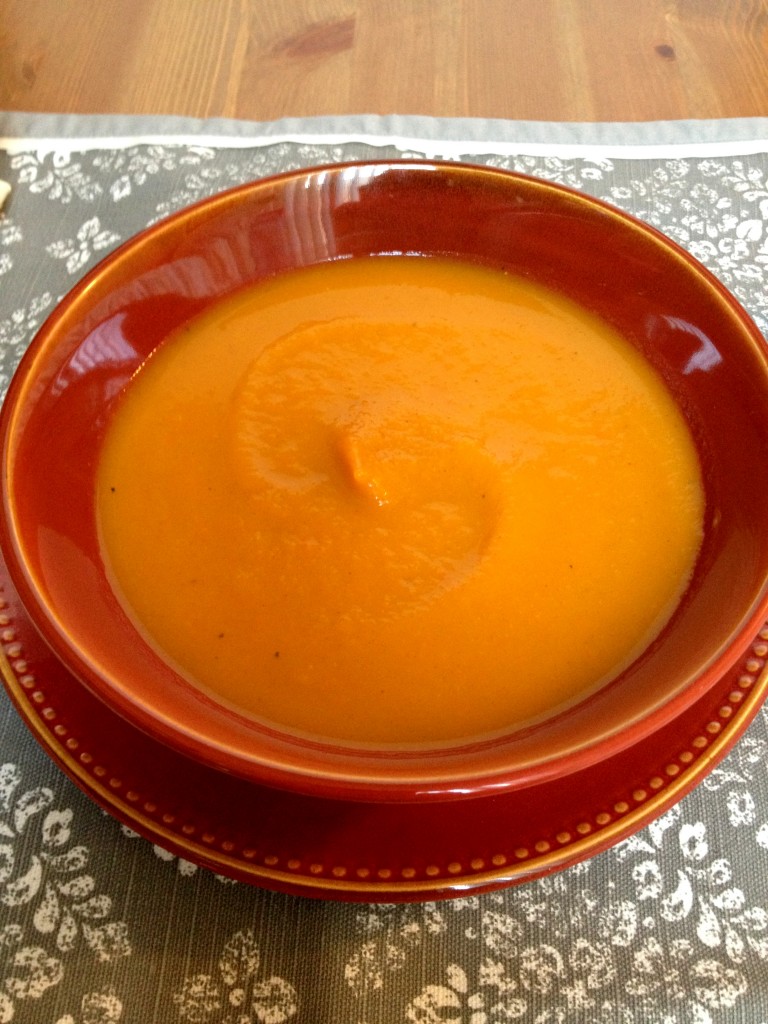 So here is my submission: A yummy spiced butternut squash soup with apples, carrots, and onions from the archives of the lovely blog Daily Garnish. I have to say, if you were considering making the Mexican Squash Soup I posted a few weeks ago, make this one instead. Then make that one next week! This soup, with the apples and spices, is so warm and fragrant… it's perfect for when it's midnight-dark at dinnertime and you need something to cheer you up. It's actually what I was making when I took the picture that's now my blog header. See?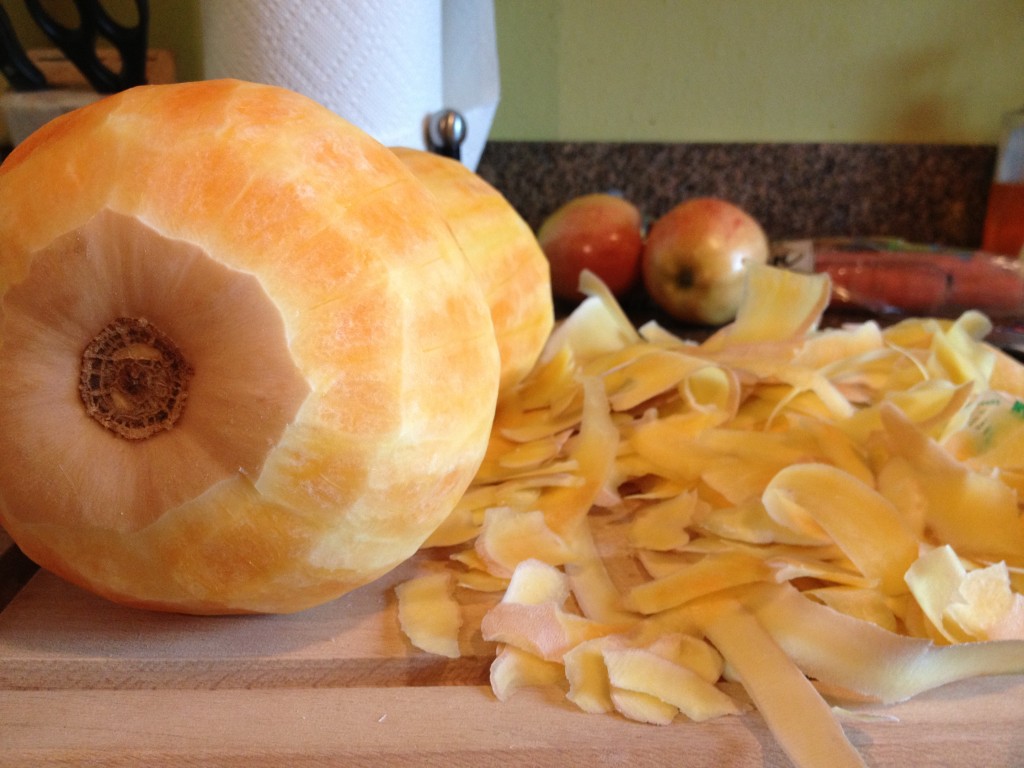 Apples, carrots, and squash, oh my!
Seeing that squash on my cutting board reminds me that something exciting happened this past Friday: a Trader Joe's opened in Salt Lake!! I drove by on Saturday and the crowds looked INSANE – I am definitely staying away until after the holidays. I already have about 5 grocery stores too many in my regular rotation, but I'm excited to have Trader Joe's around for things like pre-chopped butternut squash. (Now you see where this tangent came from.) Sadly, no wine at this new TJ's because we're in Utah… sigh… but I'll take it!
Anyway, I love soups like this because the only dishes you get dirty are a peeler, a cutting board and knife, and a soup pot and a ladle. Unless you're like me and splatter soup all over the kitchen as you're cooking, there's very little clean-up involved. Enjoy!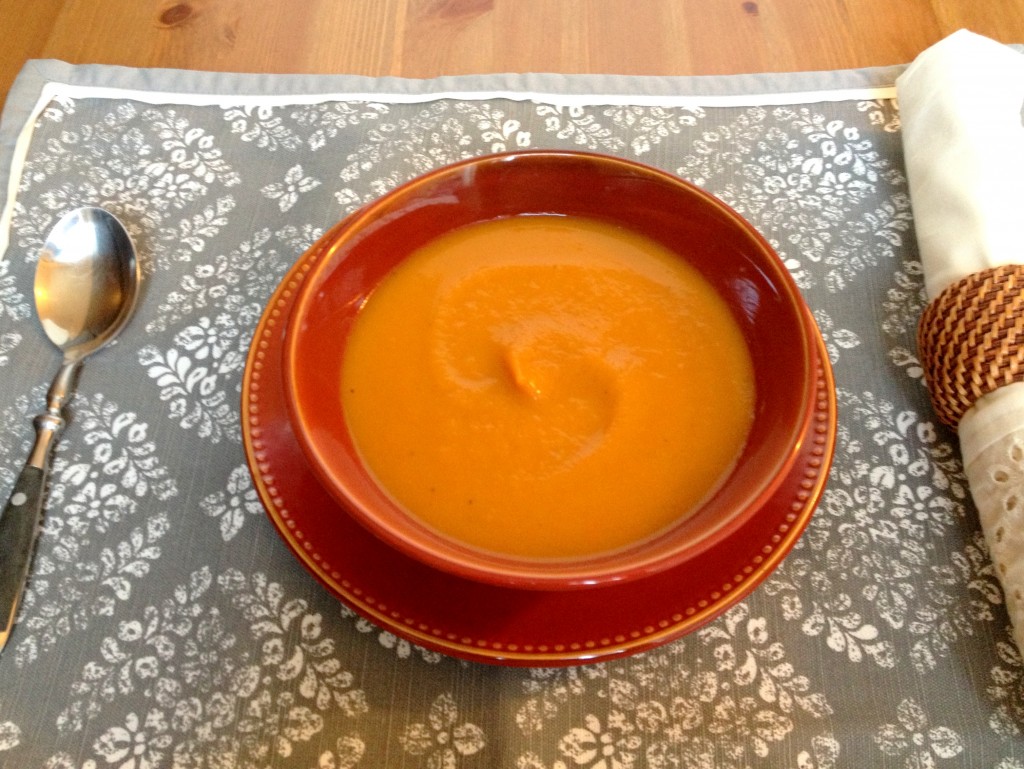 Spiced Butternut Squash Soup
Recipe from Daily Garnish
Time: about 1 hour 15 minutes
Ingredients:
1 yellow onion, chopped
1 medium-sized butternut squash, peeled, seeded, and chopped into about 1/2-inch chunks
2 apples, cored and chopped but peels left on (I used Gala)
2 carrots, chopped
4 cups vegetable broth
2 tsp cinnamon
1/2 tsp nutmeg
1/2 tsp curry powder
1 bay leaf
1/2 cup almond milk (or your choice of milk)
Instructions:
In a soup pot or large dutch oven, saute the onion with a bit of olive oil over medium heat until until softened and starting to brown. Add squash, apples, carrots, broth, and spices (everything except the almond milk). Stir, cover and bring to a boil.
Simmer over medium-low heat until vegetables are soft and even starting to look a bit mushy. This will depend on how small you've cubed up your veggies, but generally takes me around 45 minutes.
With an immersion blender, blend until smooth. (You could also transfer the soup in batches to a regular blender and then to a bowl.)
Remove from heat and stir in the almond milk.
Serve hot!