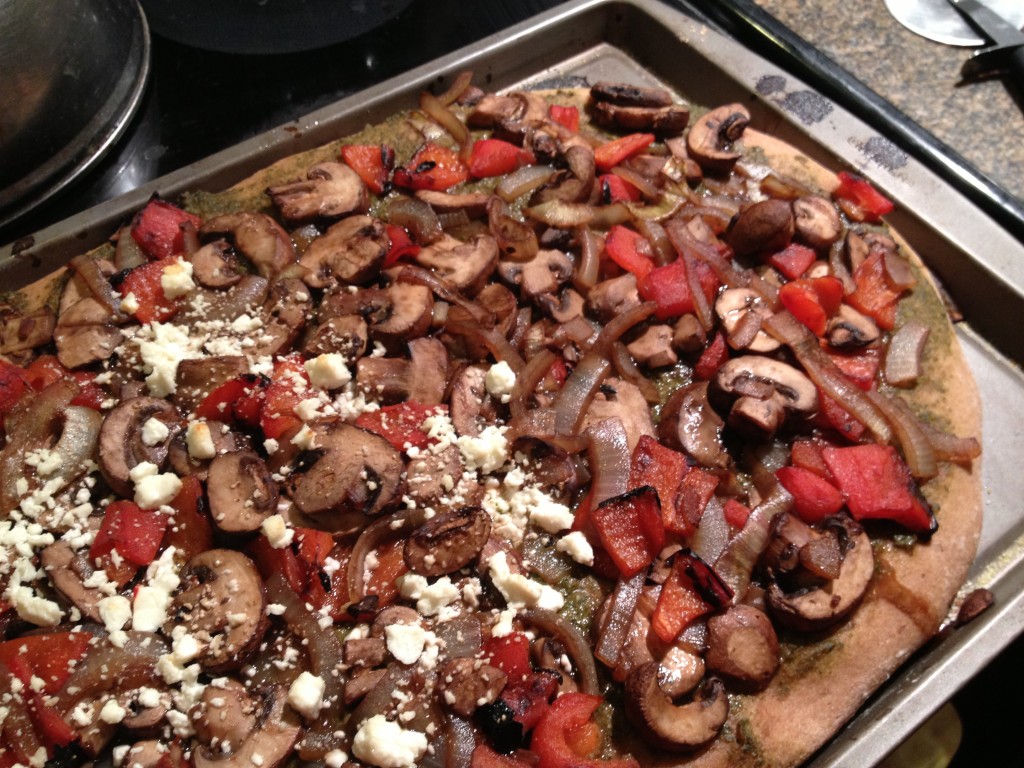 It's Friday, and that means Pizza Night! Whenever I ask Nate what he wants for dinner this week, he says pizza. You'd think by now I'd get the hint and just make a pizza every week... but for some reason I keep asking. Maybe this time he'll request my favorite tahini kale rice bowl? No dice. Well, making a pizza every once in a while seems like the least I can do for the man who's forced to be my Vegan Guinea Pig the rest of the time. (I am still trying to dig my way out of the hole that a certain Hippie Bowl got me into a few months back.)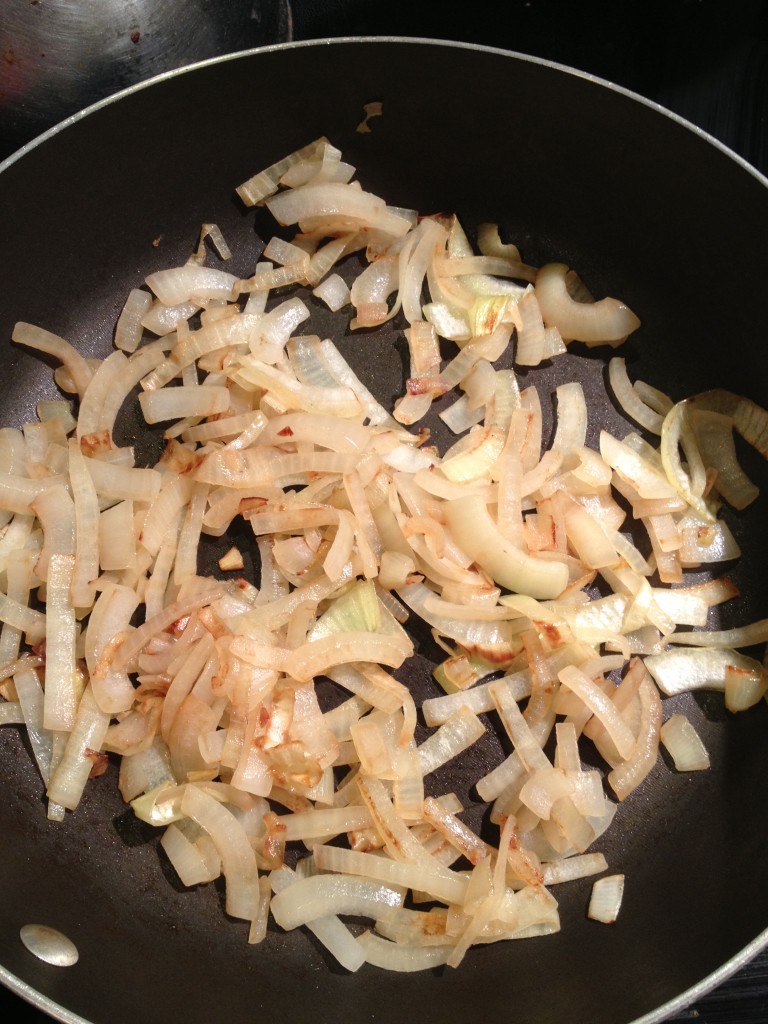 So here is a pizza for Nate. If you're not vegan, by all means add some parmesan or goat cheese. (I put goat cheese on Nate's half, and a little bit just miiiiiight have rolled onto a few of my slices.) Even with no cheese, this pizza has great flavor! Use my
whole grain pizza dough
 or your favorite crust. You could even use pesto and this mushroom mixture on pasta or a sandwich. It's hard to go wrong!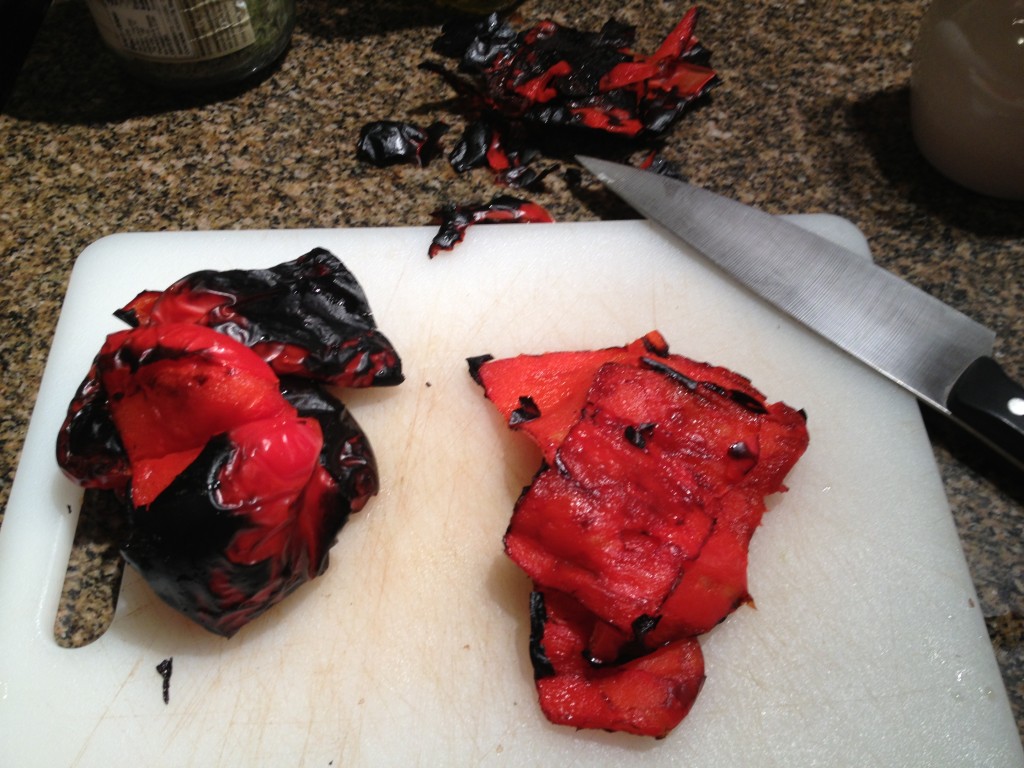 P.S. I'm kinda wimping out with the pesto here. I have a favorite vegan pesto that I make... but it deserves so much more than an out-of-season mention in a post that's really about pizza and features nighttime iPhone photos. I plan on featuring it in the spring! In the meantime, you can use your favorite pesto recipe, or (because I know many people who read this blog aren't vegan) use some store bought stuff.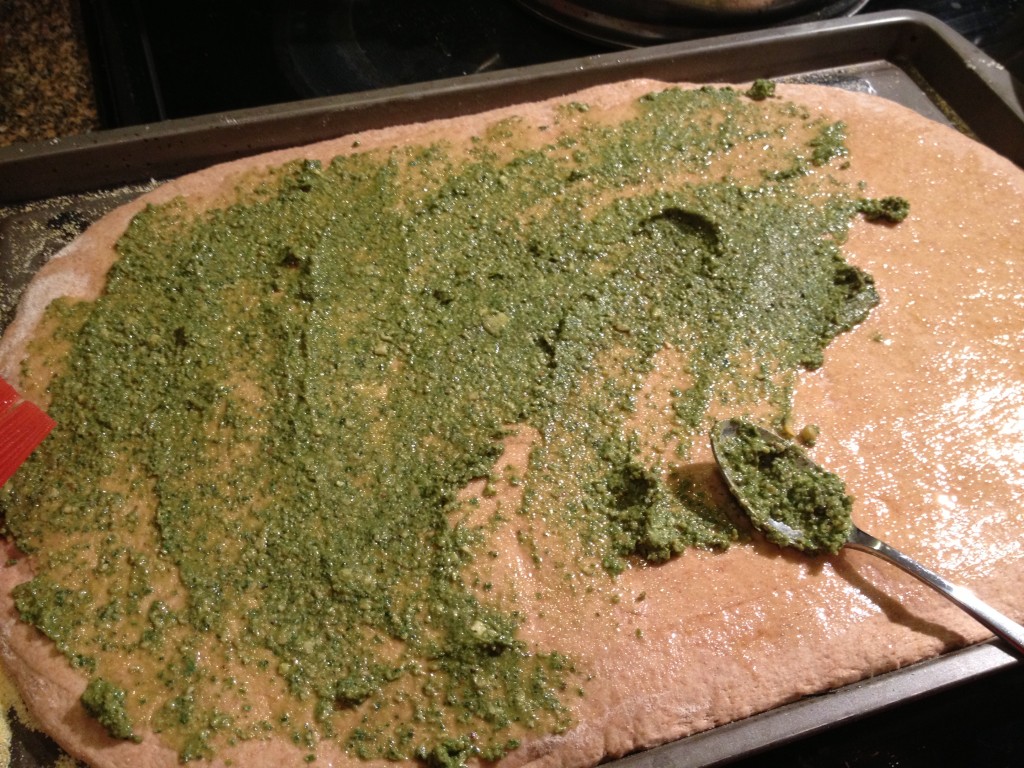 Have a great weekend and stay warm!
Vegan Pizza with Mushrooms, Roasted Red Peppers & Caramelized Onions
Yields 2 10-inch pizzas or 1 extra-large pizza
Ingredients
1 recipe of my multi-grain pizza dough (link above) or 2 store-bought pizza doughs
olive oil
1 sweet onion, quartered and sliced
20 oz. sliced baby bella mushrooms (I used 2 10-oz. pre-sliced bags)
2 red bell peppers
1 1/2 Tbsp balsamic vinegar
cornmeal
1/3 cup pesto (homemade or store bought)
parmesan or goat cheese (optional)
Instructions
First, roast your red peppers (or buy roasted red peppers in a jar and skip this step). Cut each pepper into 2-4 pieces and remove the stem, seeds and membrane. Place them, skin up, on a baking sheet and broil until skin is black and charred all over. This will take 6-10 minutes. Keep a close eye on them after the first few minutes, and rotate the baking sheet partway through if your broiler has hot spots. Once the skins are charred all over, remove them from the oven, place them in a plastic bag, seal it, and let them steam for at least 20 minutes. Then remove from plastic bag and peel the skin off each piece with your fingers. It's OK to leave some charred bits. Cut into bite-sized pieces.
Preheat oven to 425.
Next, caramelize onions. Add a little bit of olive oil to a pan over medium heat. Saute the onions for about 25 minutes. They should have some good color to them. At this point, add the sliced mushrooms. Continue sauteing another 5-7 minutes, until mushrooms are softening. Add balsamic vinegar and peppers and stir. Remove from heat.
Sprinkle cornmeal on 2 pizza pans or an 11x17 baking sheet. Roll your pizza dough out to fit whichever pan you've chosen.
If your pesto is not oily, brush a bit of olive oil over the crust. Then spread pesto out evenly. Top with mushroom mixture. Add cheese if you desire.
Put pizzas in the oven for 12 minutes, until crust is done and cheese, if using, is melted.
Slice and enjoy!