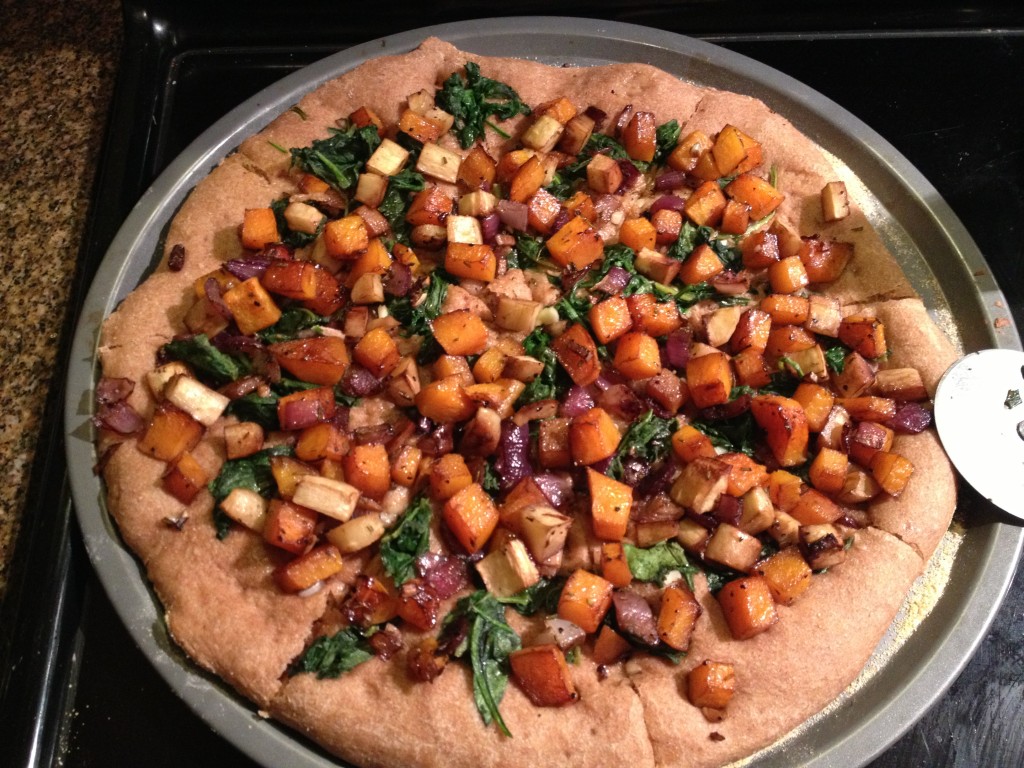 This is my favorite pizza dough.
You can always buy pre-made pizza dough in a bag at the grocery store, but it just doesn't taste as good. Plus your friends will be impressed when you serve them pizza on homemade crust! They don't know how easy it is. Shhhhh. Don't tell.
The first time I ever used spelt flour was in this pizza dough. I was making the original Eat, Live, Run recipe and realized I was out of all-purpose flour. Emergency! I went digging around in my cabinets and found an unopened bag of spelt flour I must have bought to try out a forgotten recipe. Well, I was doubtful, but in it went! And it turned out amazing, and I've made it that way ever since. Crisis averted! Anyway, if you have a favorite whole grain flour (or just have all-purpose flour in your pantry), you can definitely sub that in here.
This dough is nice and chewy and gets golden and a little crispy in a hot oven. Go make it right now, because tomorrow I'm posting a fall pizza recipe perfect for a Friday Pizza Night!
Whole Grain Pizza Dough
Adapted from Eat, Live, Run
Makes 2 medium-sized pizza doughs
Ingredients:
1 ⅓ cup warm water
1 packet yeast (¼th oz)
2 tsp sea salt
1 ¾ cups spelt flour (or all-purpose or another whole grain flour)
1 ½ cups whole wheat flour
2 tbsp olive oil
Directions:
Combine warm water and yeast in a large mixing bowl.
Stir in the salt and both types of flour. When the dough holds together, dump it onto a floured work surface and knead for 8 minutes, incorporating the olive oil a ½ Tbsp a time as you go. (You could also do this in a KitchenAid mixer, but I've never tried this way.)
When the dough is soft and elastic, rub with olive oil and place in a clean bowl. Cover with a dish towel and let rise in a warm spot for one hour.
After an hour, the dough should have about doubled in size. Cut in half and store in ziploc bags (either 1-2 days in the fridge or much longer than that in the freezer). I like to use one half immediately and freeze the other half for later – just defrost in the fridge overnight.
When you are ready to make your pizza, sprinkle cornmeal on a pizza tray. Stretch out the dough, top with your favorite ingredients, and bake at 450 for 10-12 minutes.
Enjoy!