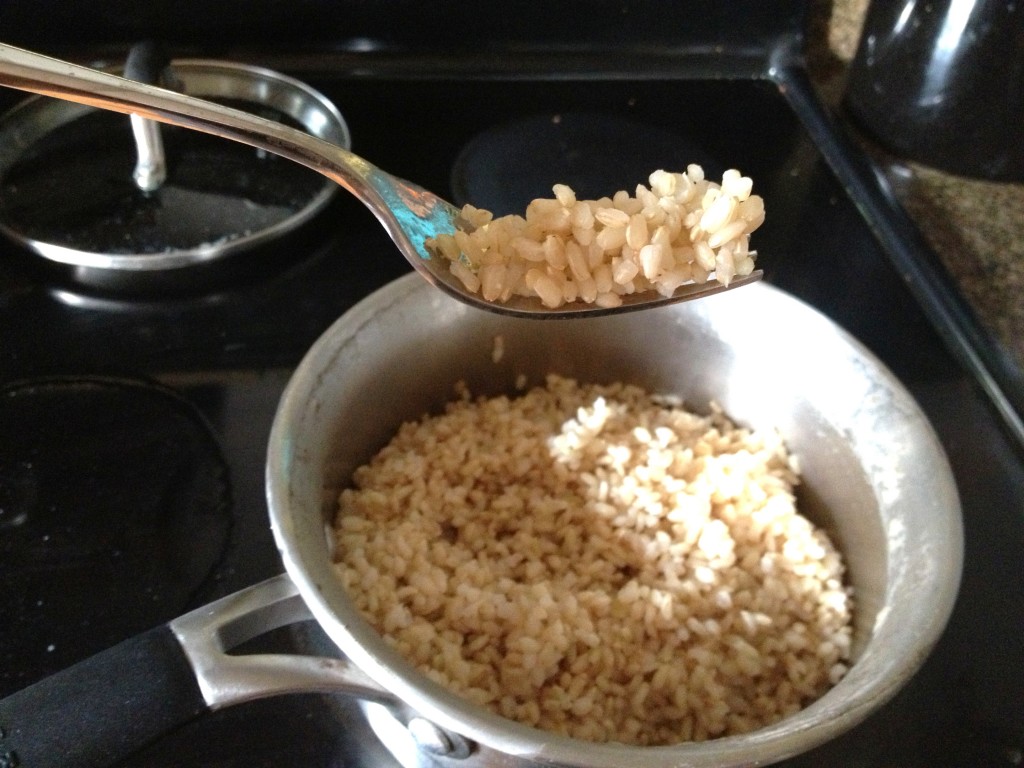 This one of those annoying posts where I give you one part of a recipe, then wait until the next day to give you the exciting part. Kind of like pizza dough without the actual toppings.
But hold on, because this is kinda life-changing! Wait… is your life more exciting than mine? Or just less rice-based? If it's less rice-based, then this will be life-changing.
Let me start by saying that I was always a basmati rice girl. I had seen a bunch of "never make mushy brown rice again!" Pinterest posts, but I thought, no big deal, I never have trouble with white rice. Then I started trying to eat whole grains, and WOAH – I just could not get my brown rice to cook right. Order it from my favorite Thai place and it's deliciously chewy and tender, make it at home and it turns to mush and burns the bottom of my pot to boot. And I do NOT have room for a rice cooker in my tiny little kitchen. So I dug up those old pins, and I found: Make it like pasta.
Revolutionary.
That's the secret, you guys! You use more water than you usually would for rice, then you strain it (and let the rice steam a bit more).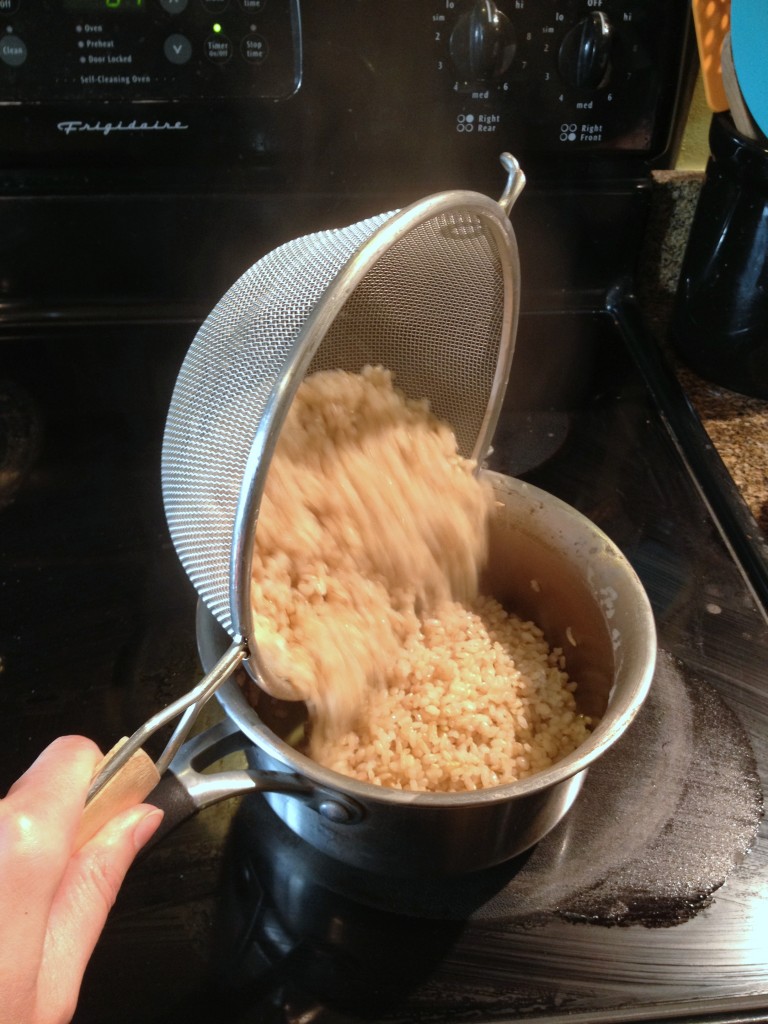 See? Life-changing.
It doesn't really matter how much water you use here (just like pasta). Just make sure you use a pot that's big enough to hold a bit more water than you're used to.
Try this method and see if it doesn't change your opinion of brown rice!
Coming tomorrow is my new favorite dinner, featuring: (you guessed it) Rice.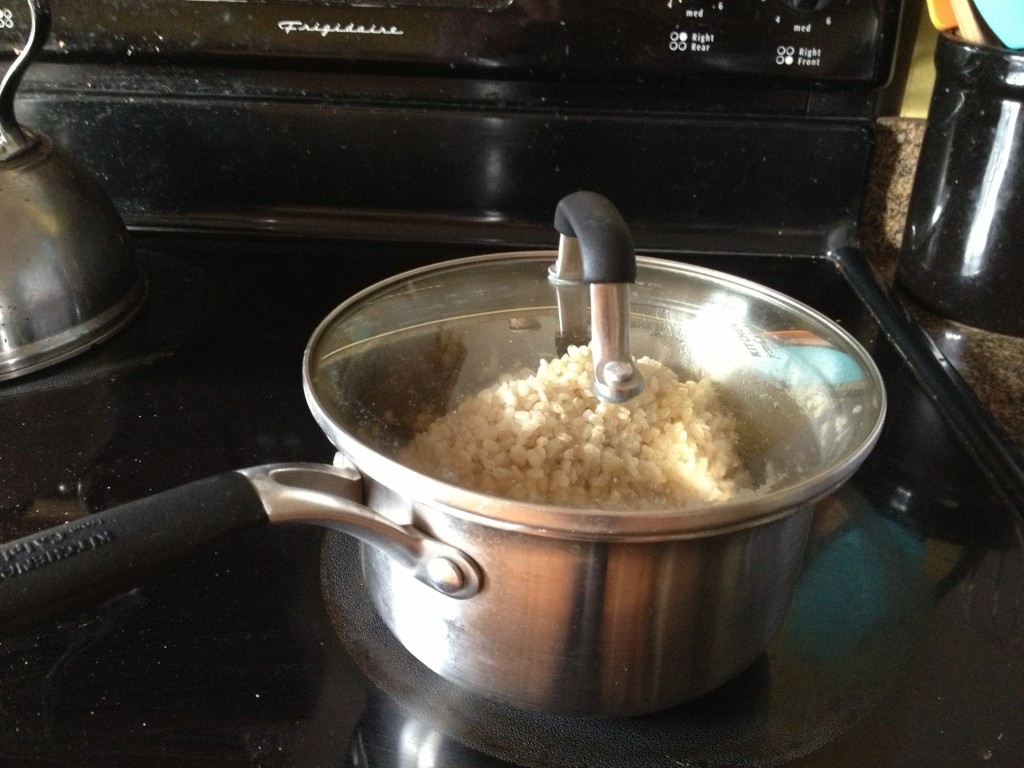 Perfect Brown Rice
Adapted from SkinnyTaste
Ingredients:
1 cup brown rice (I prefer short-grain)
3-4 cups cold water
Instructions:
Rinse rice in a strainer under cold tap water.
Add water and rice to a pot. Bring to a boil over high heat. Reduce heat and simmer for 30 minutes.
Strain, then return rice to pot and close lid. Let steam for 20 minutes.
Fluff with a fork and serve!