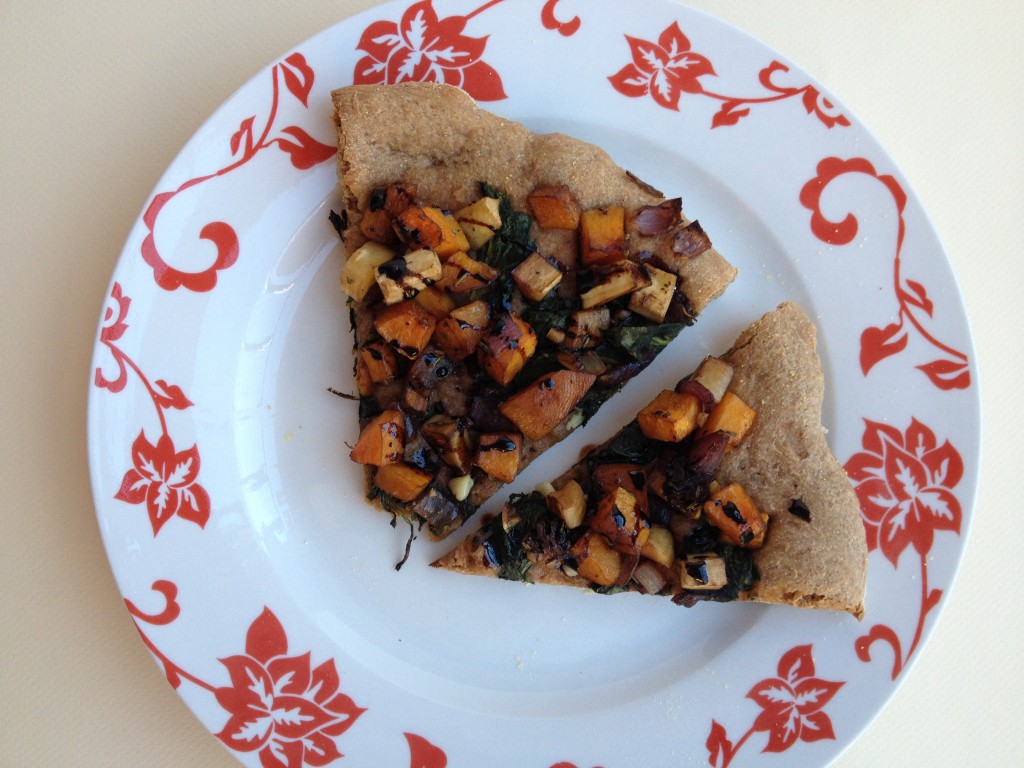 Do you have some homemade pizza dough handy?
Oh good. Because tonight is pizza night!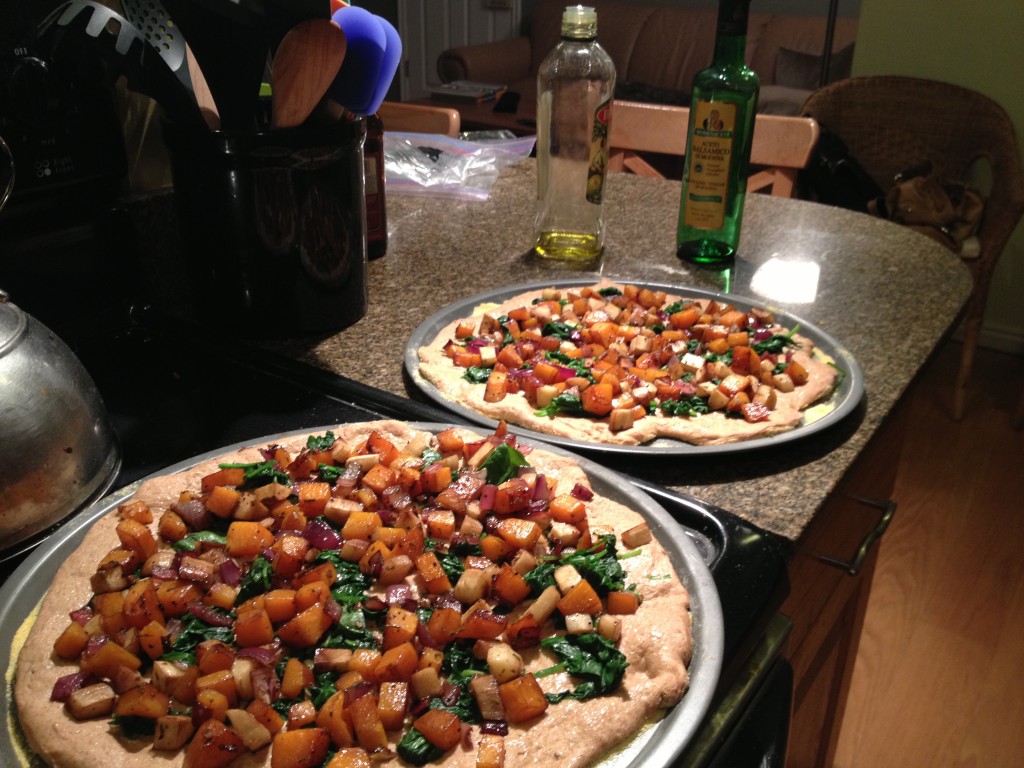 And we're starting with: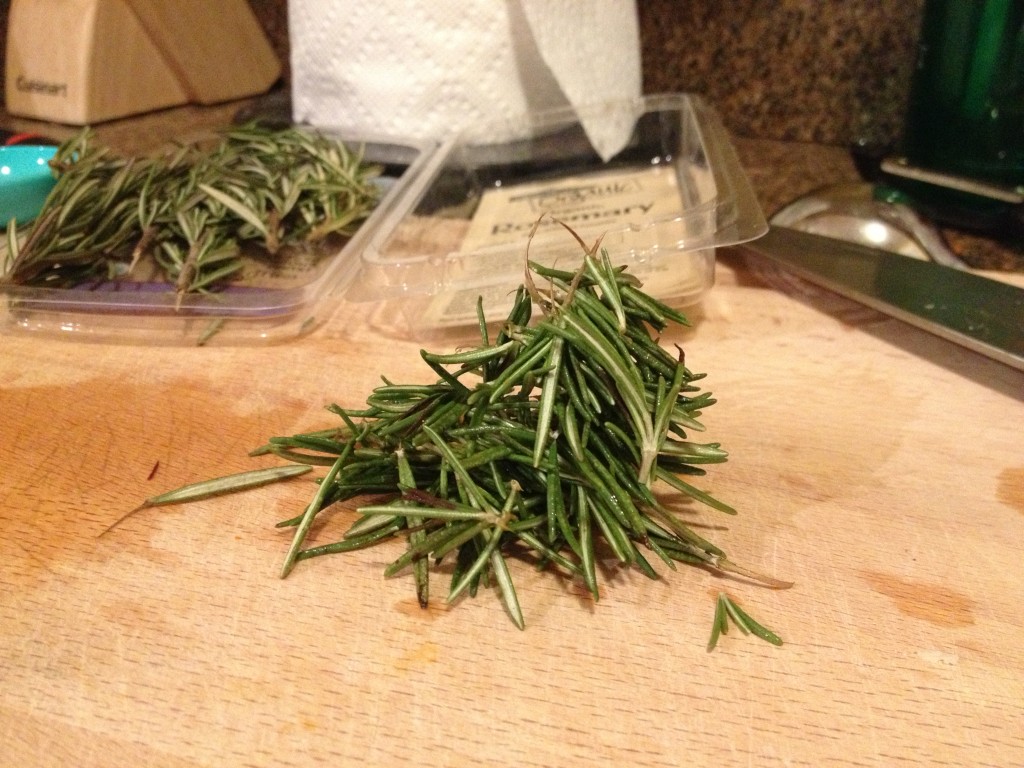 Rosemary. There is so much rosemary in my life lately.
It might have something to do with the stuffed peppers I made a few weeks ago that required only a teaspoon of rosemary. Really any recipe that calls for dried herbs (because when can you ever use more than a tiny bit?) guarantees that the rest of the packet will rot in my fridge and make me feel guilty until I throw it out weeks later. (In case you're wondering: I feel the same way about green onions, Thai chili peppers, lemon halves, cilantro… the list goes on.) Anyway, I've made it my personal mission to get through that packet of rosemary. Hence this lovely cake (total success because it not only called for a whole tablespoon of rosemary, but I used another sprig for garnish) and now this fall-inspired pizza.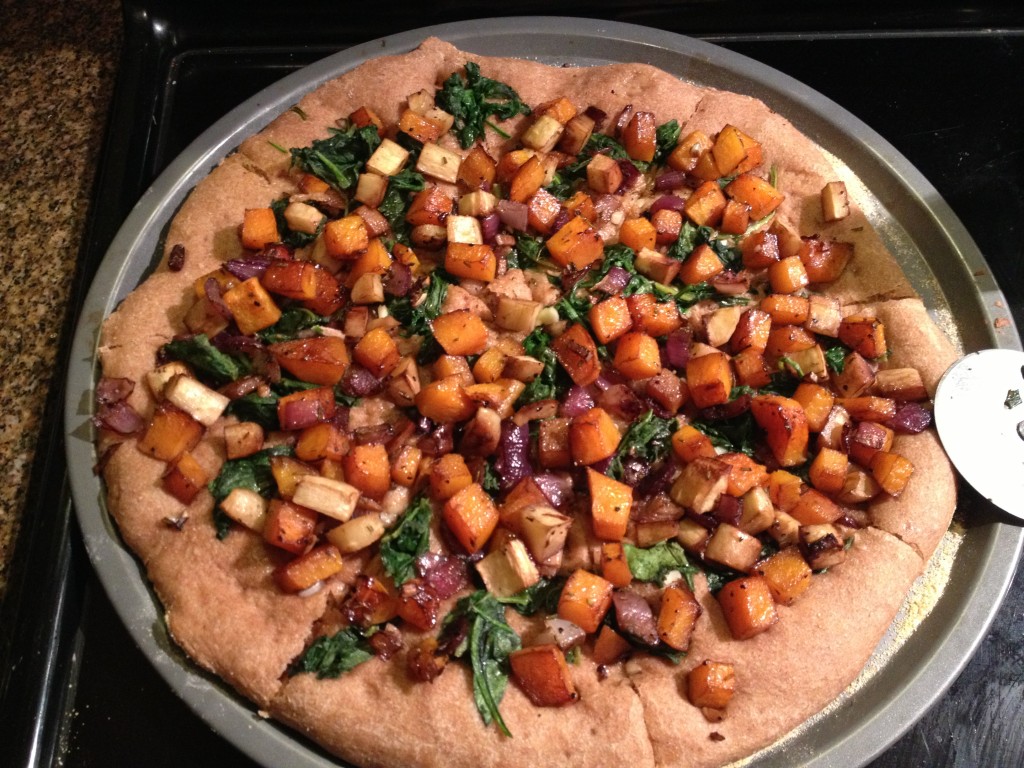 This pizza isn't overwhelmingly rosemary-y, but the flavors do go nicely together! And especially when drizzled with some extra balsamic reduction, it is yummmmmy. I may have had a slice or two for breakfast the other day.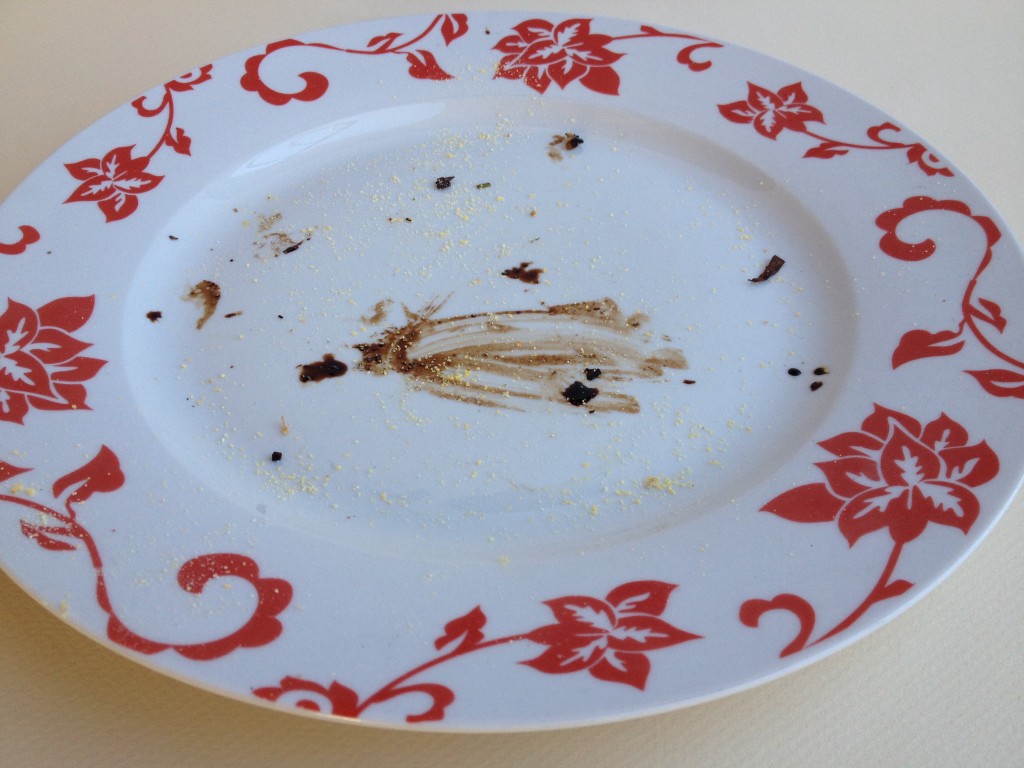 Have a great Friday!
Roasted Fall Veggie Pizza with Rosemary and Balsamic
Makes 2 medium-sized pizzas
Ingredients:
4 cups cubed butternut squash (1/2 inch pieces) – 1 small or ½ medium butternut squash
2 parsnips, cubed (about 2 cups)
½ red onion, chopped
½ lb fresh spinach, rinsed
1 Tbsp finely chopped rosemary
2 Tbsp balsamic vinegar
1 ½ Tbsp olive oil, divided
1 Tbsp honey
2 Tbsp minced garlic (4 large cloves), divided
½ tsp black pepper
2 pizza doughs
cornmeal
balsamic reduction (optional)
Directions:
Preheat oven to 450.
In a small bowl, whisk together the rosemary, balsamic vinegar, 1 Tbsp olive oil, honey, 1 Tbsp garlic, and black pepper.
Add the chopped butternut squash, parsnips and red onion to a large bowl. Pour the dressing over and stir to coat.
Line a baking sheet with foil for easy clean-up. Spread out the vegetable mixture on the sheet and roast until tender but not mushy, about 25 minutes.
While the veggies are roasting, heat a large pan over medium-high heat. Add the remaining ½ Tbsp olive oil and saute the spinach until tender. Remove from heat.
Sprinkle cornmeal on two pizza sheets and stretch out dough on top. Brush with a bit of olive oil and sprinkle with the remaining garlic. Top with spinach and veggies when they are done roasting.
Bake pizza at 450 for 10-12 minutes, until crust is golden brown.
Drizzle with optional balsamic reduction. Slice and serve!