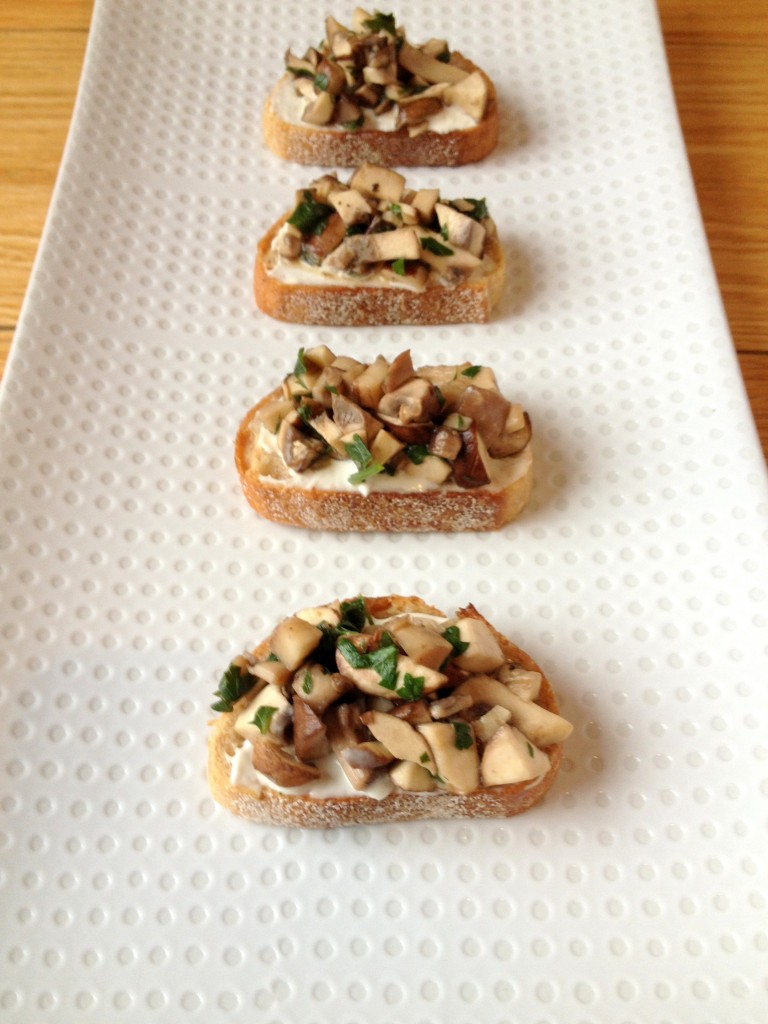 I'm slightly obsessed with crostini. Is that normal?
I think so. Anyway, I assume that everyone you celebrate the holidays with will be obsessed with crostini, too, so you might as well serve them these.
Little toasts hot out of the oven, smeared with mascarpone, and topped with a savory mushroom mix. They might not be as festive-looking as those other Christmas crostini, but they can hold their own in the flavor department. The mascarpone gets a little melty and mixes with the juice dripping off the mushrooms… oh man, they are so good.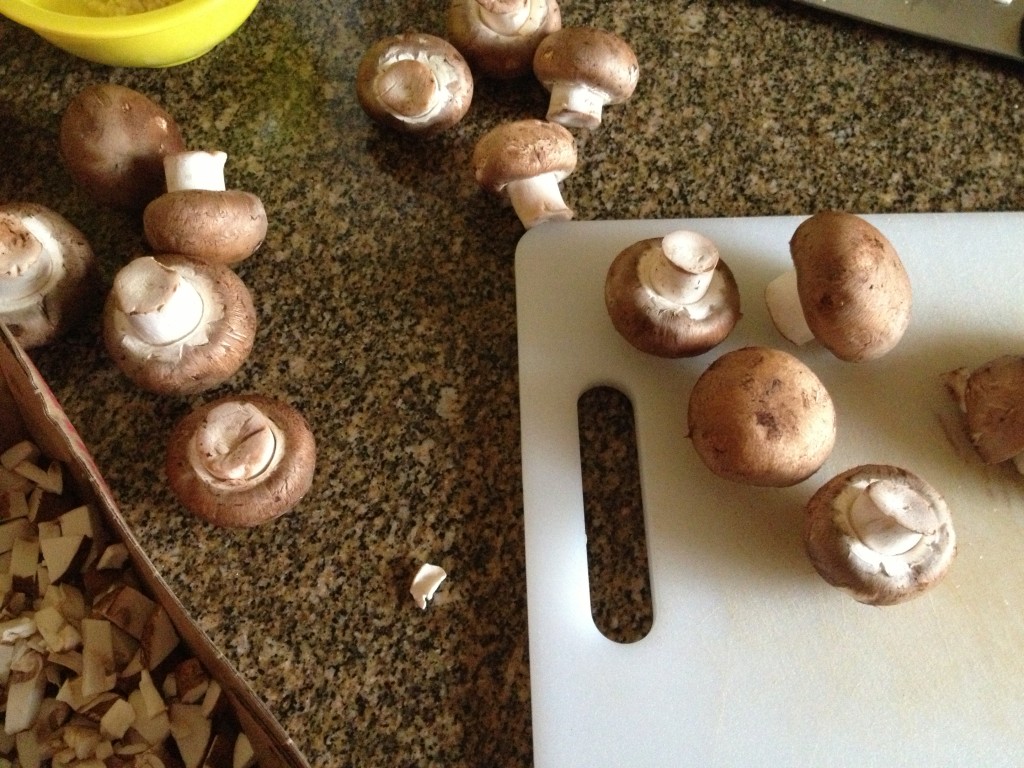 If you make these for friends or family, prepare to have zero leftovers. You may want to make a few extra. For Santa, maybe? He might be sick of cookies by the time he gets to your house, and prefer some hot melty mascarpone and mushrooms. I know I would. (But then I'll have the cookies too, please.)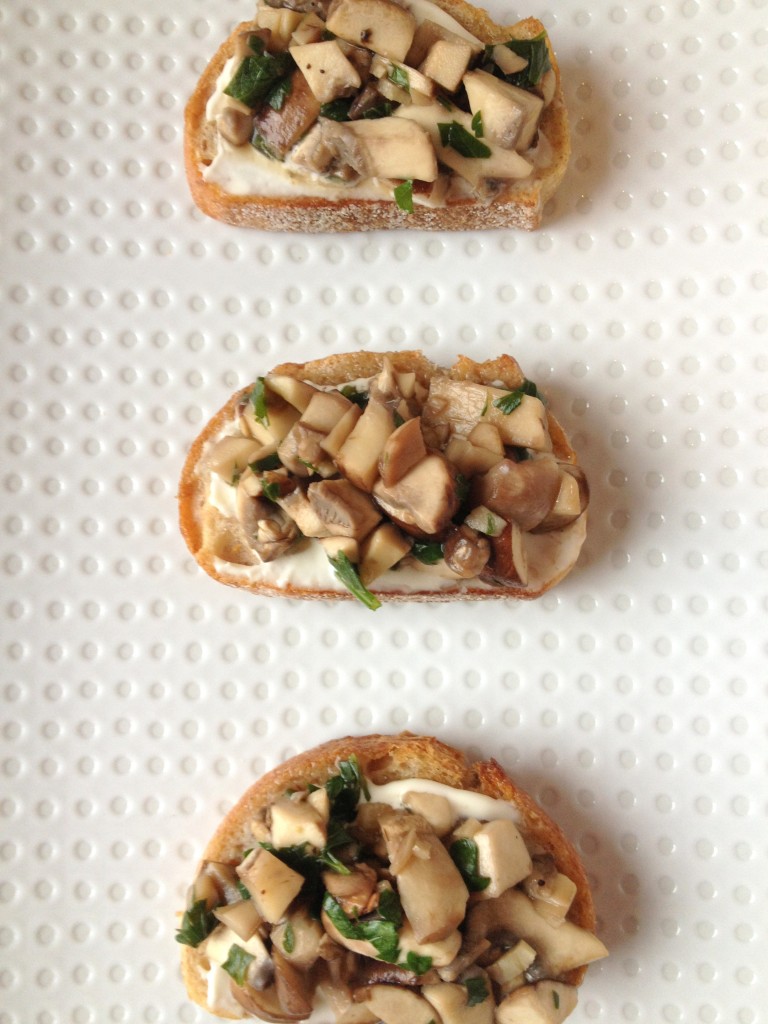 Mushroom & Mascarpone Crostini
Adapted from Small Bites by Jennifer Joyce
Makes about 24 crostini
Ingredients:
1 baguette, sliced (about 24 slices)
1/3 cup olive oil
1/3 cup mascarpone cheese
1 lb baby bella mushrooms, diced (stems included)
2 cloves garlic, minced
1 Tbsp sherry vinegar
small handful parsley, chopped
salt and pepper to taste
Instructions:
Preheat oven to 400 degrees. Spread baguette slices out on a baking sheet and lightly brush one side with olive oil. Toast at 400 for 6 minutes. (You may be tempted to toast them longer, but resist, or they will become too crunchy!)
Over medium heat, saute the garlic with a drizzle of olive oil until fragrant, about a minute. Add the diced mushrooms and sherry vinegar, and saute until mushrooms are soft. Stir in the chopped parsley and add salt and pepper to taste. Remove from heat.
Spread a thin layer of mascarpone on each toast and top with a spoonful of the mushroom mixture. Serve hot!
Time:
20 minutes