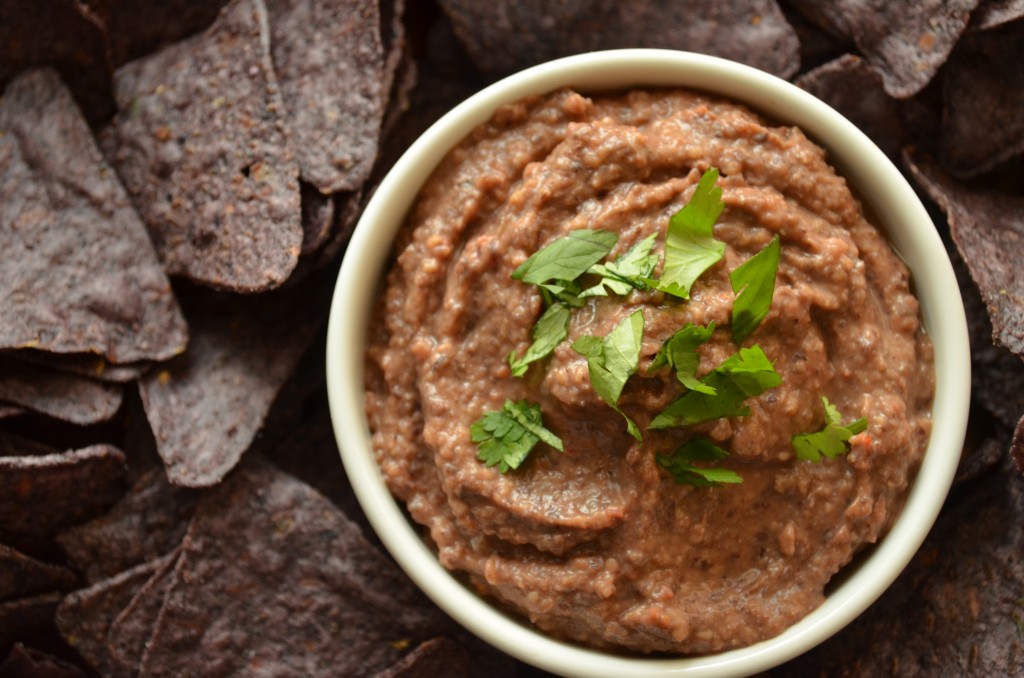 Last week, as I was writing Friday's Bachelor cupcake post, I realized something terrible.
Tonight = Bachelor season premier.
Tonight also = National championship bowl game.
Uhhhhh ohhhhh.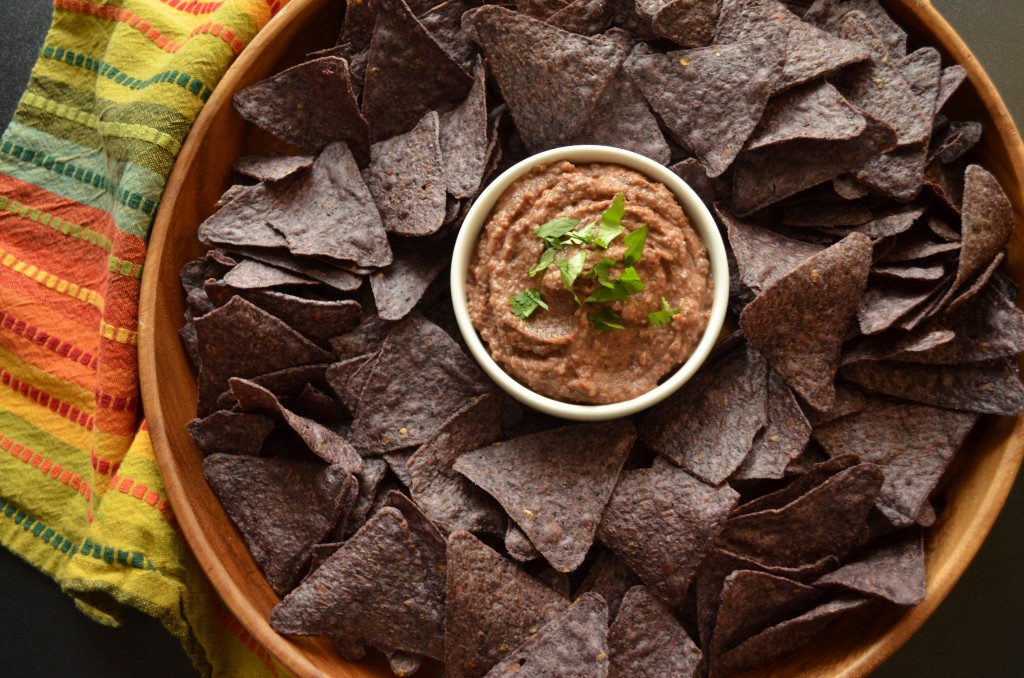 Let's just say that this is Nate's and my first "bowl season" living together. (Did not know that was a phrase until last week.) Sure, we've been together for many football seasons, but shit got real once my TV was also his TV.
There is football on ALL THE TIME.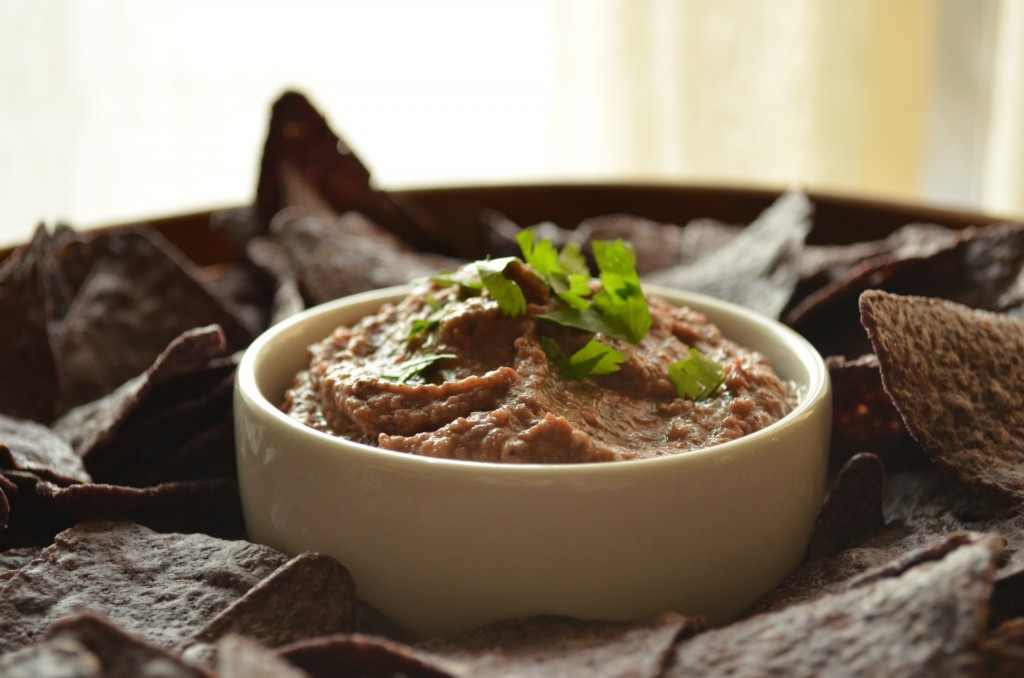 I actually forced him to watch multiple episodes of Honey Boo Boo on New Year's Day, just so we could take a break from football. Believe it or not, Honey Boo Boo was a compromise. What we were not doing was watching The Best Exotic Marigold Hotel, which sat on our coffee table for 5 whole nights before I gave up and returned it to Redbox, unwatched.
The Bachelor doesn't even stand a chance.
Yay football.
OK, I don't really hate football; it's just the crazy frequency of games recently. (And don't even remind me about that March Madness thing coming up…)
One thing that all these bowl games are good for, though, is experimenting with new recipes on unsuspecting taste testers. Enter: a new bean dip!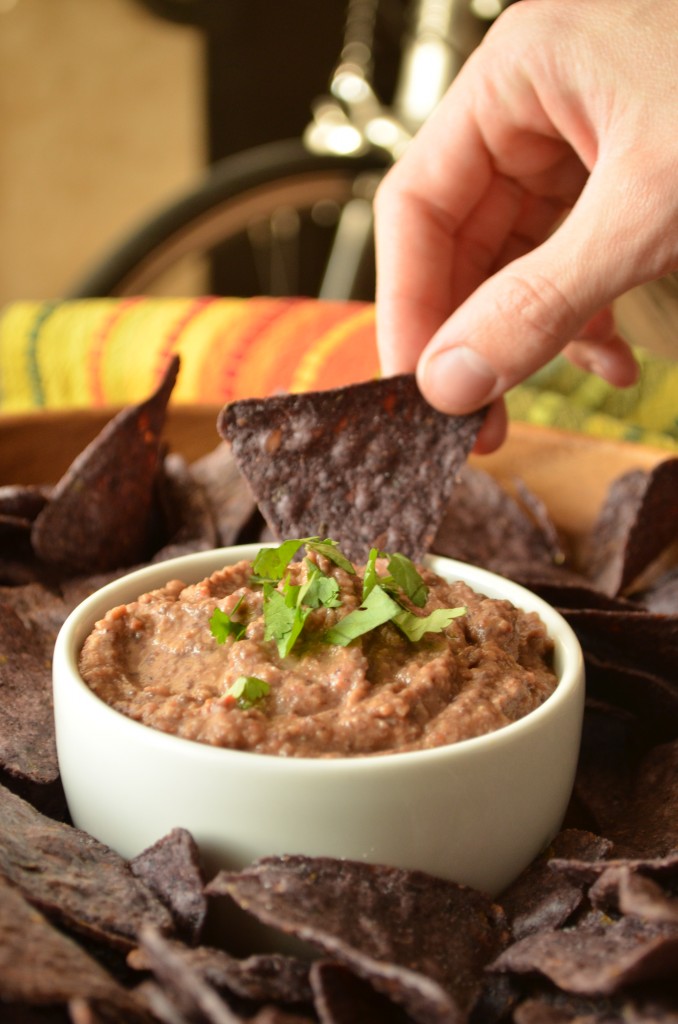 There have been many bean dips on here lately, and I'm basically just hoping that you love bean dip and all his hummus cousins as much as I do. This one, made with black beans, is much different than my hummus recipes, and much more appropriate to serve to a living room full of hungry football fans. It tastes like classic football food without having any cheese, has a little kick to it, and is unbelievably quick and easy to make.
Making this bean dip tonight: Mandatory. Making your boyfriend watch The Bachelor instead of the bowl game: Optional.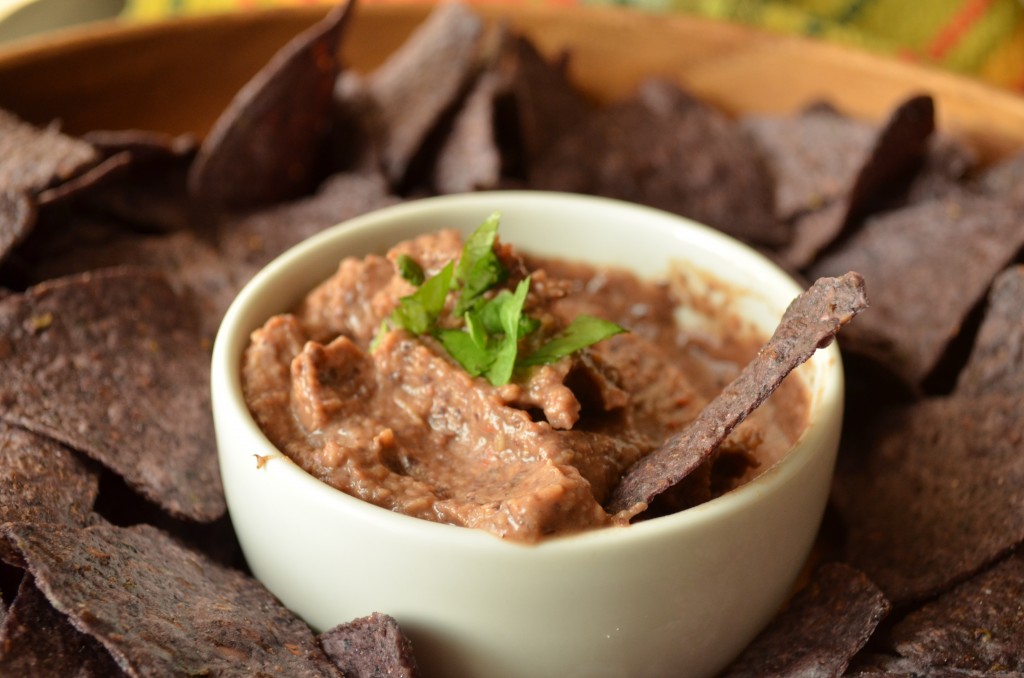 Chipotle Black Bean Dip
Serves 6
Ingredients:
2 cans low-sodium black beans, rinsed and drained (or 3 cups cooked black beans)
2 Tbsp olive oil
juice of 1 lime
1 vine-ripened tomato, roughly chopped
1 large clove garlic, peeled and roughly chopped
1/4 onion, roughly chopped (I used white, but yellow or red onion would also be good)
2 chipotle chilies from a can of chilies in adobo
1 tsp adobo sauce
1/2 tsp cumin
1/4 tsp kosher salt
chopped cilantro for sprinkling
tortilla chips or veggies for serving
Instructions:
Add all ingredients to a food processor and process until smooth. Transfer to a serving bowl and sprinkle with chopped cilantro. Easy peasy!
This dip keeps in the refrigerator for several days, and will become firmer when cooled.
Enjoy!