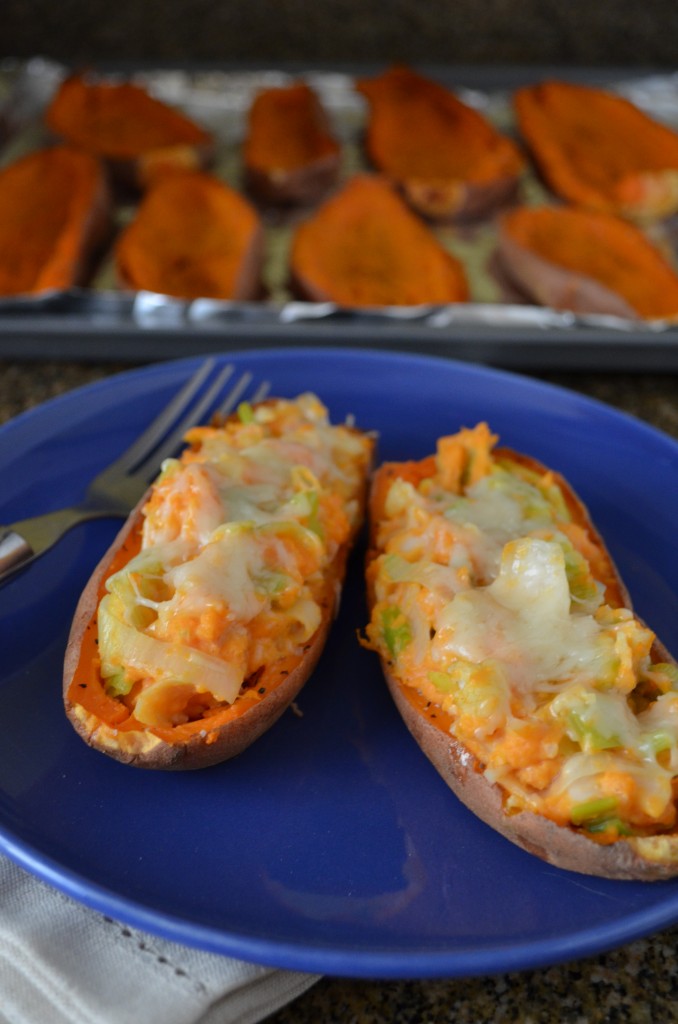 Potato skins are kind of my new thing.
You'll see what I mean next week when I post another potato skin recipe!
But in the meantime, let's focus on these guys.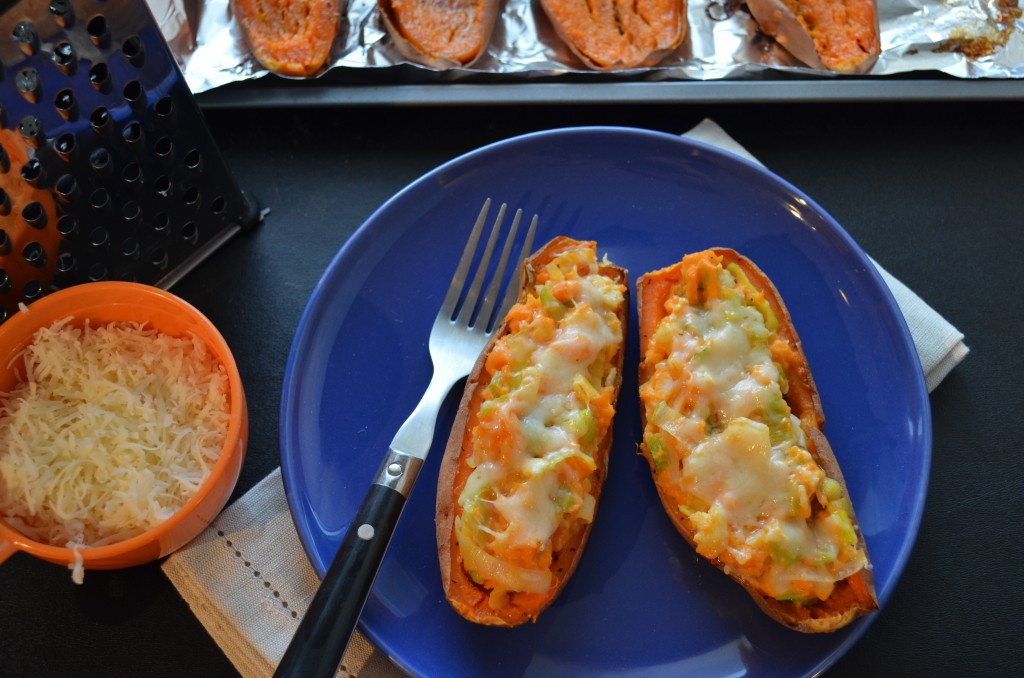 I want to call these football food, because I think you should make them this weekend (when you're rooting for the Patriots, obviously). But you could make them for dinner just any old night.
Also, unlike most football food ("gameday bucket go boom," anyone?), these are so good for you!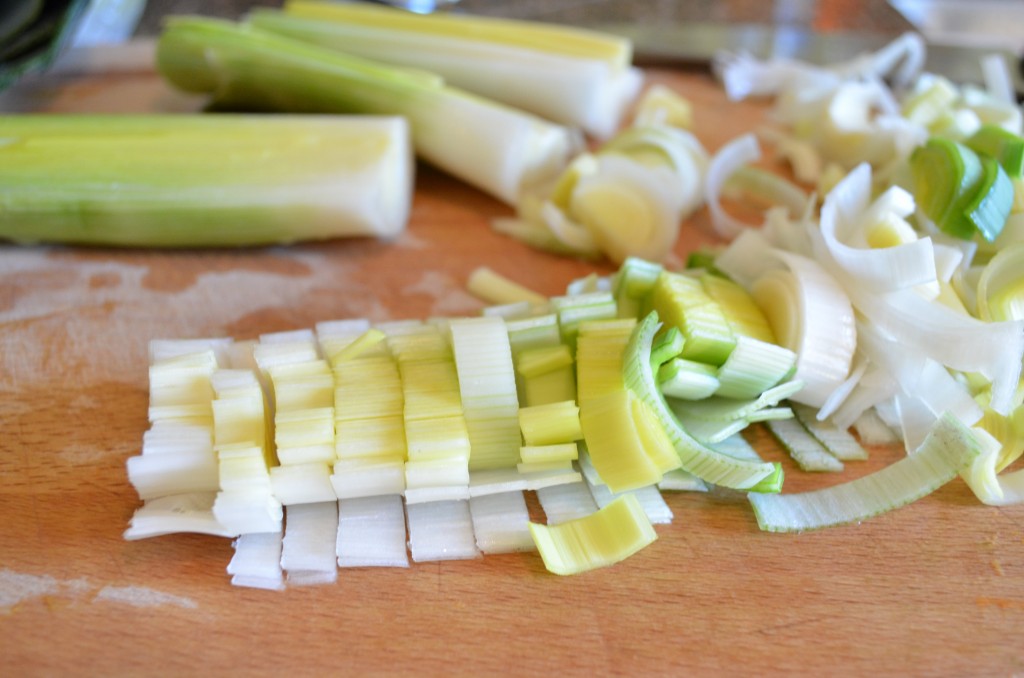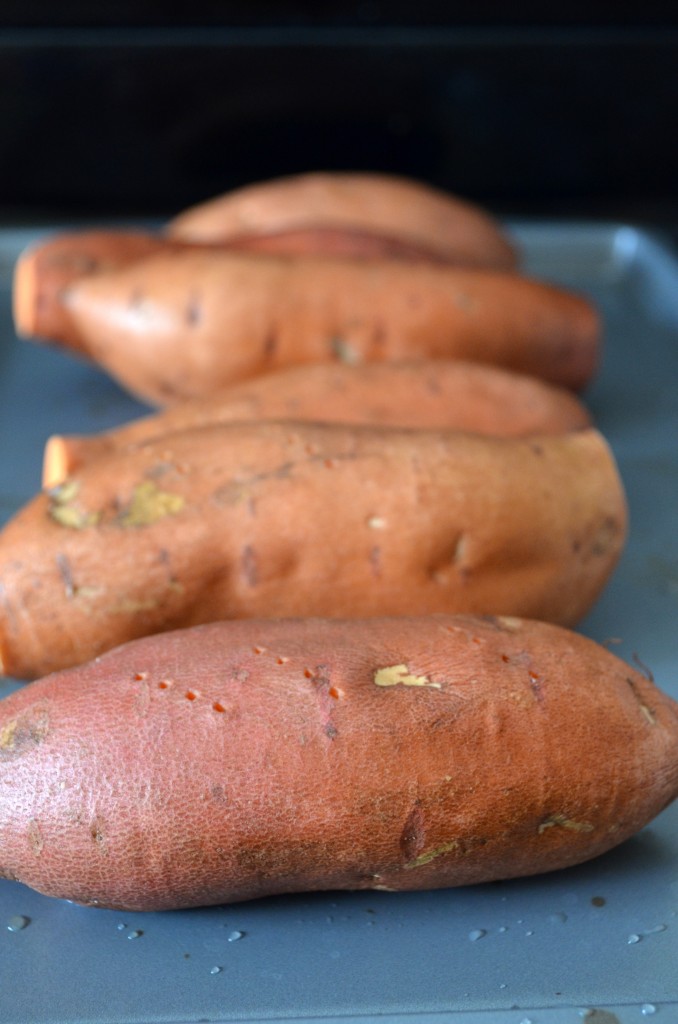 There's nothing like some beautiful winter produce to get me excited to get in the kitchen.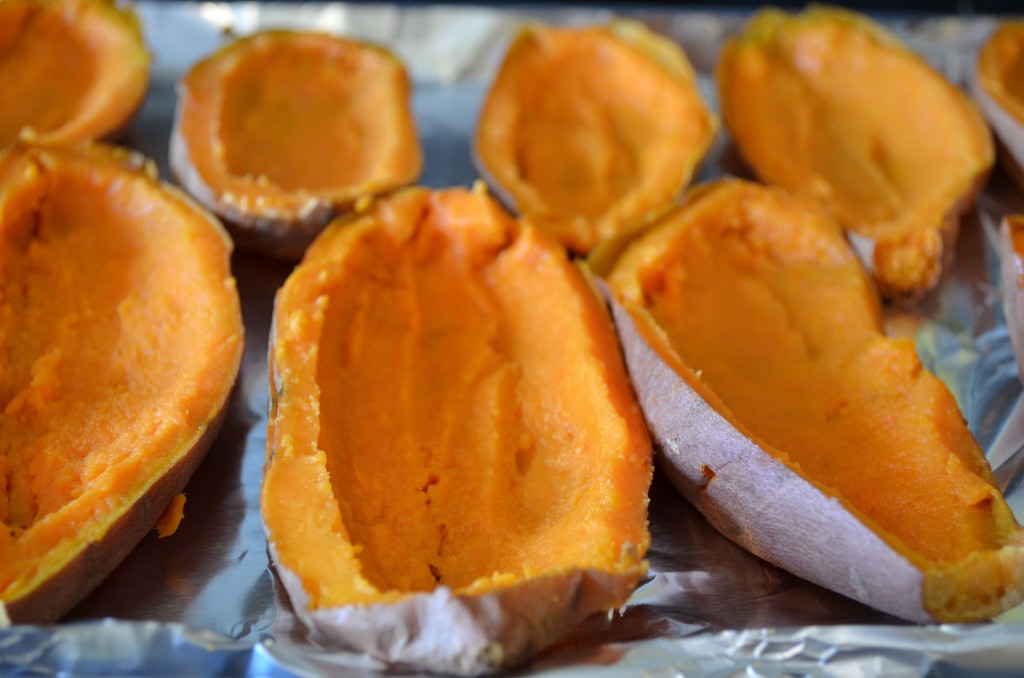 These potato skins have just a handful of ingredients, and most of them are vegetables. But then, of course, I added some cheese. That's how you get football fans to eat their veggies, you know.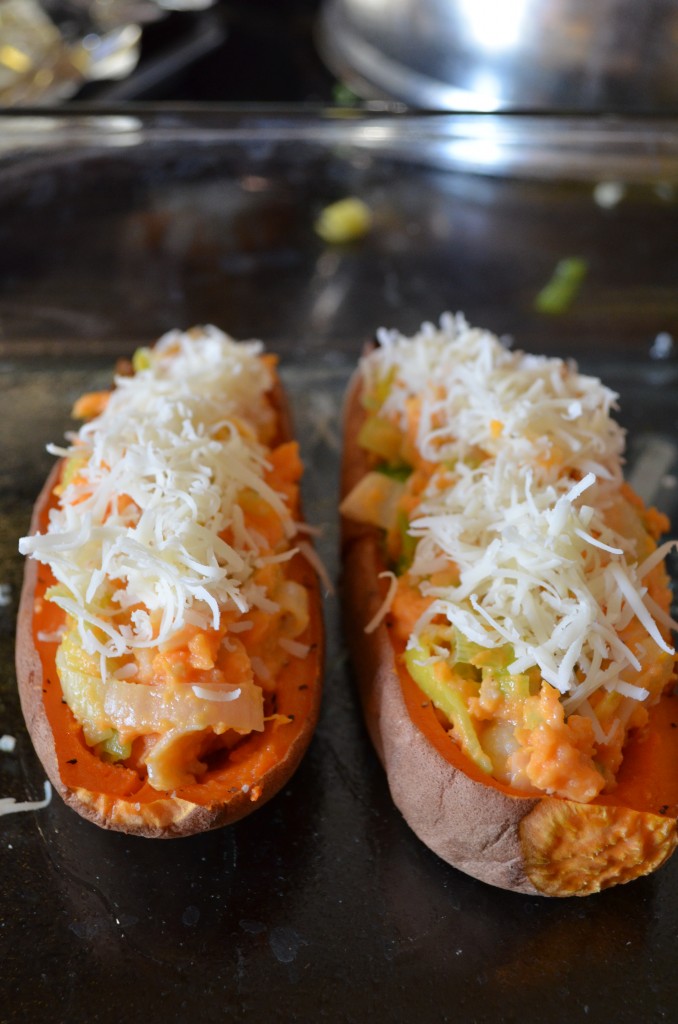 A word of caution about the cheese, though: Gruyere is kind of stinky. It doesn't actually taste at all stinky, it just smells kind of funky when these are being prepared and cooked. I didn't mind it, but if you think you will, try using another sharp cheese, like white cheddar.
These totally hit the spot – perfect for a side dish or light veggie entree. Or a football game!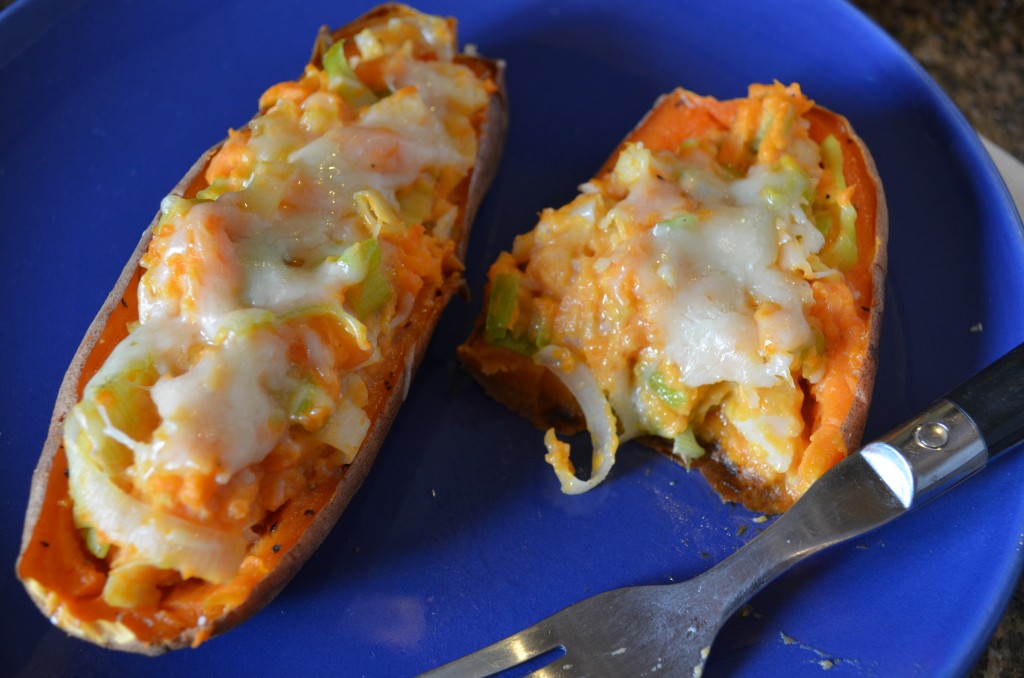 Healthy Leek and Gruyere Sweet Potato Skins
Serves 6 as an entree or 12 as a side
Ingredients:
6 small sweet potatoes
2 Tbsp olive oil + extra for baking the skins
3 leeks
3 cloves garlic, minced
2 cups finely chopped cauliflower (a bit less than half a head)
salt and pepper to taste
1/2 cup whipped cream cheese (or regular would work, too)
1 1/2 cups grated gruyere (the hunk I bought was 0.22 lbs)
Instructions:
First, cook the sweet potatoes. Preheat oven to 375. Bake sweet potatoes until slightly squishy when squeezed with an oven mitt, about 75 minutes.
If you have time, I recommend refrigerating the sweet potatoes for an hour or two at this point, as they are easier to scoop out neatly when cold. If you don't have the time, simply let cool for 10-15 minutes before proceeding.
Cut sweet potatoes in half and scoop out the insides out into a large bowl, leaving a small layer of sweet potato attached to each skin. I find that the easiest way to do this is to go around the sweet potato, marking a line about 1/4 inch from the skin with a spoon. Then I continue to scoop it out inside the lines. If you accidentally scoop all the way down to the bottom on part of your sweet potato, it's no big deal – you can mush some sweet potato to cover it up with the back of your spoon. Set the bowl of sweet potato flesh aside.
Turn oven up to 450. Line a baking sheet with foil and spray it with cooking spray. (That part is important so your potato skins won't stick!) Place the skins on the baking sheet, brush lightly with olive oil and sprinkle with salt and pepper. Bake at 450 for 15 minutes to get the skins crispier. (The insides of the potato will not get crispy like an Idaho potato would, though.)
In the meantime, prepare the filling. Trim leeks to just the white parts. Leeks collect lots of dirt in between the layers, so cut each leek in half the long way, and rinse thoroughly. Slice thinly.
Heat a large pan over medium-high heat. Add 2 Tbsp of olive oil. Once hot, add the leeks and saute for about 2 minutes. Add the garlic, saute for another minute, then add the cauliflower. Saute, stirring occasionally, until leeks and cauliflower soften, about 7 minutes. Season to taste with salt and pepper. Remove from the heat.
Mash together the sweet potato flesh and cream cheese. The sweet potato should be soft enough that you can do this with the back of a spoon. Add the leek and cauliflower mixture to the bowl and mix until well combined.
Time to assemble the potato skins! Scoop some of the sweet potato and leek mixture into each skin. Top with about 2 Tbsp of grated gruyere per skin.
Finally, return the skins to the oven at 450 for 5 minutes, or until the cheese is melted.
Serve hot!
Time:
2 hours