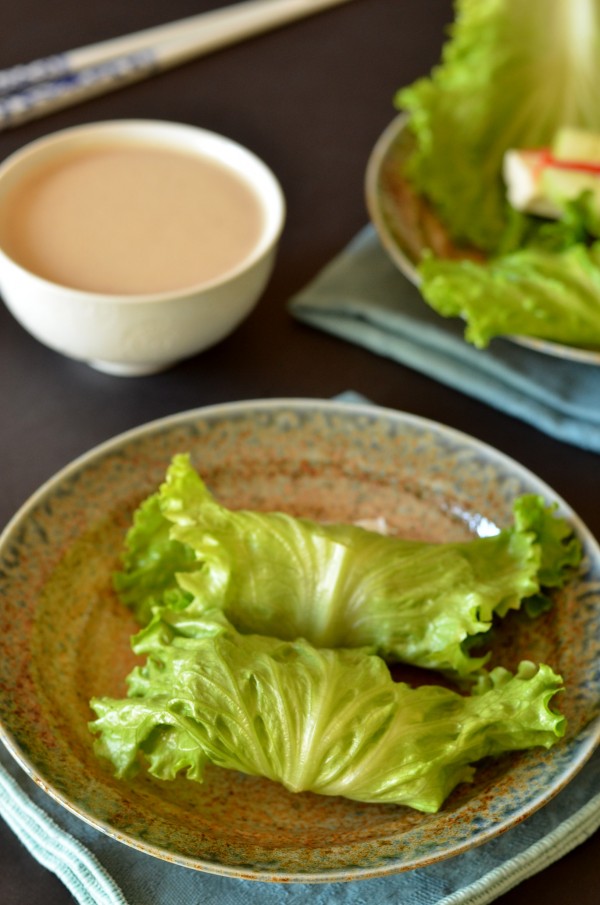 Good morning!
Just like last week, I am drowning in lettuce.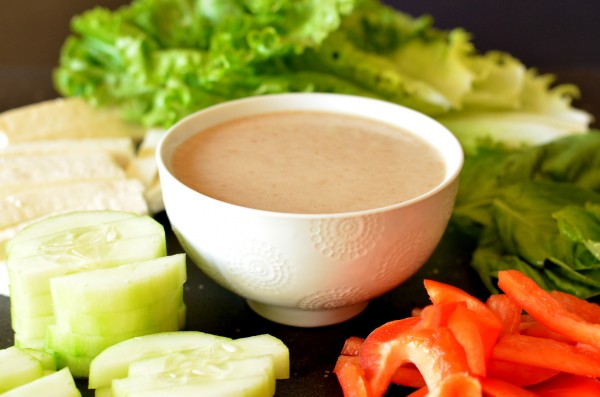 Well actually, I am on the beach, freed of my usual self-imposed responsibility to use up fresh produce as quickly as possible. So when I say I am drowning in lettuce, I really mean that my fridge at home is… probably very wilted lettuce at this point, because I'm sure no cooking is being done while I'm gone.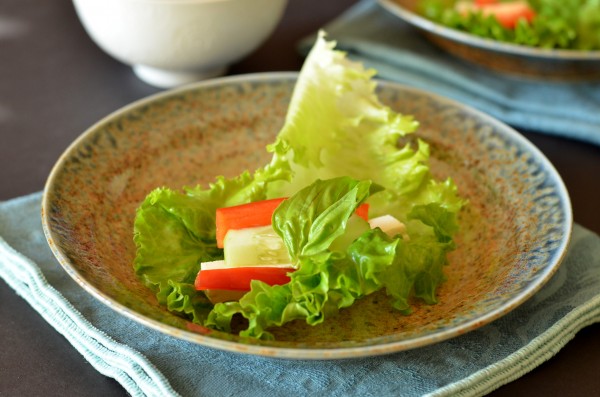 Good thing I used up some lettuce last week by making these wraps! I am planning on wrapping everything in lettuce in the near future. You want pasta? Gotta wrap it in lettuce. Ice cream? I bet it will taste good with crunchy green exterior. Use that stuff up!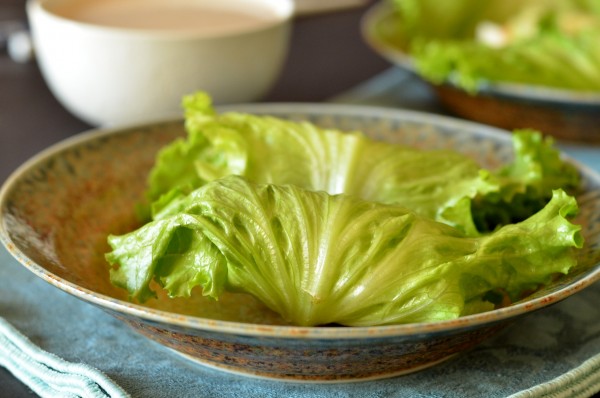 These lettuce wraps are very simple, and they don't involve turning on the oven or stove. I first made them when I was starving one night and was frantically trying to shove anything dinner-like in my face as fast as possible. They were delicious. I thought about trying to dress them up for you… marinate and cook the tofu? Add some noodles? But then I thought, why bother? If I am satisfied by wrapping some raw things in a lettuce leaf and dipping it all in peanut sauce, I bet you will be, too.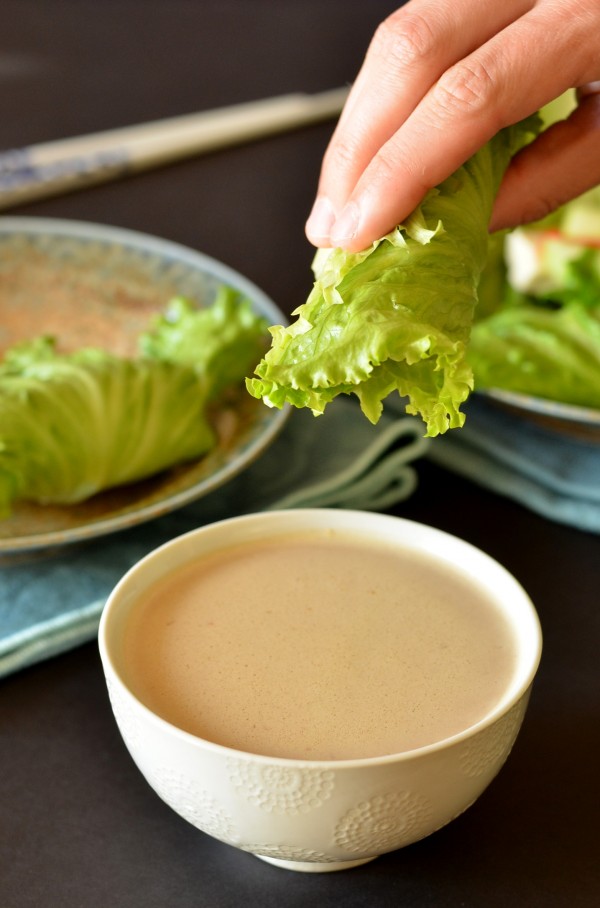 But let's be real, I could gnaw on my own fingers dipped in peanut sauce and still be a happy camper. Or slurp it from a spoon… either one.
I hope the same goes for you. Slurp.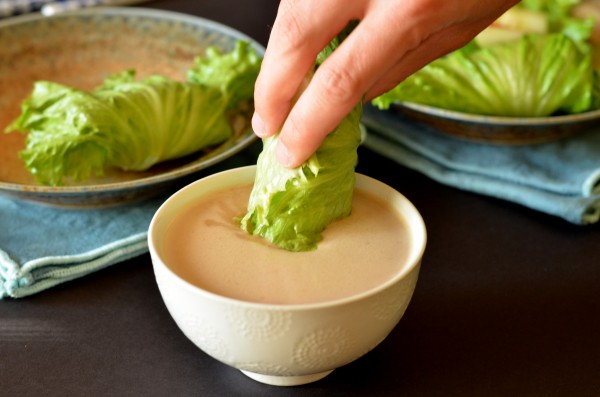 Fresh Lettuce Wraps with Peanut Dipping Sauce
Yields:
20 wraps to serve 4 people
Ingredients
For the peanut dipping sauce:
1 cup light coconut milk
3 Tbsp smooth peanut butter
2 Tbsp soy sauce
1 Tbsp honey
1 Tbsp sliced fresh ginger
1 clove garlic
1/4 to 1/2 tsp crushed red pepper flakes
For the lettuce wraps:
20 large lettuce leaves
10 oz extra firm tofu, drained, patted dry, and sliced into finger-sized pieces
1 red bell pepper, thinly sliced
1 small cucumber, thinly sliced
~20-25 Thai basil leaves (or sub regular basil)
Instructions
Blend all peanut dipping sauce ingredients together. Set aside until ready to serve.
To assemble the lettuce wraps, place several pieces each of the tofu, red pepper, and cucumber cross-wise at the leafy end of the lettuce leaf (not the crunchy end). Top with 1-2 Thai basil leaves. Fold sides of lettuce in, then roll down toward the crunchy end of the leaf. This can be done ahead of time, but I think it's fun to serve all the components and have each person assemble their own wraps.
Serve with peanut dipping sauce in individual bowls - double-dipping will be necessary! Enjoy.