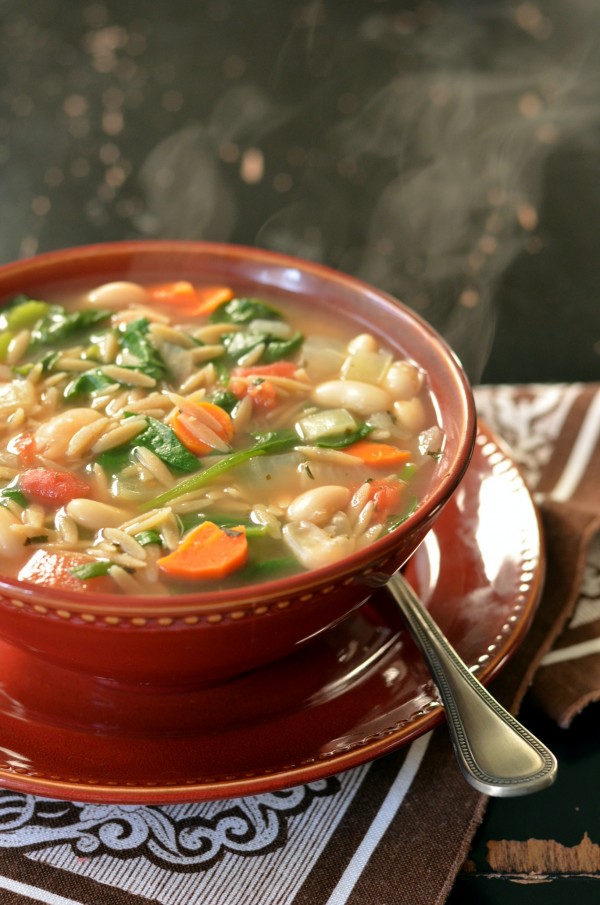 It's time for another soup! The easiest, peasiest, cheesiest soup in the land.
OK, maybe not the cheesiest. That would probably be this one. Today's soup is actually vegan… with an optional dumping of parmesan cheese.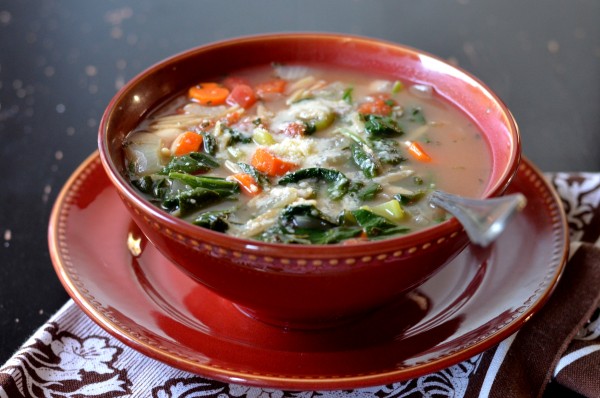 I know we're in Thanksgiving planning mode, and this is not a Thanksgiving soup. That doesn't make it any less perfect for this time of year, though, because it is a quick and easy pantry soup – perfect for making a big batch of when your next few evenings are going to be filled with holiday prep, or even for throwing together when your family gets into town and you realize that they will be here for days, but you have only planned a single meal.
So yes, my family will probably be seeing this soup next week.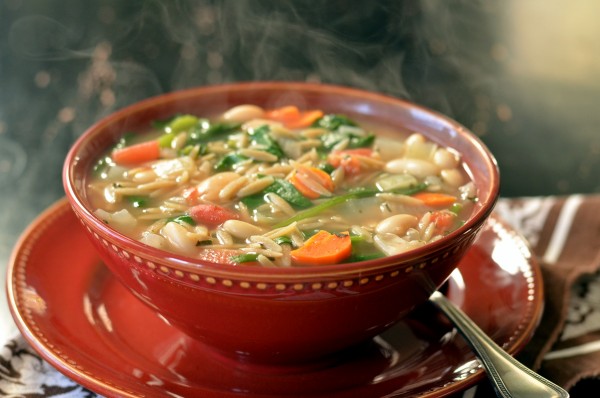 The instructions for this soup contain my favorite recipe phrase ever: "Add all remaining ingredients." I do so love that phrase, and it always jumps out at me when I'm scanning a recipe because it signals EASY. No fussing. Just dump everything in and you're almost done! You can move on to washing dishes, setting the table, or entertaining your mother-in-law.
Despite the unglamorous ingredients (um, several of them come out of a can), this soup is super flavorful, warming, and comforting. It tastes familiar, and I'm pretty sure every mother has an easy weeknight soup like this in her arsenal. Now you have yours!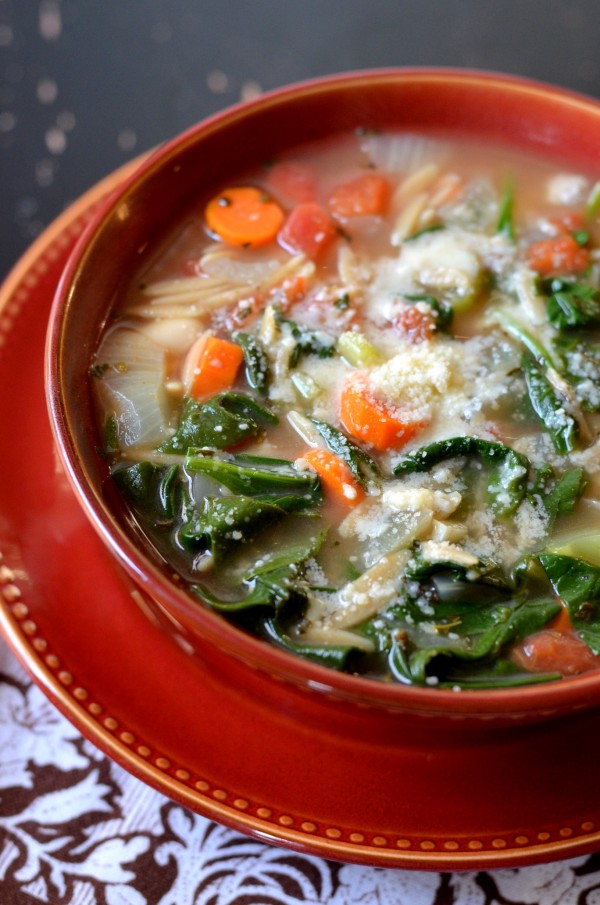 You probably have most of the ingredients for this soup in your pantry right now. Exceptions include spinach (I love using bagged, pre-washed spinach) and orzo. You can find orzo in the pasta aisle at the grocery store, possibly with the fancy kinds. If you don't have any, feel free to substitute another small pasta – I'm thinking macaroni elbows would work great.
This is a perfect pre-holiday soup or anytime weekday soup. Stock up on a bag of orzo so you can make it next time you need a quick and easy meal!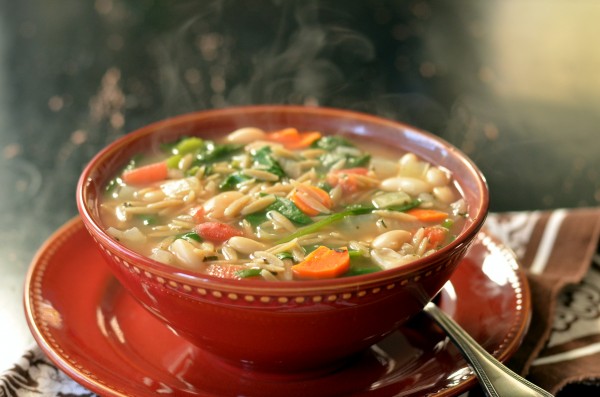 Easy Italian Orzo and White Bean Soup
Ingredients
2 tsp olive oil
1 onion, chopped
1 carrot, peeled and sliced into thin coins
2 stalks celery, trimmed and sliced
2-3 cloves garlic, minced
8 cups vegetable broth
8 cups water
1 14-oz can diced tomatoes (no salt added or low-sodium if possible)
1 14-oz can cannellini beans
16 oz fresh spinach leaves
8 oz orzo
1 tsp dried basil
1 tsp dried oregano
1 tsp ground black pepper
kosher salt to taste (I used 1 tsp)
grated parmesan cheese, for serving
Instructions
In a large pot or Dutch oven, warm the olive oil over medium heat. Add onions, carrot and celery and saute until onion is softened. Add garlic and saute for another minute. Add remaining ingredients, cover, and simmer until orzo is cooked through, 8-10 minutes. (It's OK if you can only fit half the spinach at first. Simply add the remainder once the first half has cooked down.)
Taste and adjust seasonings as necessary. Serve with parmesan cheese for sprinkling.