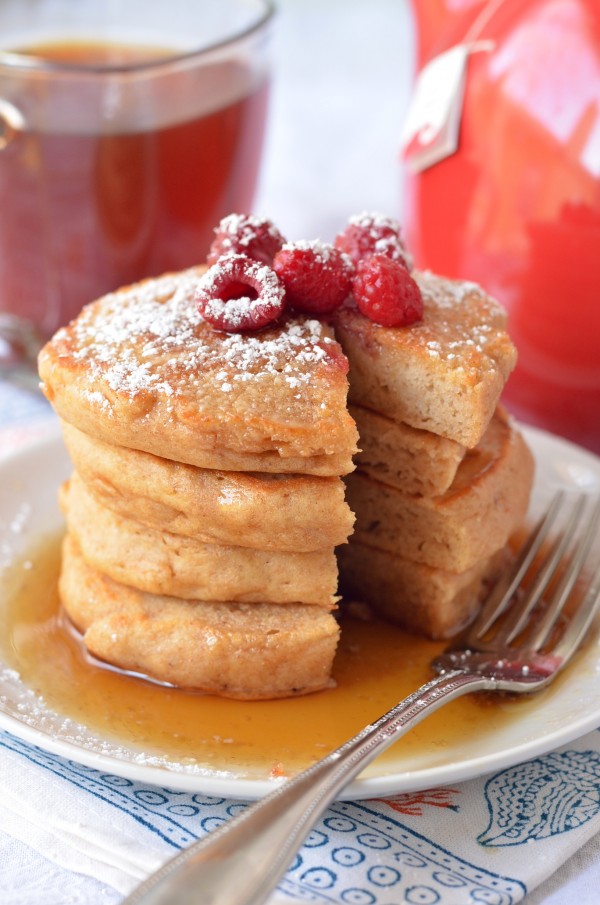 Happy Wednesday!
I am still huddled under my blanket in front of the space heater, but this time I made you pancakes.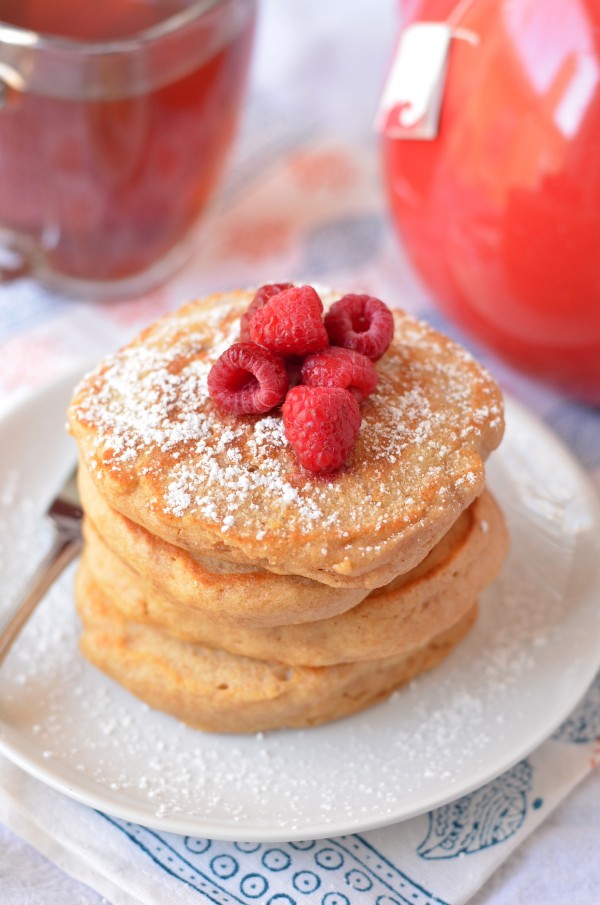 I'm in a pancake phase right now… still… from the holidays. Though I would rarely choose pancakes off a menu, something about having house guests always makes me want to whip up a double batch. It just seems like the hospitable thing to do! Ain't nobody doesn't like pancakes.
Especially these pancakes.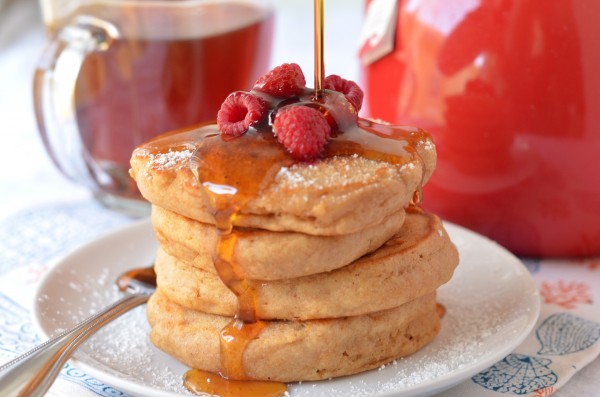 These pancakes are made with whole wheat flour, but the best part is the whole cup of Greek yogurt mixed in.
Have you ever used Greek yogurt in your pancakes before? I hiiiighly recommend it. It makes the thickest, fluffiest, most delicious pancakes ever. I mean, look at these babies. They almost look like English muffins, don't they?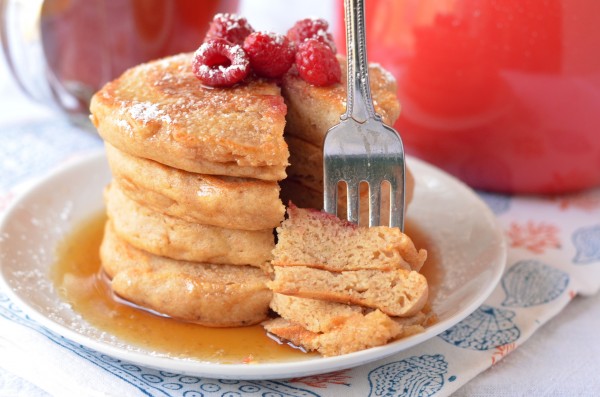 But trust me… they taste like pancakes. The river of maple syrup I drowned them in didn't hurt, either. Nor did the inappropriate amount of raspberries I dumped on top after taking these pictures! I recently discovered a bag of last year's farm stand raspberries at the back of my freezer. Oh man, I forgot how good those raspberries were! Soooo much better than any raspberries to be had at the store this time of year. Have you checked the back of your freezer lately? It's like finding a $10 in your coat pocket!
You can add Greek yogurt to any pancakes, but I especially recommend it in simple pancakes like these. That way there's nothing to detract from their glorious fluffiness! Now that is the kind of pancake you want to serve your house guests.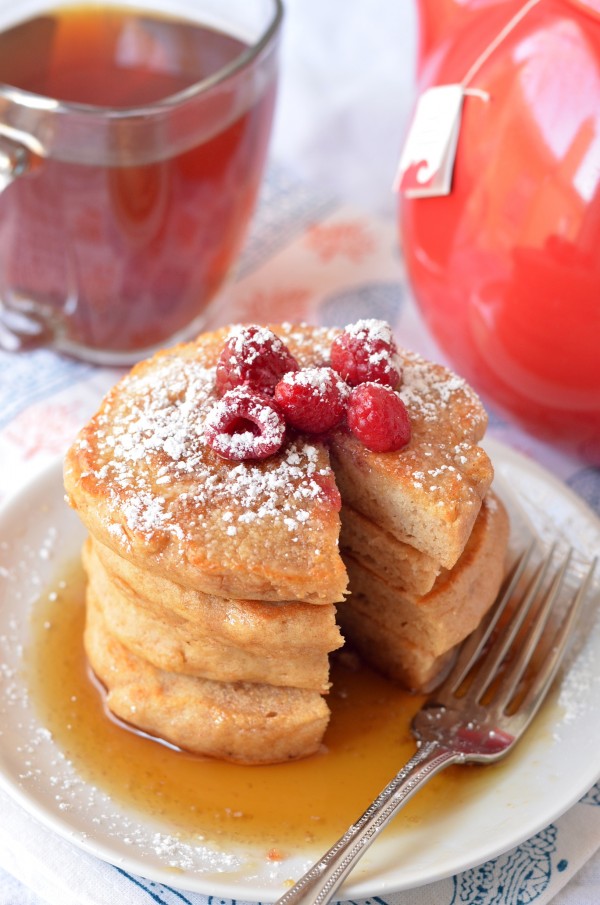 Whole Wheat Greek Yogurt Pancakes
Yields:
8 small pancakes (serves 2-3)
Ingredients
1 1/2 cups whole wheat flour
1 1/2 tsp baking powder
1/4 tsp baking soda
1/2 tsp kosher salt
1 cup plain nonfat Greek yogurt (I used Fage)
3/4 cup milk (I used almond milk)
1 egg
2 Tbsp maple syrup
1/2 tsp vanilla extract
Instructions
Sift the dry ingredients (flour through salt) together into a large bowl.
In separate bowl, whisk together the wet ingredients (yogurt through vanilla). Pour into the dry ingredients and mix until just combined. The mixture should be thick but not paste-like. If it seems too thick, gently stir in more milk, 2 Tbsp at a time.
Let sit for 10 minutes to combine. After sitting, the batter should be fluffy.
Preheat a skillet or griddle over medium-low heat. (If you're not working with a large griddle, I like to place a baking sheet in the oven and preheat to 200 so I can keep the finished pancakes warm as I go.) Add a pat of butter to the skillet and swirl to coat. Using a 1/4 cup measuring cup, drop small scoops of batter onto the skillet. You may have to gently spread the pancakes a bit as the batter will be quite thick. Cook until bubbles form in the surface of the pancake and the underside is golden-brown. Flip and cook until golden-brown on both sides.
Serve with maple syrup and raspberries, or your favorite toppings. Enjoy!