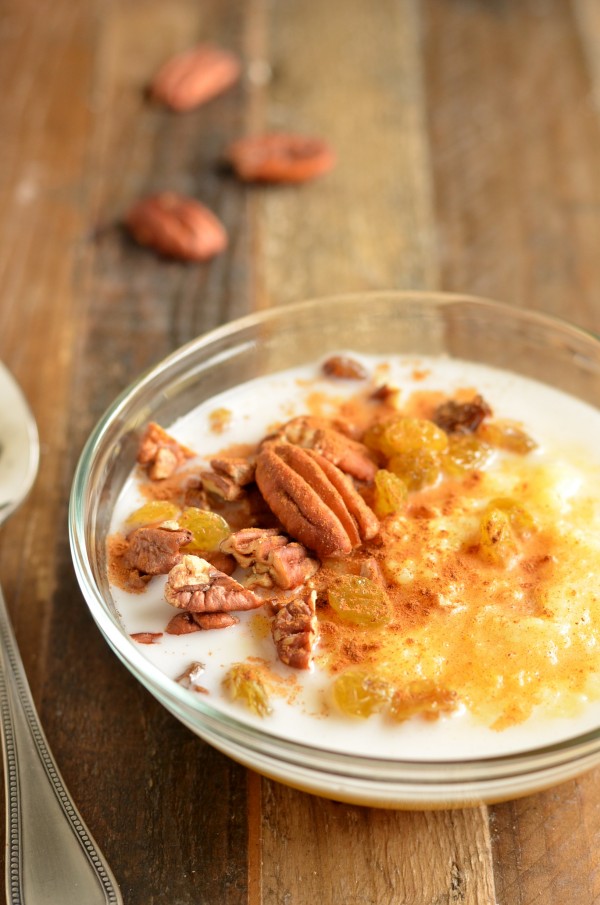 Hello friends, and welcome to my life, which has become dominated by a raging polenta obsession.
Polenta in the morning, polenta in the evening, polenta at suppertime!
I made polenta once last year with fresh corn, but never (before this weekend) had I ever made it with cornmeal. I was inspired to do so by Andrea and Sarah, who have both posted polenta dishes in the past month. And now that I got around to trying it myself, I have no idea what I was waiting for. So easy it was life-changing! And so nice I made it twice.
This was kind of the weekend for repeat meals… beet pesto, polenta, wine, repeat.
On Saturday it was dinner, but on Sunday it was breakfast.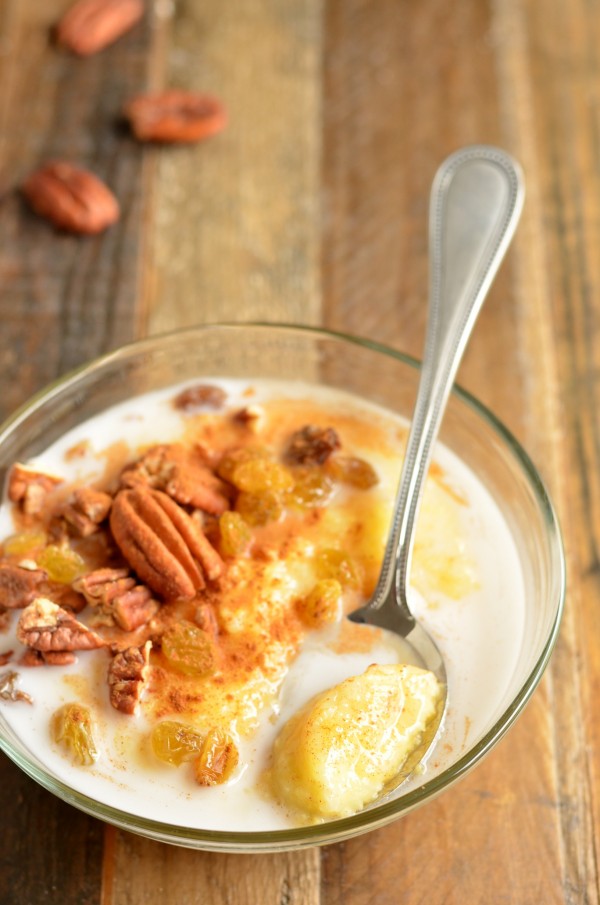 You may know this already (and if so, you're more cultured than me), but polenta = grits. Totally interchangeable. And no, I had never made grits like this before, because I'm from New England, OK? But I hope for your sake that you're like ten steps ahead of me in the polenta/grits department. If you're not, make sure you get there ASAP.
This polenta is a great change-up from morning oatmeal. However, because I do love oatmeal so much, I used very similar toppings here. At first I was skeptical that cinnamon, raisins and pecans would taste good in a corn dish, but one bite proved me wrong. And then a second. And then a third. I mean, I was wrong, but this breakfast was so right.
I think it's safe to say that polenta is my new go-to weekend brunch. It takes about 40 minutes to cook, but it is pretty hands-off and totally worth the wait. The toppings require no prep… so maybe you can wash all your dishes while you wait? Do your taxes? Clean your bathroom? I really know how to live it up, guys.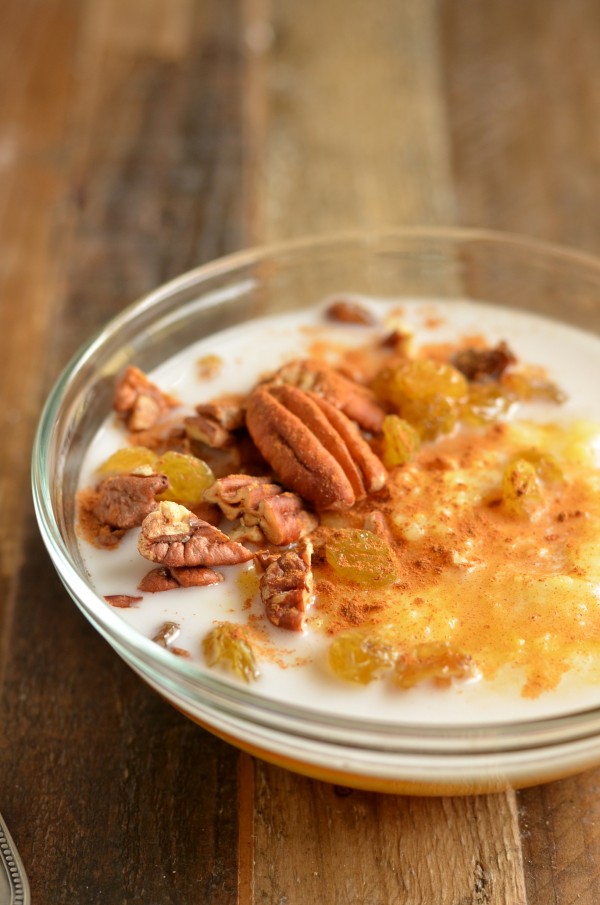 Breakfast Polenta
Yields:
4 cups (about 4 servings)
Ingredients
For the polenta:
4 cups water
1 tsp kosher salt
1 cup polenta meal (a.k.a. corn grits)
2 Tbsp butter
To top:
coconut milk (I used light)
maple syrup
cinnamon
raisins
chopped pecans
Instructions
Bring water to a boil in a 2 to 3-quart pot. Add salt. Whisk in polenta and continue whisking until it thickens a bit - polenta should no longer sink to the bottom when you stop whisking.
Reduce heat, cover, and simmer for 40 minutes. Every 10 minutes, stir vigorously, scraping the bottom and sides of pot.
Stir in butter. The polenta will start to thicken as it cools, so serve ASAP. Scoop into bowls and top with coconut milk, maple syrup, a sprinkle of cinnamon, raisins, and pecans.