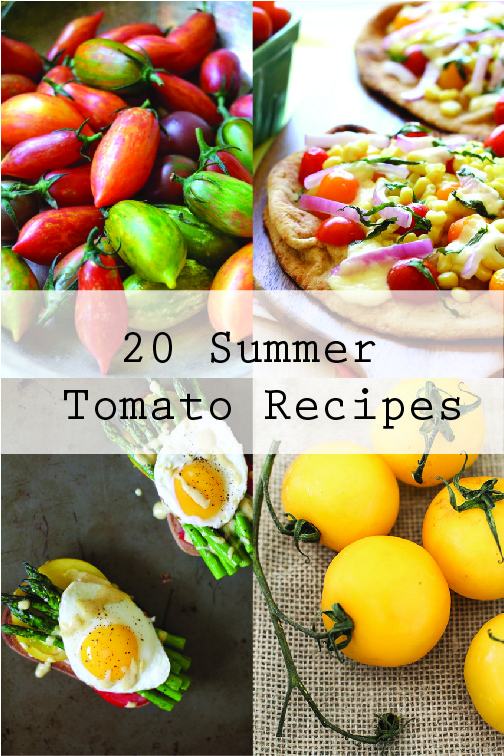 I say tomato, you say tomahto, but I think we can all agree that it's a wonderful time of year when they're ripening in abundance. I wish I were the type of person to have a million tomato plants about to bear fruit in my garden, because there really is nothing better than fresh-picked tomatoes. I could eat them for days! As it is, I have to rely on my local farm stand, plus friends with greener thumbs than mine, to satisfy my sweet tomato tooth.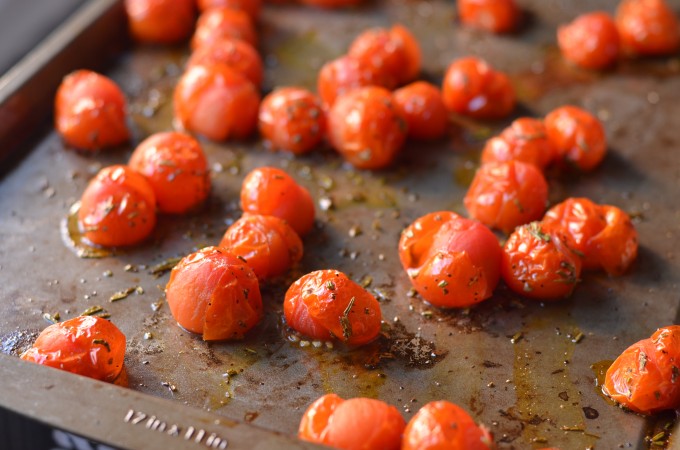 I thought we could all celebrate the late summer's bounty with a collection of tomato recipes. Let's be honest – the best way to eat perfect tomatoes is just plain, or with a sprinkle of salt and drizzle of olive oil. But should you ever tire of that simple preparation – or want something a bit fancier or more substantial – check out the recipes below in all their sweet, juicy, tomato-y glory.
One thing I can definitively say after drooling over all these recipes is that tomatoes and cheese are MEANT to be together. It was all I could do not to put together 20 tomato + burrata recipes! Although come to think of it, that would have been a great idea… and now I'm dreaming of traveling to Italy and eating my way through all the tomatoes and cheese in that whole country. Mmmm yes please. But these recipes will have to do for now. So here they are – 20 mouthwatering summer tomato recipes!
Happy Friday and happy tomato season!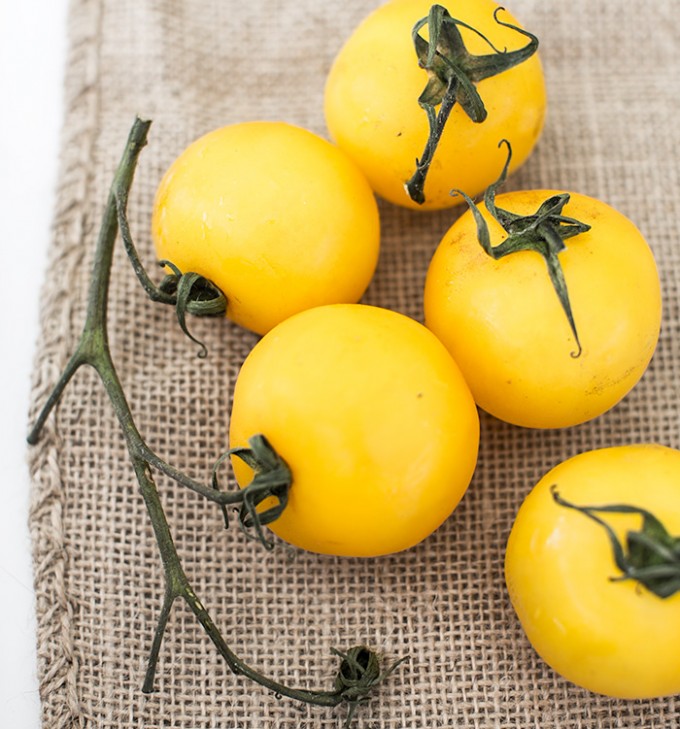 Yellow Tomato + Corn Gazpacho from What's Cooking Good Looking
Roasted Sweet Corn and Tomato Soup from Our Best Bites
Tomato Basil Cous Cous Soup from Veggie and the Beast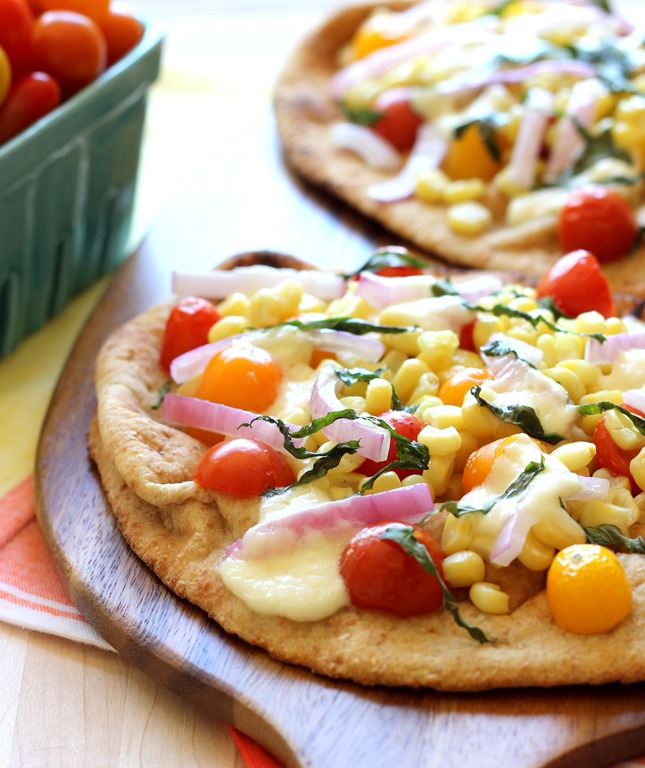 Roasted Corn & Tomato Naan Pizzas with Burrata Cheese from Making Thyme For Health
Cherry Tomato, Corn & Goat Cheese Pizza from The Kitchn
Garlic Avocado Toast with Heirloom Tomato and Basil from Dishing Up The Dirt
Roasted Asparagus & Tomato Toasts with Mustard Aioli from The Roasted Root
Pesto, Tomato and Mozzarella Sandwich from The Pioneer Woman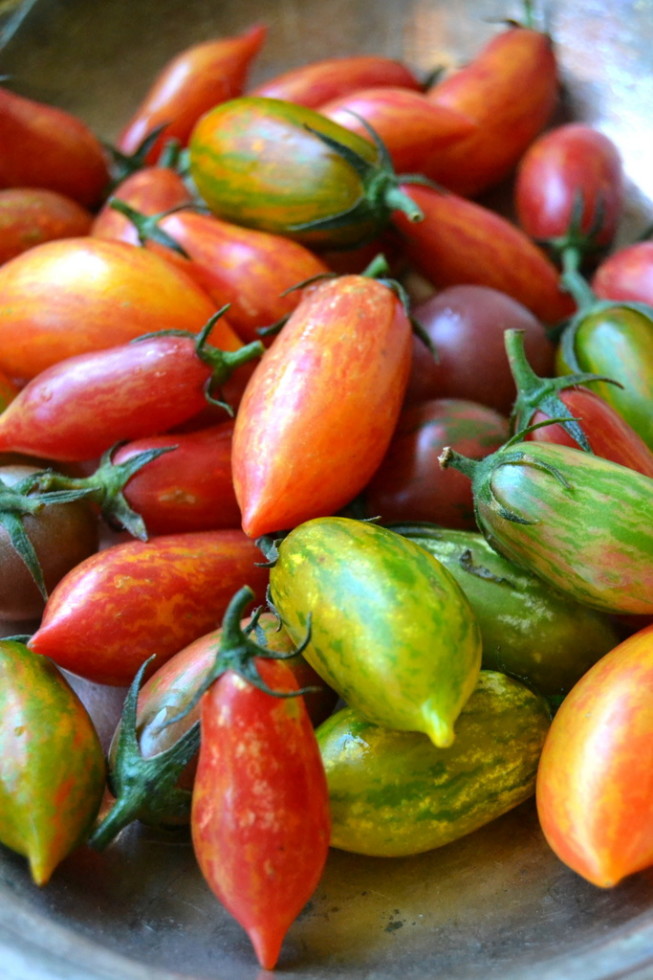 Tomato, Onion & Roasted Lemon Salad from The View from Great Island
Cornbread Panzanella Salad from Edible Perspective
Perfect Tomato Salad from The Kitchn
Farro Salad with Tomatoes and Feta from Eat, Live, Run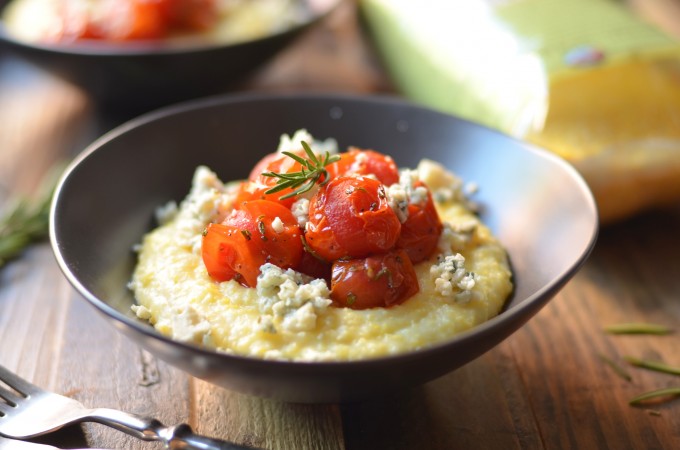 Blue Cheese Polenta with Rosemary Blistered Tomatoes
Roasted Corn & Basil Stuffed Tomatoes from Pinch of Yum
Heirloom Tomato Tart from Joy the Baker
Burst Tomato Galette with Corn & Zucchini from Smitten Kitchen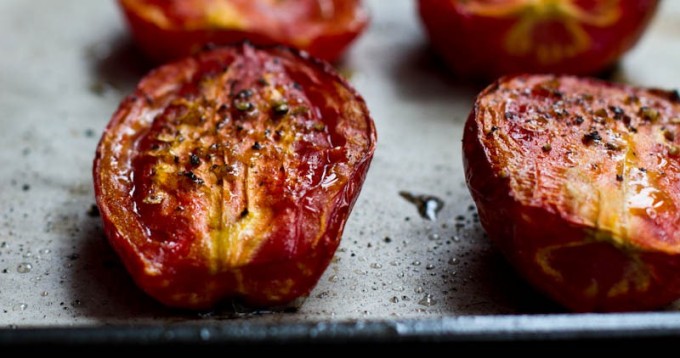 Roasted Tomato Basil Pesto from Oh She Glows
Naked Tomato Sauce from Smitten Kitchen
Spicy Tomato Chutney from Naturally Ella