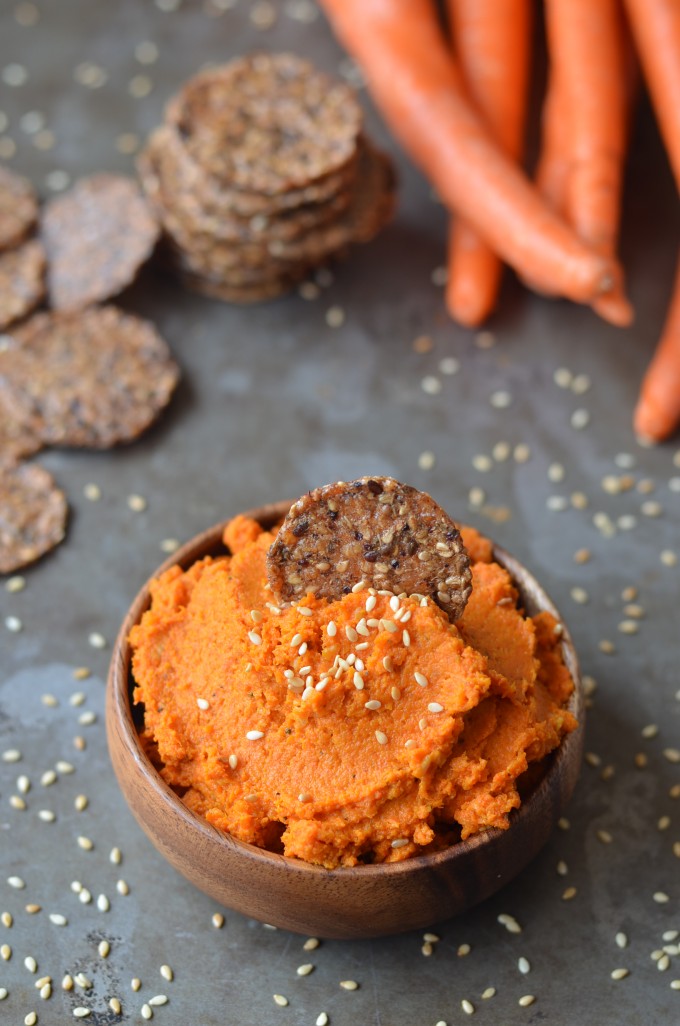 So I've finally made the acquaintance of harissa. For the last year, I've seen other bloggers making delicious spicy recipes with this spice blend I'd never heard of. I kept vowing to try it… then returning to my lazy, familiar ways. But a little tub of it caught my eye at the farmer's market on Martha's Vineyard, and I knew I'd regret it if I procrastinated further. Plus, who doesn't like to come home with some foodie souvenirs from their travels?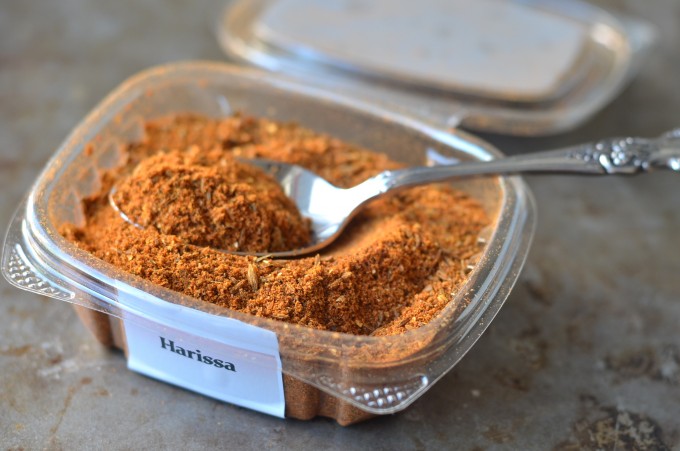 As it turns out, I probably should have left the harissa, because I spent my last cash on it. When Nate and I went to apply for our marriage license minutes later, neither of us had the $4 that it cost, thanks to his farmer's market coffee and my harissa purchase. We actually had to ask my dad for $5 to apply for the license! Now there's a story for our kids – Mommy and Daddy were so poor they couldn't even afford to get married for $4. It's kind of romantic, right? (We can leave out the part that Mommy had just paid more than that for a gourmet spice blend and Daddy was feeding his expensive latte habit.) That'll teach me to walk past the ATM on my way out of the airport…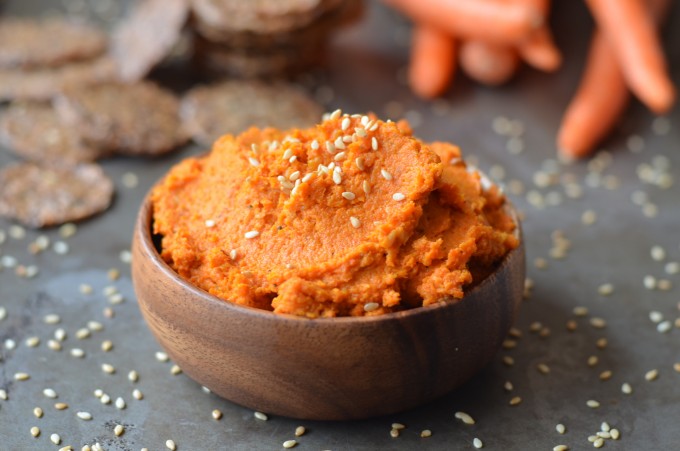 It was the harissa dip I sampled at the farmer's market stand that put me over the edge towards buying it. That dip, made with yogurt and cream cheese, was nothing like this one, but I wanted to try out the harissa and carrot combination I'd seen all over the blogosphere. Also, Nate read The China Study while we were on the Vineyard, and he's convinced me we should try to be a liiittle more vegan again. (Although I probably had you fooled with Monday's recipe, which contained three types of dairy and an egg.) In any case, a carrot dip seemed like a good place to start with making a dent in my new tub of harissa.
…