Hah! As if all my pictures weren't taken on my iPhone.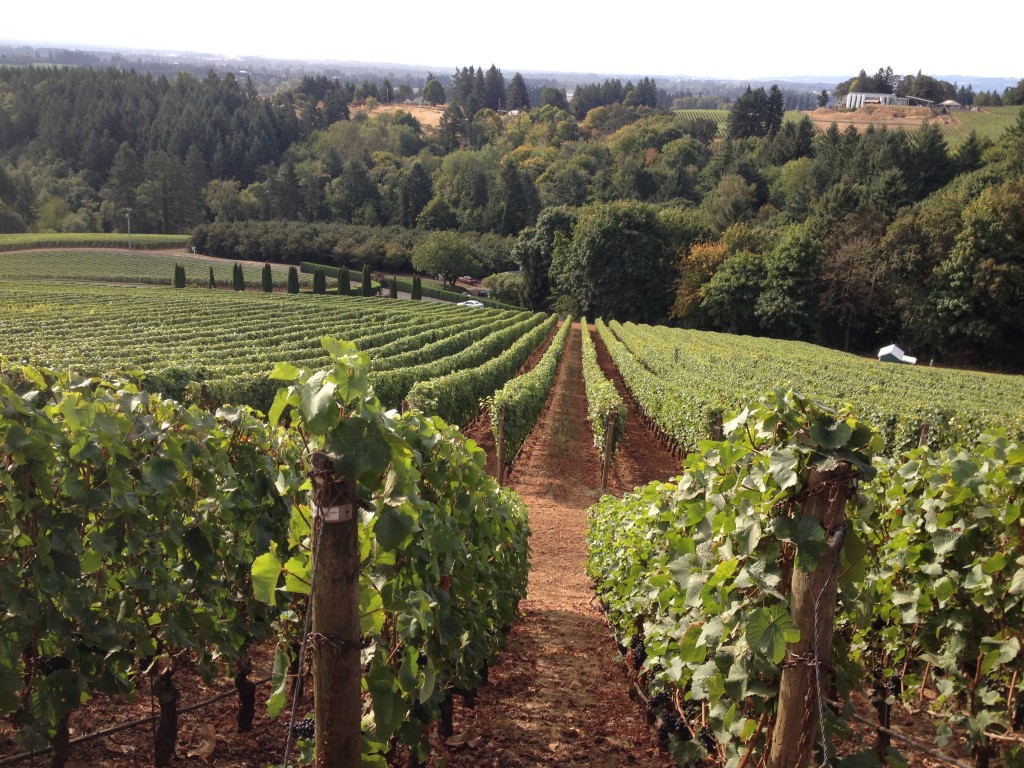 This past weekend, Nate and I headed to Oregon to spend a long weekend wine tasting in the Willamette Valley. We had planned this vacation in the summer, when he got his class schedule and realized he'd have this Monday off. I've been looking forward to it for months!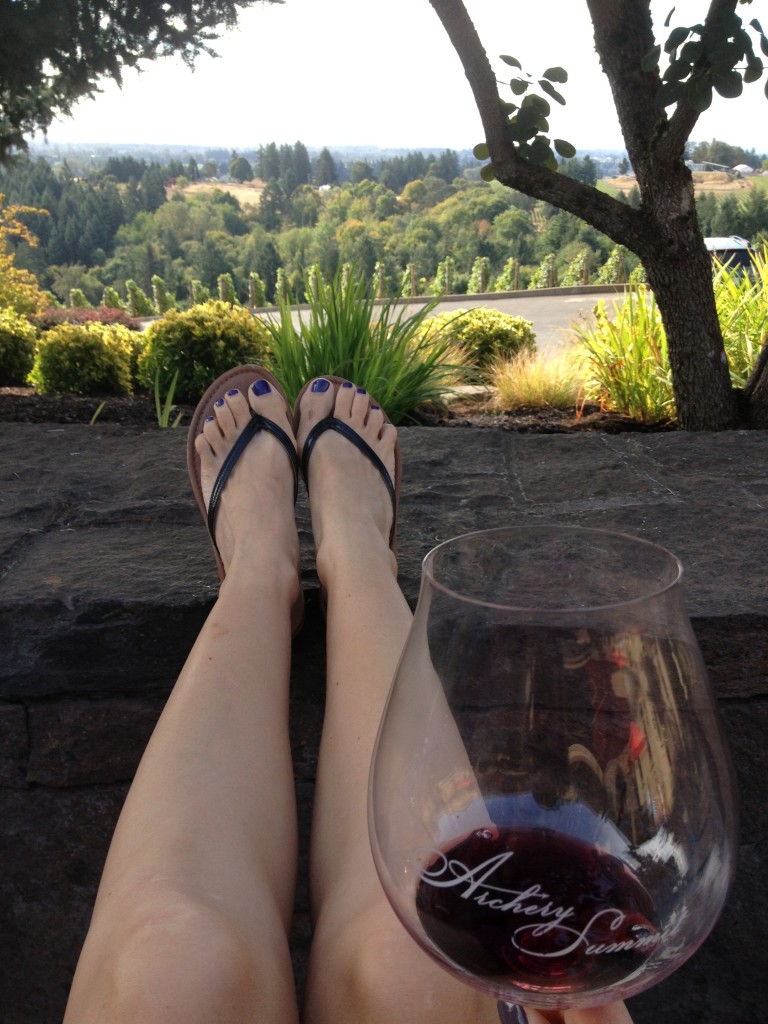 Last spring we spent 5 days in Napa, and it was the best vacation we'd ever taken together. Doing the same thing this year (but this time with pinot instead of cabernet!) sounded excellent.
We flew into Portland Friday evening, picked up our rental car (Frankie the Ford Focus!), and headed down to Newberg, OR. We spent the next three days doing nothing but visiting vineyards and planning our next meal! It was pretty much heaven.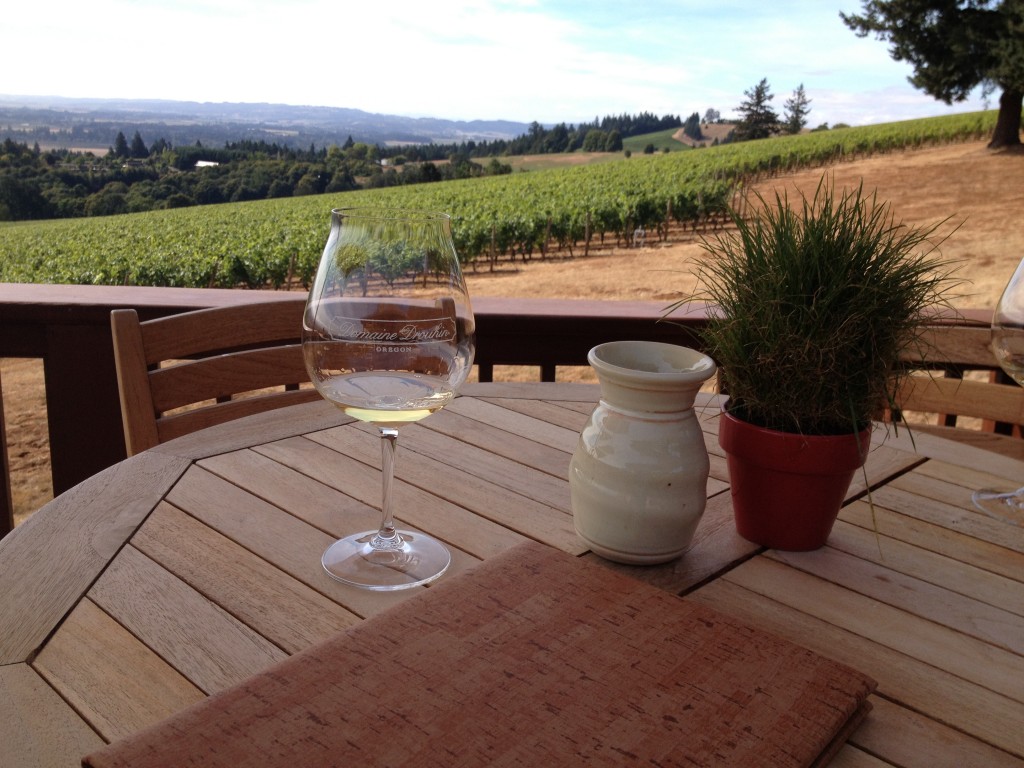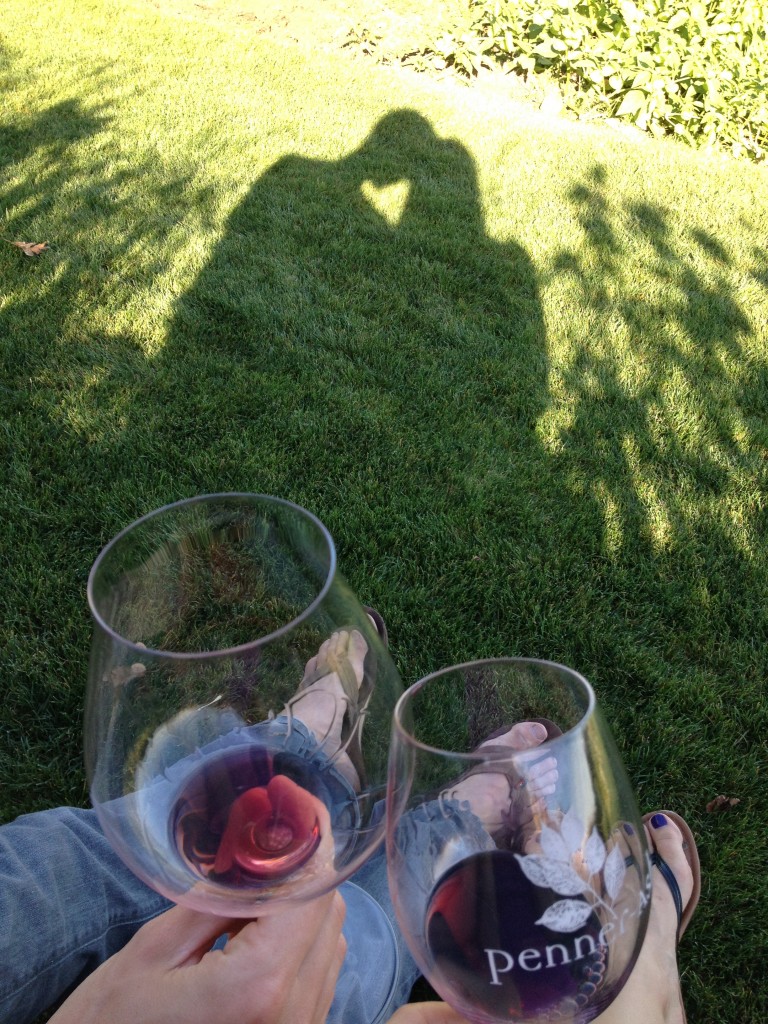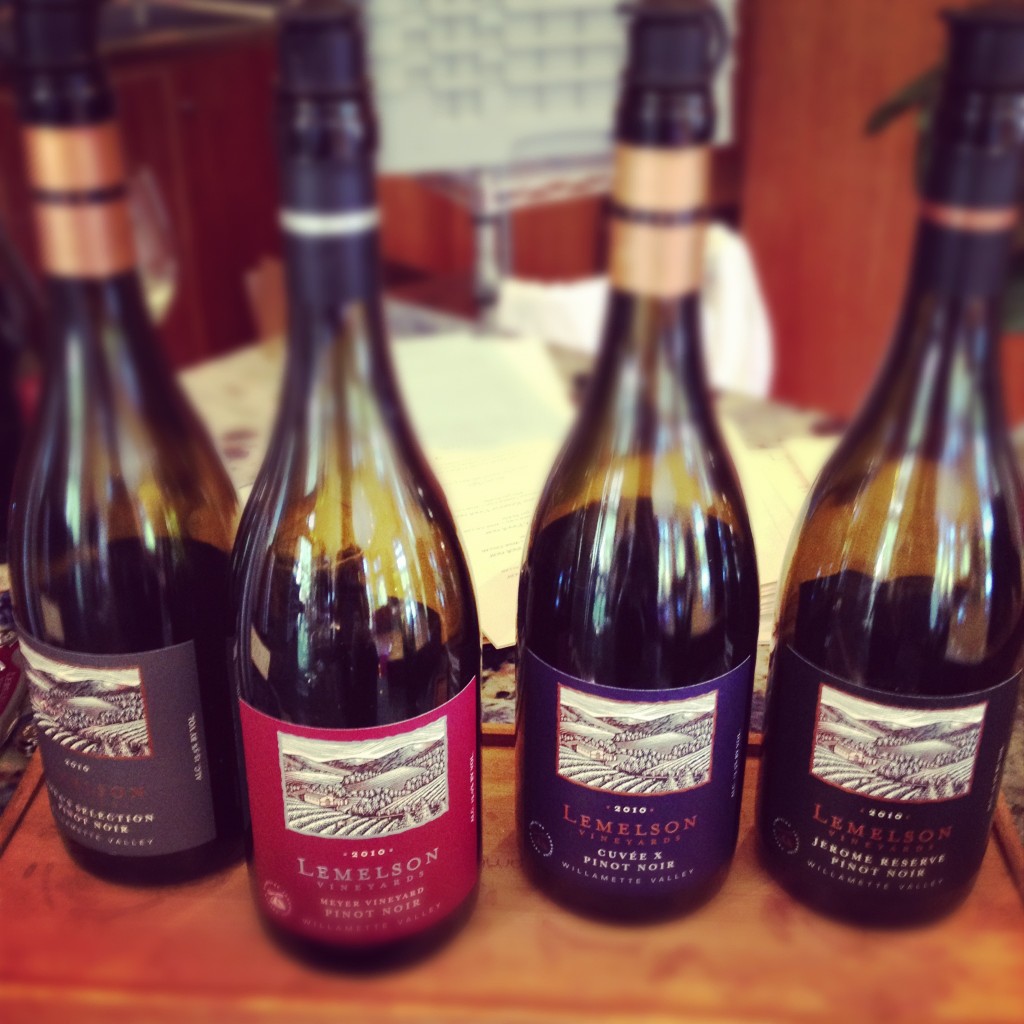 We did multiple tastings each day, ranging from a private tasting with the owner/winemaker at Belle Pente to tastings at much more established wine bars in town. It was all delicious! We restrained ourselves and didn't buy any bottles to bring home. You're not allowed to send/bring wine back to Utah (plus we were tasting expensive wines!), so we opted to just enjoy it during our vacation.
Most vineyards were bottling while we were there, in preparation to start harvest on Monday. It was fun to be there at harvest time and see the grapes looking so ripe. When we were in Napa last Easter, there were barely any leaves showing! This was quite a bit different.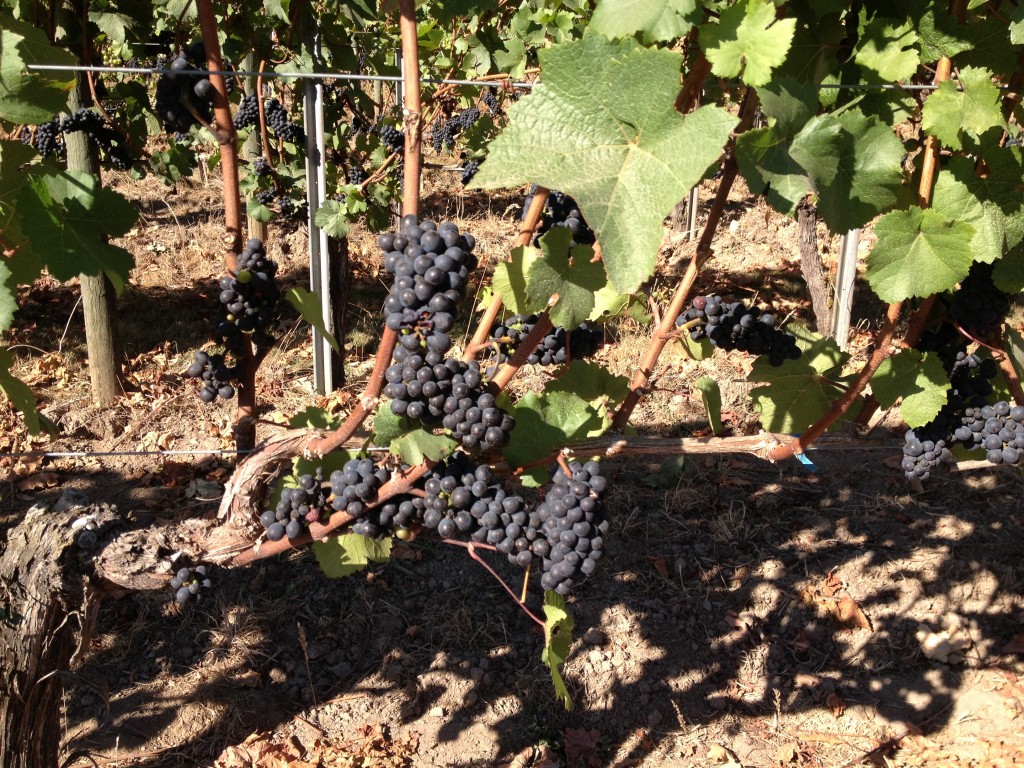 Favorite wineries:
Archery Summit – This was our first stop, and had an awesome little outdoor tasting area with some of the most beautiful views we saw. We liked it so much, we went back on Monday!
Carlton Winemakers Studio – This is an amazing co-op where several local winemakers come together to use the same winemaking facilities and tasting room. Two of the winemakers were in the tasting room with us! I loved the Hamacher 2011 Willamette Valley pinot noir, the Andrew Rich 2010 Willamette Valley Verbatim pinot noir, and (surprisingly) a Rose from Retour Wines (that wasn't on the tasting menu and I didn't think to take a picture of, so I'm not sure what year!).
Lemelson Vineyards – We stopped here twice, too! Our favorite was the 2010 Cuvee X pinot noir.
Argyle Winery – They focus on bubbly as well as pinot noir. The 2009 Knudsen and the 2008 Spirithouse pinot noirs were my favorite!
Domaine Serene – Another beautiful outdoor tasting area. I think their 2009 Yamhill Cuvee pinot noir was my favorite… but I wasn't keeping such good track by that point!
Stoller Family Estate – They had just built their new tasting room 3 weeks before and it was gorgeous!
(We didn't drink much wine, did we?!)
Where we stayed:
We spent the first night at a cheaper chain hotel in Newberg, so that we could splurge on a bed & breakfast the next two nights. We picked the Lobenhaus just outside of Carlton. We were the youngest people staying there by at least 25 years, but it was a great place to come home to after a day of wine tasting.
What we ate:
Pasta and pizza at the Dundee Bistro, delicious sandwiches at the Red Hills Market, gnocchi and risotto at Paulee, and Tapas at La Rambla. For the short distance from Portland, I was shocked at how un-vegan-friendly this area was in general! I guess French cooking and wine country just go together? There was hardly a vegan item to be found on any menu, although everyone was very nice about accommodating vegan requests. Although I have to say that by Sunday night my resolve had broken down a bit, and I ate quite a few tapas with cheese on them at La Rambla. I won't beat myself up about it once in a while… and they were so good.
When's my next vacation?!