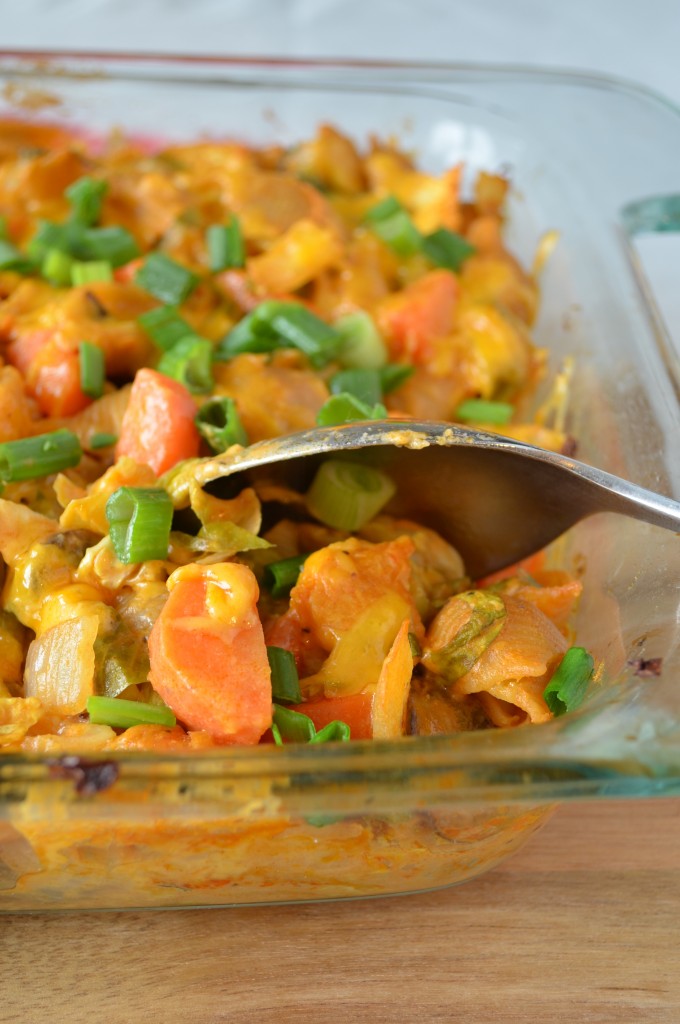 Remember when I didn't eat cheese for 6 months?
Hah.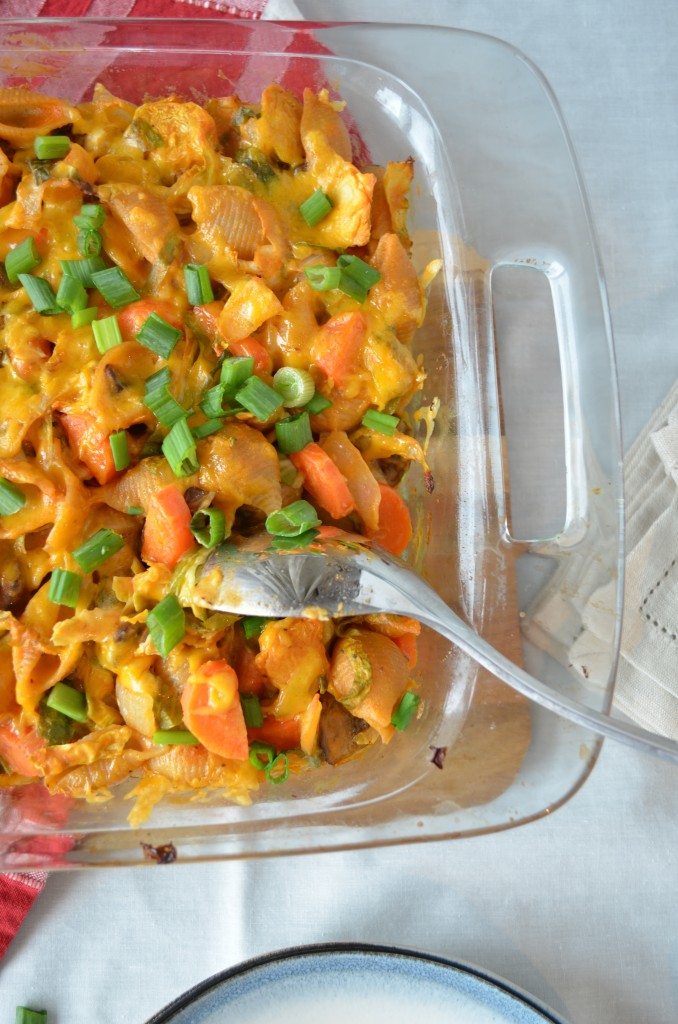 Sorry, former vegan self. Sorry but I'm not sorry. I ate a lot of cheese this weekend, and it tasted reeeeally good.
I've actually been craving this dish for a few weeks, since a co-worker brought in some buffalo chicken casserole for lunch. As she warmed up her leftovers in the microwave and the smell wafted through the kitchen, it was alllll I wanted.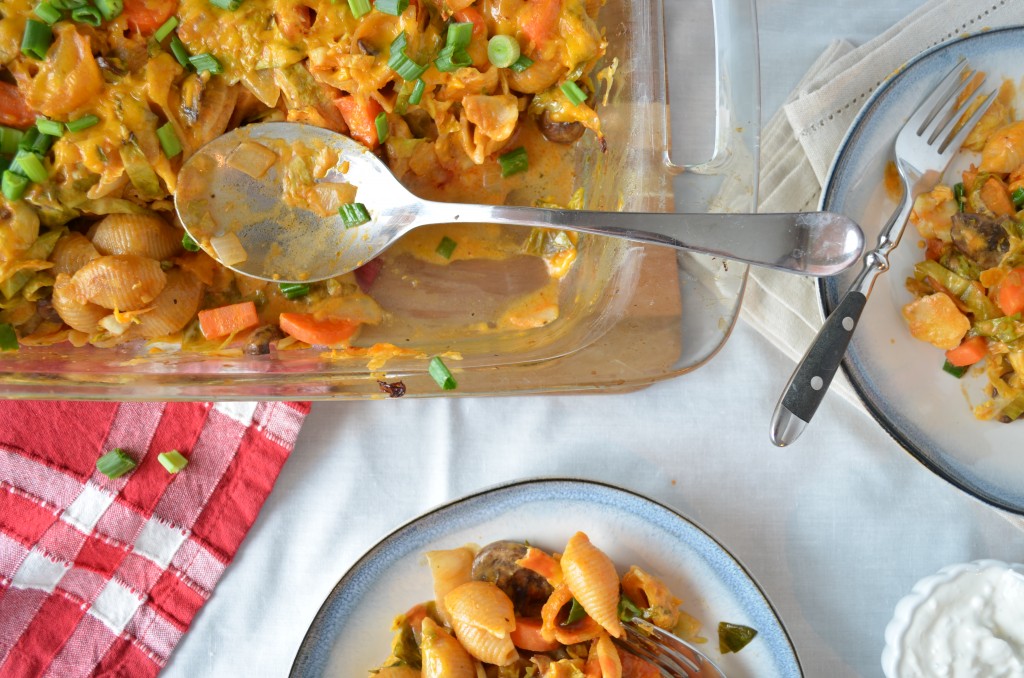 I had brought a salad.
Major food envy.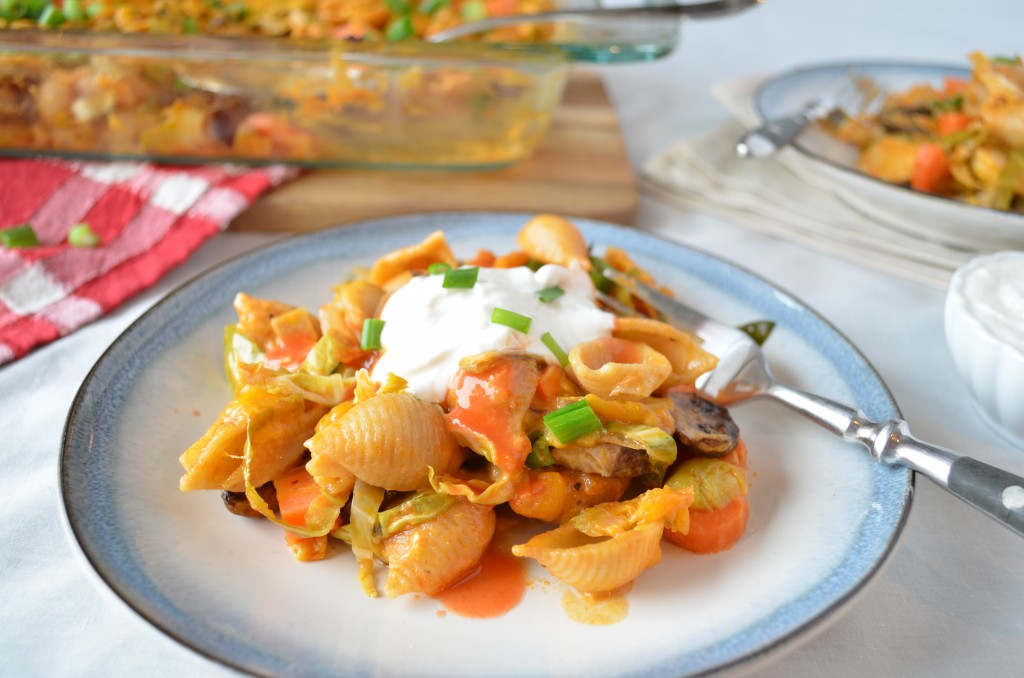 I knew I had to recreate it for you guys ASAP. My one hesitation to go out of town last weekend was that I'd have to wait an extra week to bring this dish to life! Such hardships :) Luckily, that gave me an extra week to fantasize and brainstorm… making the end result positively perfect.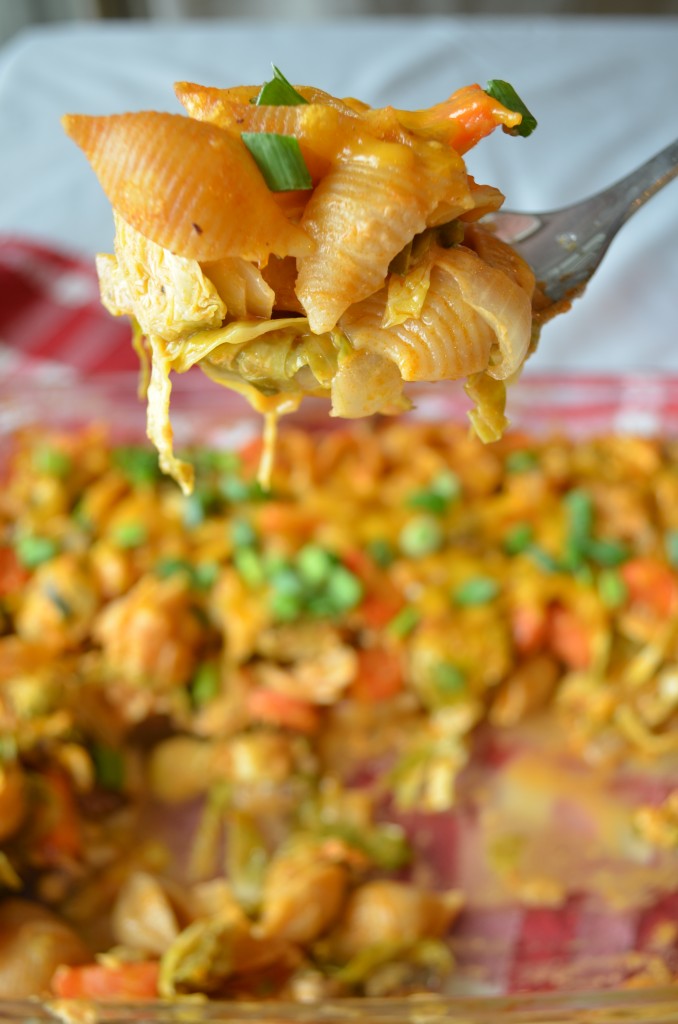 Nate agrees. That's him going back for seconds.
I wouldn't go so far as to call this dish healthy, but it is vegetarian – come on, aren't those synonymous?! It's loaded with veggies, replacing 1/2 the pasta and all of the chicken that would be used in a regular buffalo chicken casserole. It's just cheesy enough to be indulgent, but still loaded with nutrients.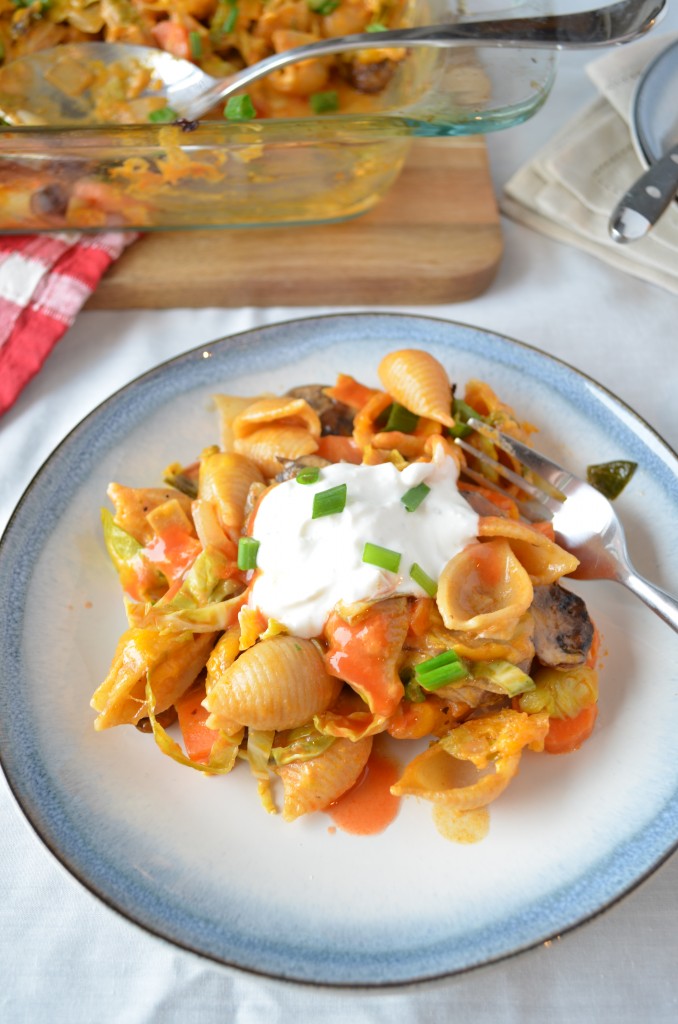 It's like a cross between buffalo chicken, mac and cheese, and veggie pasta dish. Also known as…the tastiest thing ever. For real. I don't think I have to try too hard to convince you on this one.
Guess who's going to have the jealousy-inducing leftovers for lunch this week?!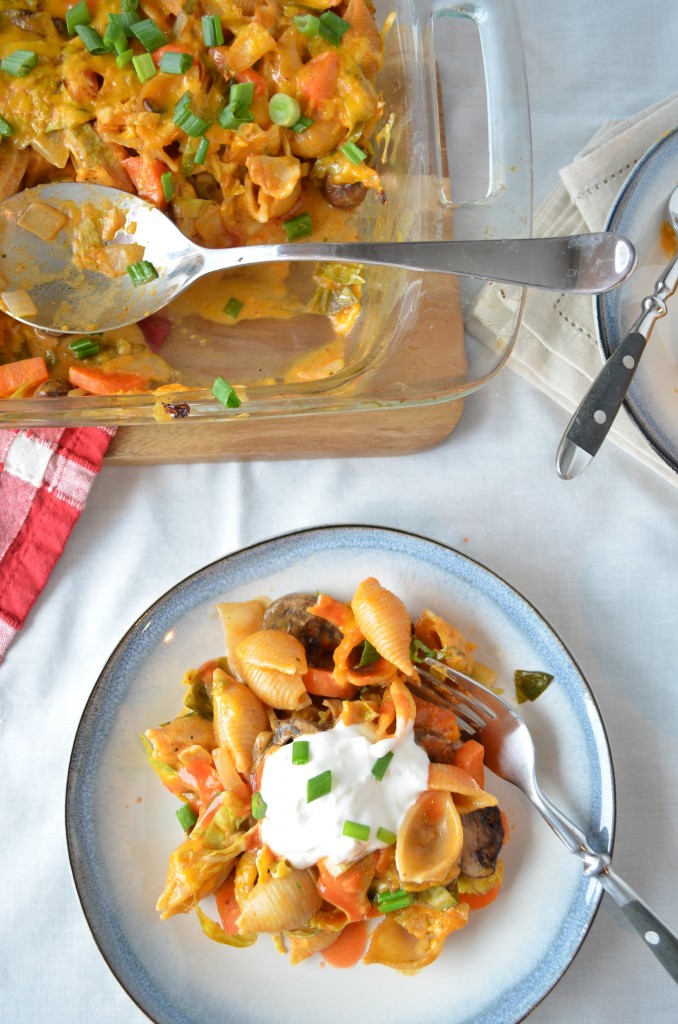 Boyfriend-Approved Buffalo Veggie Pasta Bake
Serves 6
Ingredients:
For pasta:
1/2 lb whole wheat pasta
1/2 tsp olive oil
2 cloves garlic, minced
1/2 large yellow onion, chopped
3 carrots, peeled and chopped
sprinkle of ground black pepper
8 oz. baby bella mushrooms, sliced
1 lb Brussels sprouts, sliced (about 5 cups sliced)
1 Tbsp butter
1 Tbsp whole wheat flour
1 1/2 cups plain unsweetened almond milk (or other unsweetened milk of your choice)
2 cups grated cheddar cheese, divided (4-5 oz.)
1/2 cup hot sauce such as Frank's RedHot
To top:
3-4 green onions, thinly sliced
additional hot sauce
1 recipe lightened up blue cheese dressing
Instructions:
Preheat oven to 375 degrees. Spray a 9×13 inch baking dish.
Cook pasta in a large pot until slightly al dente. Drain and return to pot. Set aside.
Next, saute your vegetables. Heat olive oil over medium heat in a large pan. Add garlic, onion, and carrots, season with ground pepper, and saute until soft, 9-10 minutes. (The carrots will not soften up much in the oven, so you want to get them to your desired softness on the stovetop.) Add the mushrooms and saute 3 minutes more, then add the Brussels sprouts and saute another 2 minutes. Pour vegetables into the pot with the pasta and scrape pan clean.
Now prepare the roux. In the same pan, melt the butter. Stir in flour and let bubble 1-2 minutes. Stir in the milk. Simmer, stirring occasionally, until slightly thickened, 5-7 minutes. Add 1 cup of the grated cheese and stir to melt. Stir in hot sauce. Pour the mixture over the pasta and vegetables and stir to combine. Pour into the prepared baking dish and top with the remaining cup of cheddar cheese.
Bake for 25 minutes, until cheese is melted and bubbling. (If cheese starts to burn before 25 minutes, cover the top of the dish with tin foil and continue baking.)
Remove from oven and sprinkle with green onions. Serve in scoops, topped with additional hot sauce and blue cheese dressing.
Enjoy!
Time:
1 hour