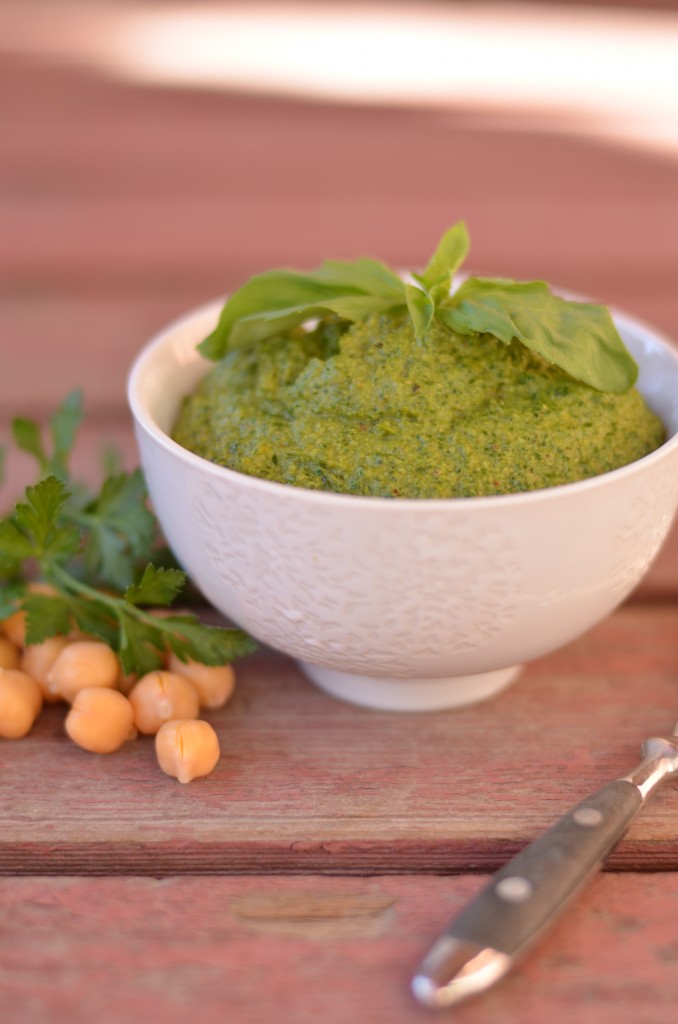 Oh hello. I am currently in the air on my way from North Carolina to Salt Lake. I was supposed to make the trip last night, but there were flight delays. I got dropped off at the airport in North Carolina yesterday and then had to have my sister come back to the airport and get me… and then drive me back again at 4 AM. BOOOO! That was not the plan. Grumpy traveler over here!
Anyway, let's talk basil pesto! Fresh basil is tied with strawberries for my favorite summertime produce. I wait all year for it, and when June rolls around and I finally get my hands on some, I make as much pesto as possible.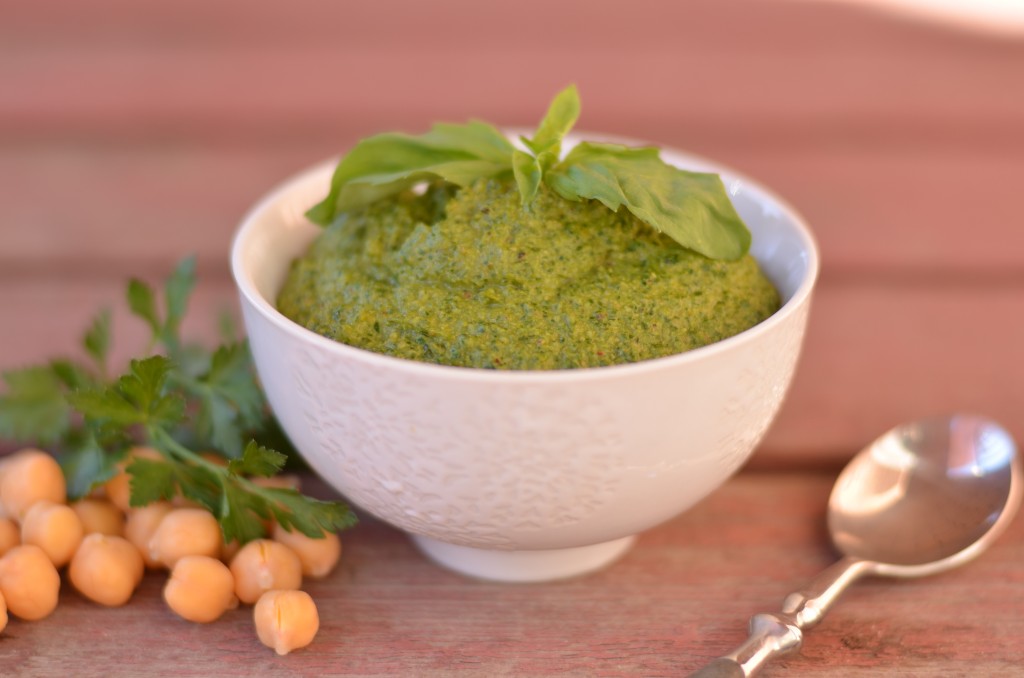 If I'm lucky, I can buy a 4-oz container of basil at my grocery store for $4.99. I do a happy dance every time I see that big container of basil! Just on the inside, though. I already look like enough of a crazy person in the store – I consistently grocery shop either 1) right after working out, 2) when ravenously hungry, or 3) both – so I don't need to be seen doing a disco in the produce section.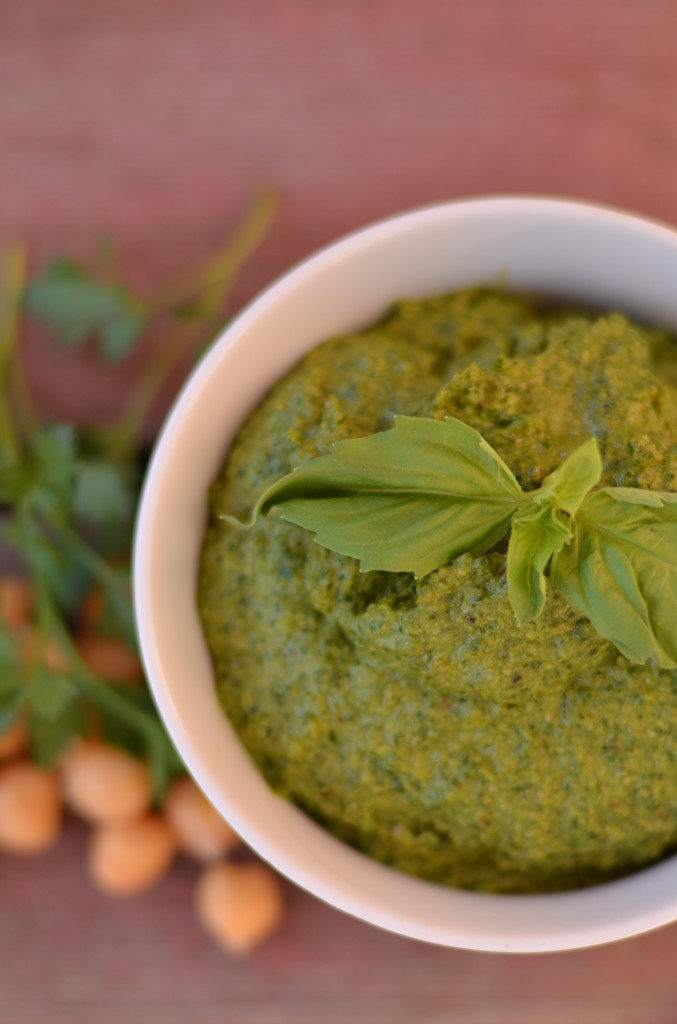 Last year I tried to grow my own basil, but it turns out I'm not a very good plant mom. (I knew this.) I don't think my poor basil plant lasted a week. When it wasn't doing well inside, I decided to put it outside "in its natural environment" where it would obviously thrive. Suffice it to say that the basil plant's "natural environment" is not 98 degree dry heat with no water. Sorry, little baby basil plant. I never did get to eat any of your leaves.
My sister Caitlin, on the other hand, is a great plant mom. Her basil plant is taking over, along with mint, parsley, jalapenos, etc. She got the green thumb, I think! My sisters and I made pesto together on Friday and it was deeelicious. There's not much better than fresh-picked basil, if you can get it.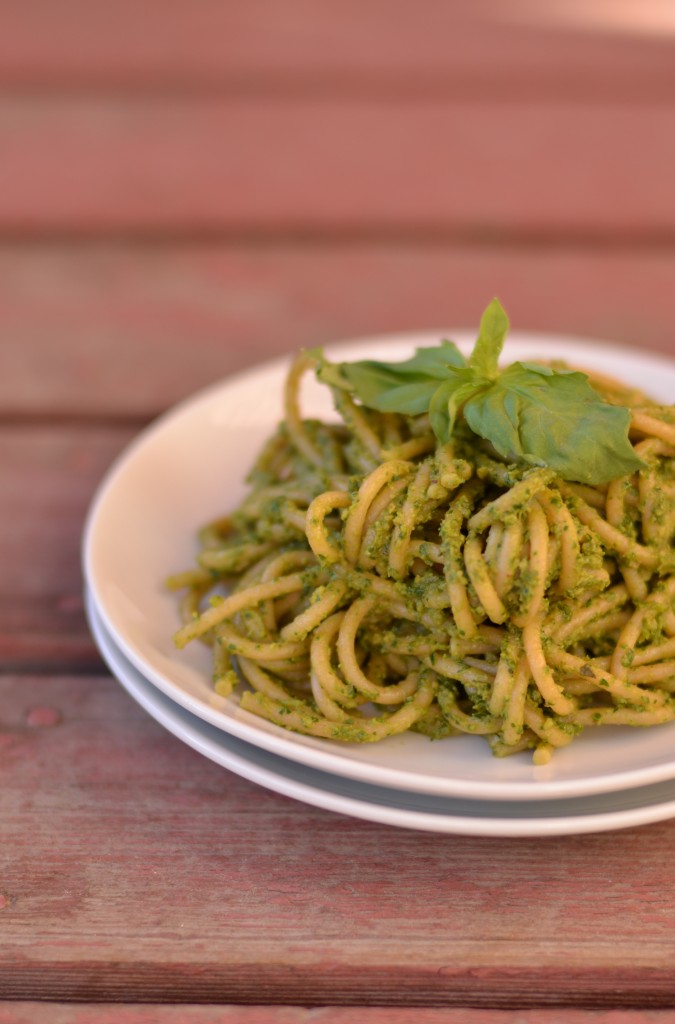 This pesto is vegan! Can you believe it? And, to answer the obvious question: Yes, you can kind of tell it has no cheese in it. It's not oily like some other pestos. Instead, it's lightened up, using nutritional yeast and chickpeas (of all things) to get a cheesy, savory flavor without the parmesan. It still has that amazing fresh basil, though, as well as parsley, olive oil and walnuts, for a close approximation of your Italian grandma's pesto. It's delicious, and if you just want a liiiittle cheese in your meal, you can always sprinkle a bit of parmesan on top.
We enjoy this pesto on pasta when it's fresh, and the leftovers make their way onto pizzas or sandwiches. It also freezes well for those long months without fresh basil, if you can make it last that long!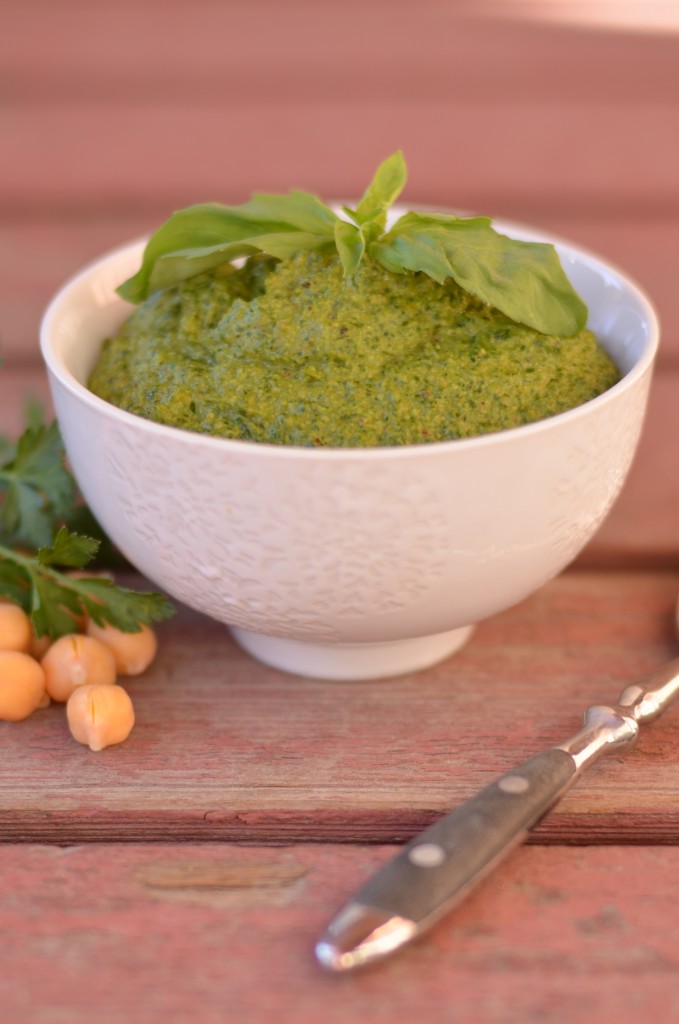 My Favorite Vegan Pesto
Ingredients
2 cloves garlic
juice of 1 lemon (about 1/4 cup)
1 cup packed fresh basil leaves
1 cup packed fresh parsley
1/2 cup cooked chickpeas
3 Tbsp nutritional yeast
1/4 cup olive oil
1/2 cup walnut halves, lightly toasted
sprinkle of salt and pepper
Instructions
Add garlic cloves to a food processor or blender and process until finely chopped, scraping down sides as necessary.
Add remaining ingredients (except for salt and pepper) and process until combined. It should take less than a minute, but you can process as long as you'd like to keep the pesto chunky or make it smooth.
Taste and adjust nutritional yeast and olive oil to suit your tastes. Add salt and pepper to taste and pulse to incorporate.
Serve as a sauce on pasta or pizza or as a spread for toast or wraps. Enjoy!