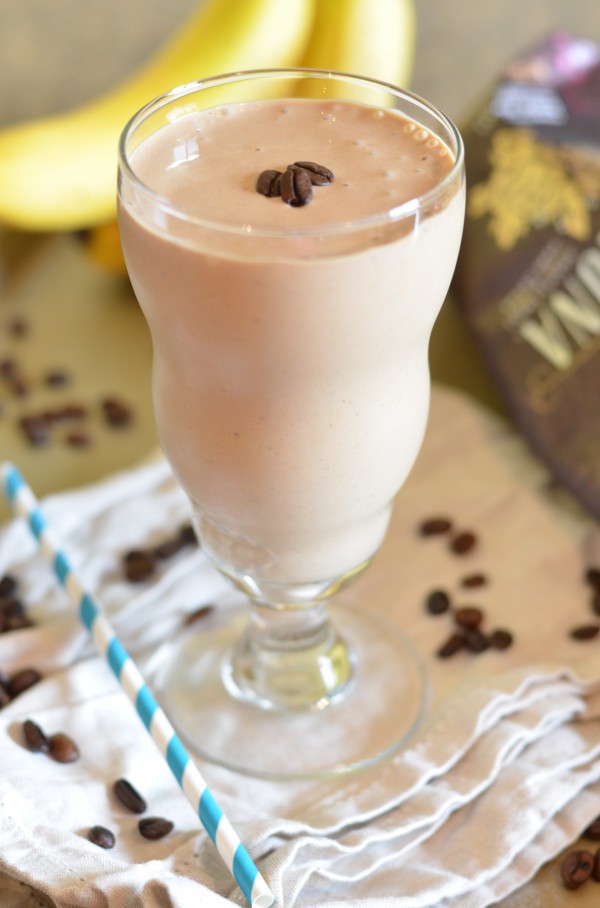 Sometimes I say that I want summer to stick around forever.
Sometimes I then get to relive my childhood summer nights, trying to find the cool side of the pillow on the third floor of my parents' un-air-conditioned house.
Sometimes I need a really cold breakfast.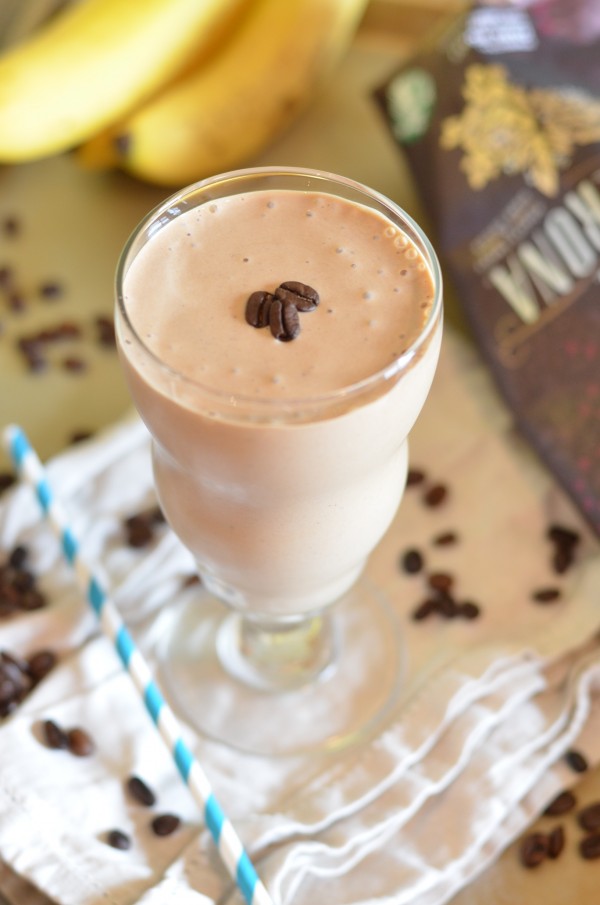 Yes, if I've learned anything this past week, it's that moving to a place where all buildings are air-conditioned and driving (and parking!) everywhere is easy has made me downright soft. Not that my parents are exactly living in the dark ages in New England, but A/C… you are now a non-negotiable for me.
And if I can't have you, I definitely need this smoothie.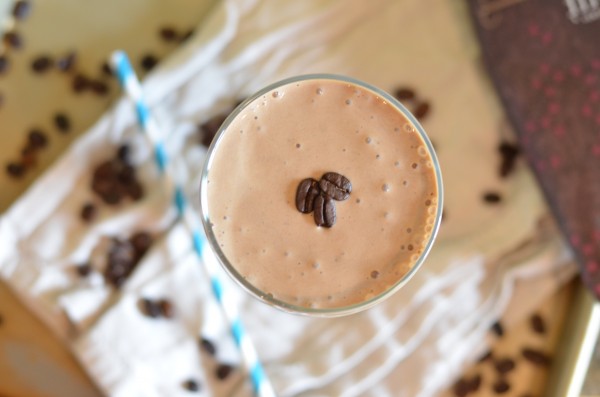 I often like to pack my smoothies with as many fruits and veggies as possible, but this one is a little different. It's for those mornings when you need an extra jolt of caffeine to get the job done. Or when you stick your head in the freezer and see approximately 16 bananas waiting to be used up. Or when you'd just rather combine your morning coffee and breakfast into one? Any and all of those.
I used Starbucks Via packets here because we had a few knocking around the cupboard. Your favorite instant coffee will also work, or even subbing brewed, cold/room temperature coffee for the instant coffee and milk. Anything to get some caffeine into your system along with the bananas and flax!
If you are a smoothie person, you may already have all the ingredients to make this guy. So next time you have to stick your head in the freezer in lieu of A/C, take a look around and whip up this tasty smoothie for breakfast!
Hope you have fun weekend plans! Send non-heat-wave-y vibes our way as we head to our friends' tent wedding tomorrow night!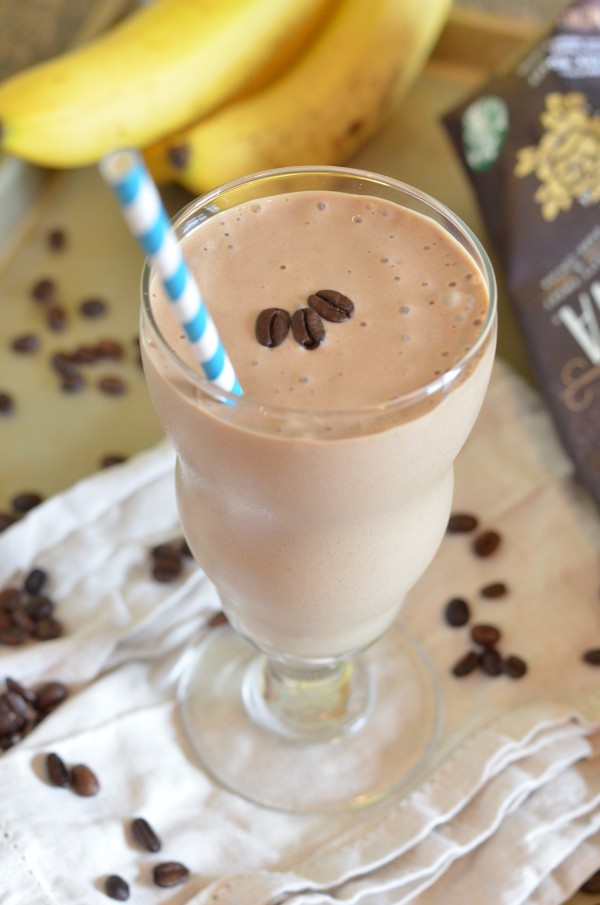 Coffee Banana Breakfast Smoothie
Ingredients
2 frozen bananas, sliced
2 dates, pitted and roughly chopped
1 cup plain non-fat yogurt (I used Greek yogurt)
1 cup milk (almond, skim, or your favorite milk works)
1 Tbsp ground flax seeds
2 Starbucks Via packets (0.12 oz each) or 2 servings of your preferred instant coffee grounds
Instructions
Add all ingredients to a blender or food processor. (You are pouring the coffee grounds right in, not making any coffee first.) Puree until smooth, stopping once or twice to scrape down the sides.
Serve in two glasses. Enjoy!