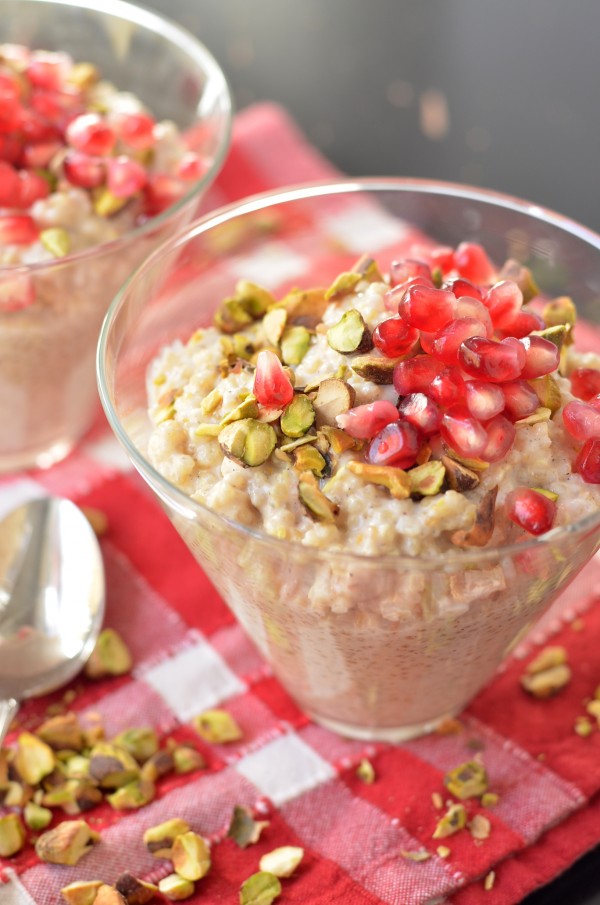 Good morning and happy Monday!
I hope you had a fun and relaxing weekend! We started the weekend off by going to see Gravity in 3D on Friday night. Actually, I lied. We started the weekend off by testing multiple versions of this pudding, and then posting about it on Instagram so you all can be entirely sure that I lead the least exciting life possible.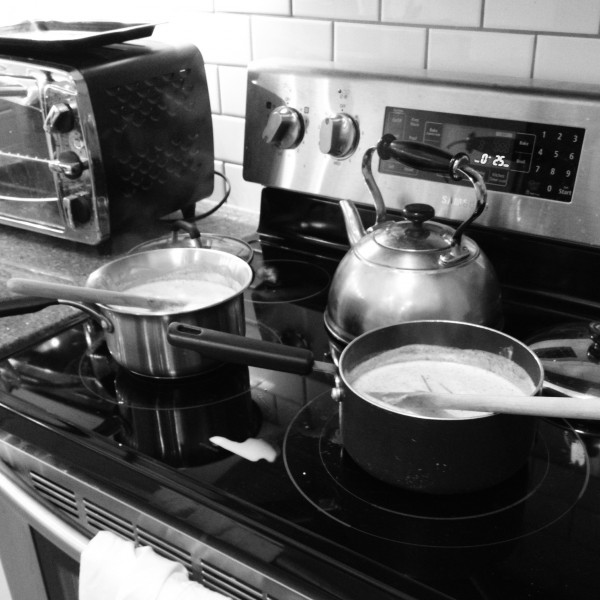 But then we did actually leave the house and saw Gravity. Not that I ever hoped to be an astronaut, but I'm going to go ahead and say that now I never want to go into space. That movie stressed me out so much. I was so tense that I actually had a backache by the end. What do you think – am I a good candidate for space if  I can barely handle the stress of staring at a screen for 90 minutes? Staying cool under pressure is deeeefinitely what I'm good at.
Not.
I think I should stick to pudding.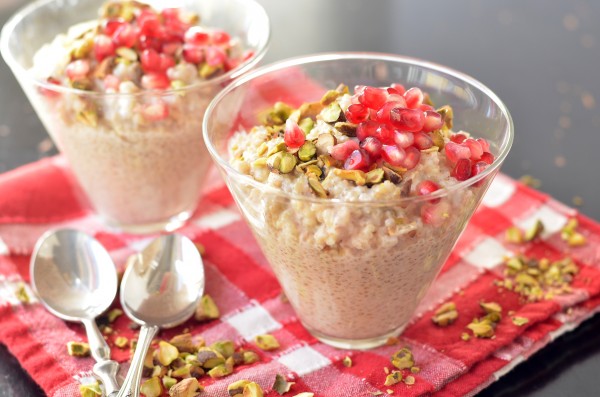 Luckily, that's pretty much exactly what I did for the rest of the weekend… with a few breaks for running, cleaning and Indian food. But in general, this was the weekend of pudding, which resulted in my dishwasher looking like this: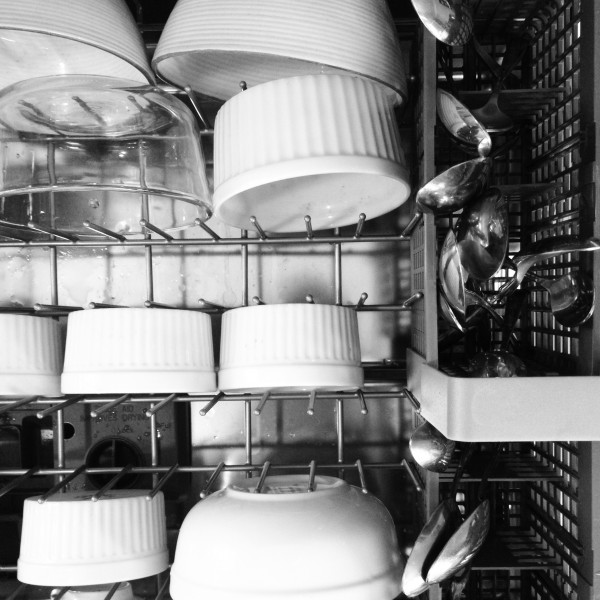 All the spoons and bowls.
What can I say? Many batches of pudding require many taste tests. You know it's serious when you have to run your dishwasher again and the ONLY thing you've made since the last time you ran it is pudding.
Life is tough, I tell ya!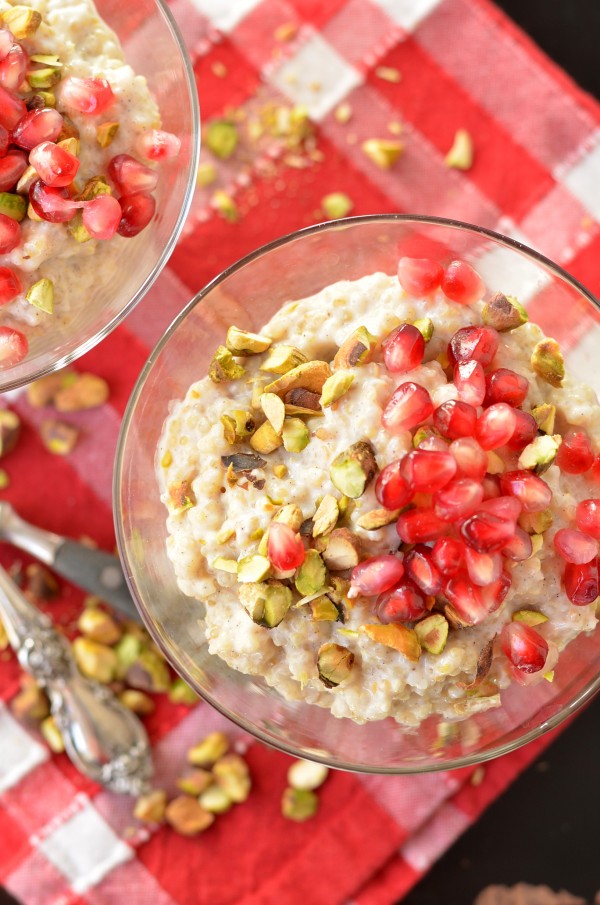 But let's talk about this pudding. The reason I made so many batches is that I originally wanted to make it dairy-free. After testing both almond milk and coconut milk versions, though, the flavors just weren't adding up. (I've made a coconut milk pudding before, but that was chocolate – easy peasy. Vanilla is not as forgiving!) So, whole milk is where it's at, and the flavors are woooonderful.
You could use canned coconut milk to make it dairy-free, and the texture will still be good… just know ahead of time that you are missing out in the flavor department!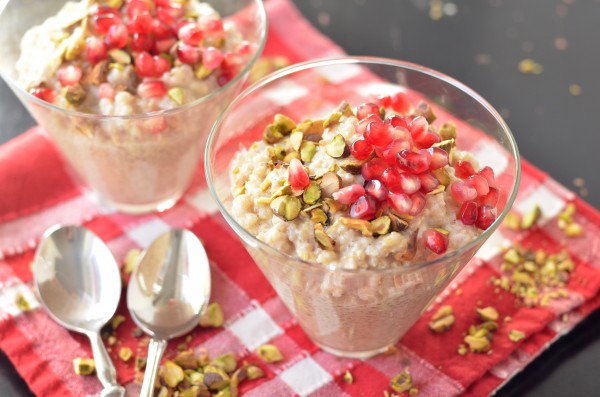 I feel like we're cool with the idea of a vanilla cardamom pudding, but that I might need to sell you on the quinoa element. But do I really? It's like rice pudding, just… with quinoa. Simple as that. It seems kind of unexpected, but it also makes total sense that we would make a rice/tapioca-like pudding with trendy quinoa.
I am pudding (<– get it?) quinoa in everything lately! And this is just Monday. Just you wait – there is more quinoa in your future this week, although not of the dessert variety.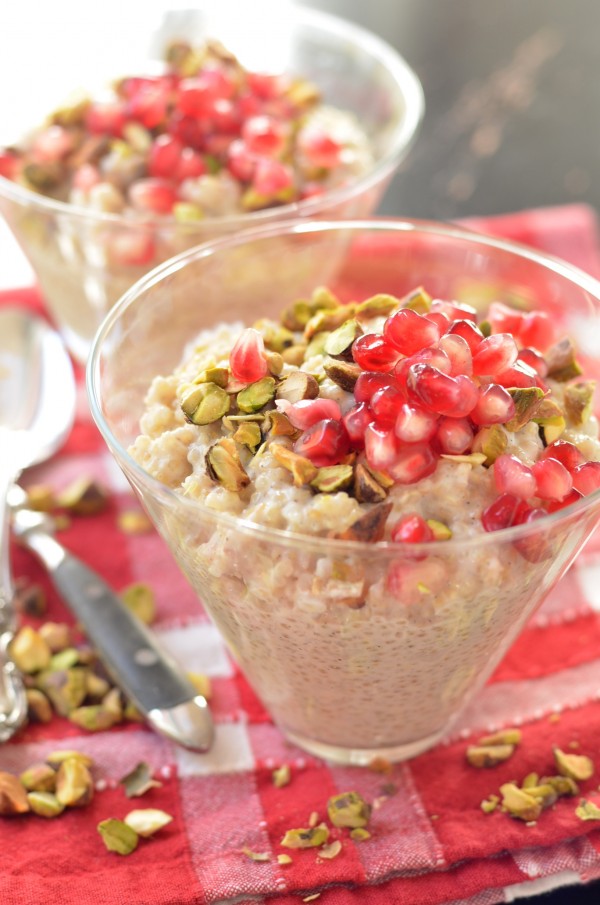 This pudding isn't overly sweet; the honey complements the vanilla just enough to make it dessert-like. But let me say that I think you'd be totally justified in eating this for breakfast. I even toyed with the idea of calling it a breakfast pudding… but in the end I just wanted to eat it for dessert. But I mean, milk and quinoa is practically milk and cereal, right? It's even pretty healthy, and I think the vanilla would taste great with a cup of coffee. Yes. Try it and let me know?
I loved using a vanilla bean here for that rich perfect vanilla flavor (plus the fun little vanilla bean specks!). The flavors of the quinoa and cardamom keep it interesting, too – and yes, you can totally taste the quinoa. Know that ahead of time. You must like the flavor of quinoa to enjoy this pudding!
I liked topping mine with chopped toasted pistachios and pomegranate seeds for crunch, crunch, crunch. So much texture in one little bowl of pudding!
So – quinoa pudding. Are we sold?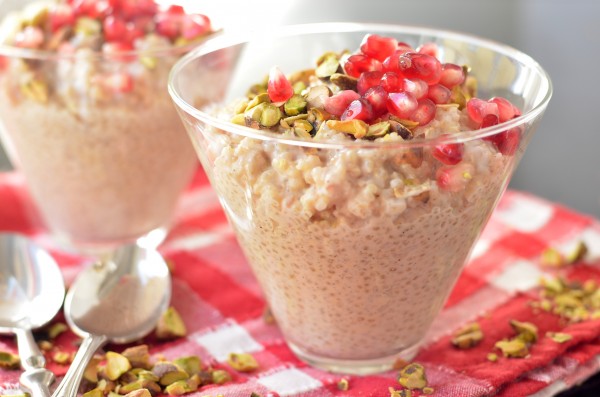 Vanilla Cardamom Quinoa Pudding
Yields:
6 servings (1/2 cup each)
Ingredients
3 1/4 cups whole milk, divided
1 vanilla bean, split down the middle and seeds scraped out
1/4 cup honey
1 tsp cardamom
pinch of kosher salt
1 cup uncooked quinoa, rinsed
1 1/2 Tbsp corn starch
chopped toasted pistachios, for serving
pomegranate seeds or other fruit, for serving
Instructions
Bring 3 cups milk, vanilla bean and seeds, honey, cardamom, and salt to a simmer in a small pot, whisking to dissolve the honey. Add rinsed quinoa and return to a simmer. Simmer uncovered for 30 minutes, stirring occasionally with a wooden spoon.
Remove the vanilla bean and discard. In a small bowl, stir together corn starch and remaining 1/4 cup milk until corn starch is dissolved. Stir into pudding mixture. Allow to simmer for 30 seconds to a minute, which will thicken the milk. Remove from heat and stir vigorously for 2-3 minutes to release more steam. Set aside until warm but no longer hot. Press plastic wrap onto the top of the mixture and refrigerate until thoroughly chilled.
Scoop into individual dishes and top with toasted pistachios and pomegranate seeds. Enjoy!