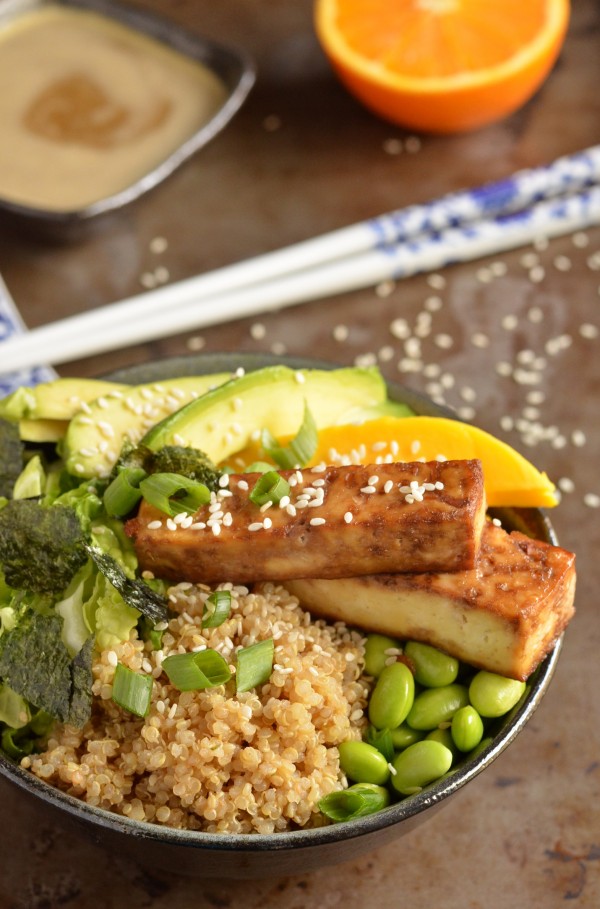 Are you ready to hear about my super productive weekend?
Well, it started off super productively. It quickly devolved into napping, watching two movies and, of course, sitting on my butt in front of the TV writing this blog post. But first, I woke up at 6:30 on Saturday morning and cleaned out the fridge and freezer before Nate even woke up. What! So impressed with myself.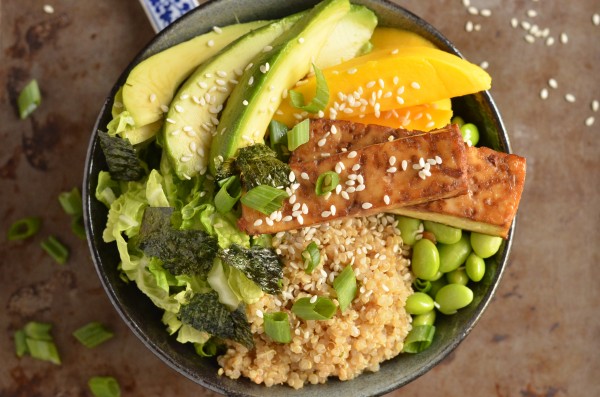 The cup of decaf coffee I had after dinner on Friday night? Yeah… that may have had something to do with it.
I'm rarely motivated to clean, especially parts of our apartment that the casual visitor wouldn't notice. (As in, you don't want to look in our closets!) So a pre-dawn cleaning sesh really is something to be celebrated. Not like our fridge was especially grimy or anything – it's pretty much brand new – but I may have spilled a significant amount of ground coffee into the freezer a while ago and averted my eyes ever since. It sure felt good to clean that sucker out!
Then I really felt like I was winning at life when I went on a 10-mile run after that cleaning spree.
And after that is when the napping started.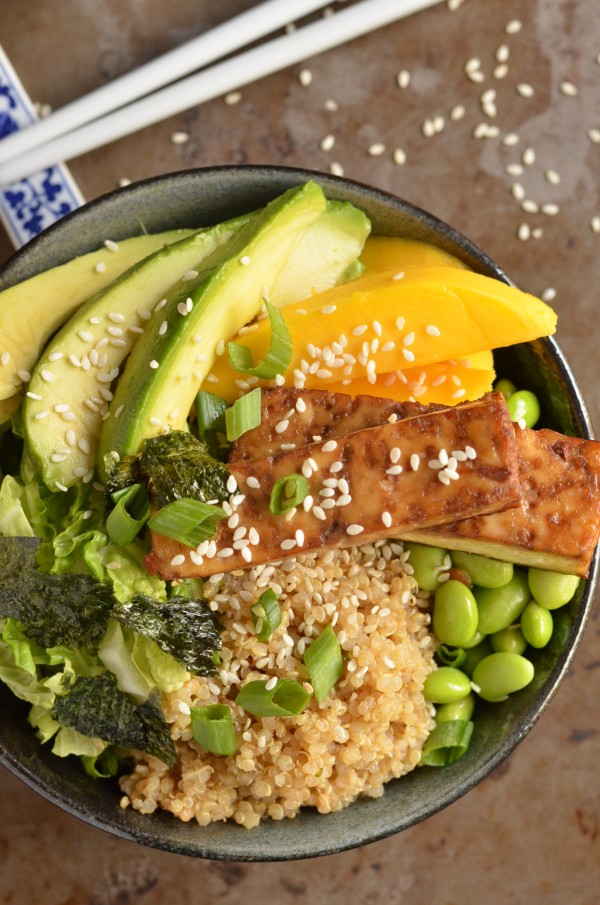 I had even more ambitious plans of taking out my summer clothes and putting away the winter ones. Then I realized I had about 40 sweaters that still need to be dry cleaned before that could happen… and that it was 50 and raining. Who puts away their boots and sweaters in that weather? In fact, I'm sitting in front of the space heater right now with a sweatshirt on. So needless to say, that didn't happen.
Instead Nate and I watched The Wolf of Wall Street and went out to see The Other Woman. Has anyone seen either of those movies? So nice of him to take me out to a rom com after making me sit through a movie about coke and strippers the night before. Did not realize that was the plot before agreeing to The Wolf of Wall Street! Oh well, at least I like Leo. The Other Woman was very entertaining, but got pretty over the top unrealistic by the end. I would still recommend it if you like goofy chick flicks.
So where does this sushi bowl come into all of this?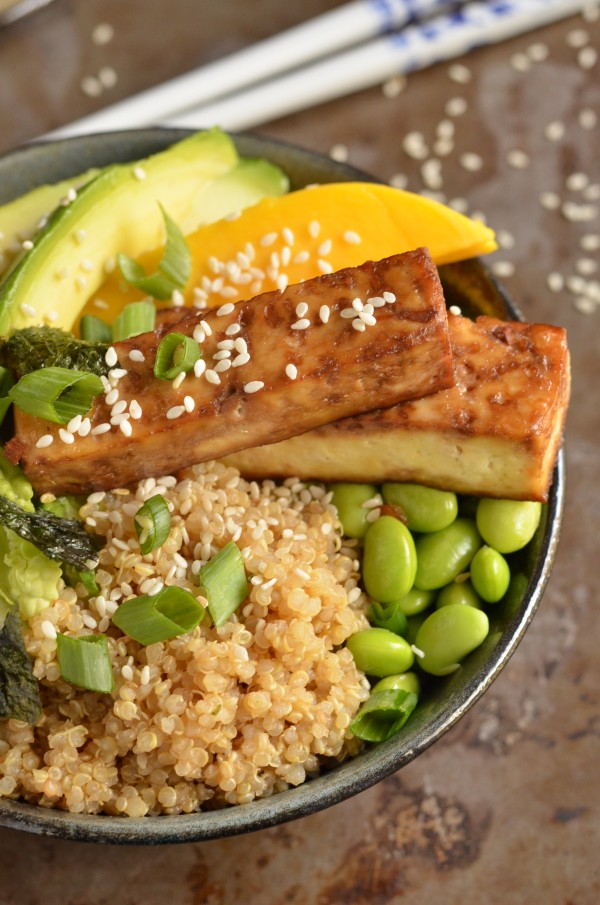 Welllll it was actually one of the ways I used up our crate of mangoes a few weeks ago. Sushi bowls are one of my favorite meals – really one of the only things I make over and over again. I just love the flavors, colors and textures. And it was about time for a quinoa version, don't you think?
I do kind of feel like there has to be a quinoa version of everything on this blog.
So, not surprisingly, this is probably my favorite sushi bowl yet. It might have something to do with the golden-brown baked tofu. Or the sweet, juicy, mango. Or the creamy avocado. Or the chewy quinoa. OK, you got me, those are basically all the ingredients. I guess I just have to say that it's a winning combo.
These sushi bowls take a bit of time to put together because they have multiple components, but they are totally worth it. I like to cook the quinoa ahead of time – just one less thing to worry about while putting these together. It's nice to have some temperature contrast in these bowls – I like the quinoa, edamame, and tofu to be warm and the mango, avocado, and Napa cabbage to be cool.
The sauce also lasts almost a week in the fridge, making it convenient to prepare all the components ahead of time and put together quick meals throughout the week. I maybe should have made that part of my super productive weekend… not a lot of leftovers hanging out in that super clean fridge at the moment!
Are weekends your time to relax or your time to get stuff done?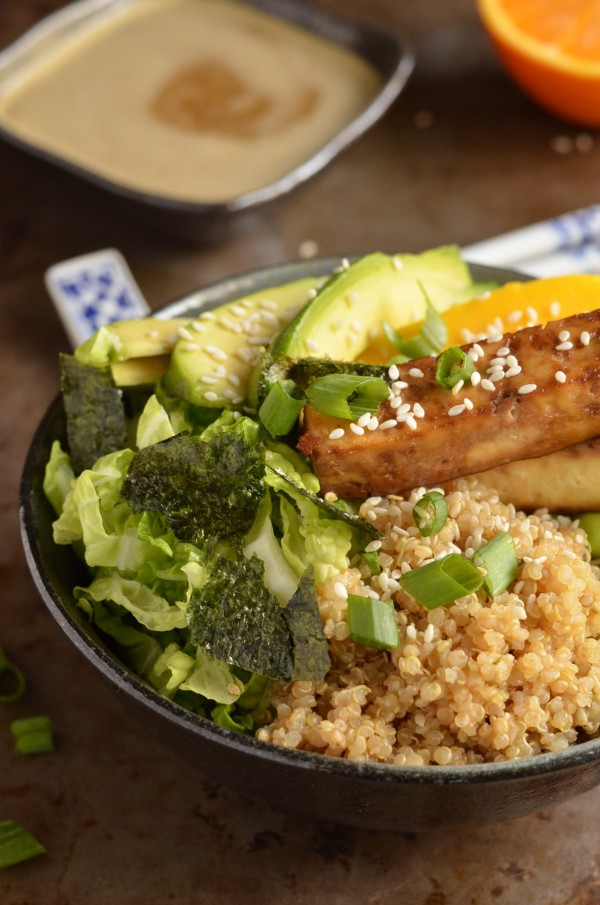 For more sushi bowls, see my sweet potato sushi bowl and spelt berry sushi bowl.

Quinoa Sushi Bowl with Baked Tofu
Ingredients
For the baked tofu:
15-oz block extra firm tofu
3 Tbsp Bragg's liquid aminos (or low sodium soy sauce)
1 tsp toasted sesame oil
1 tsp minced fresh ginger
1 small clove garlic, minced
For the sushi bowl:
1 cup uncooked quinoa
1 1/2 cups vegetable broth (or water)
1 1/2 cups frozen shelled edamame, thawed and warmed
4 large leaves Napa cabbage, thinly sliced
2 mangoes, sliced
1 avocado, sliced
sliced green onions
toasted and crumbled nori
sesame seeds
For the sauce:
juice of 1 orange
6 Tbsp Bragg's liquid aminos (or low sodium soy sauce)
3 Tbsp mirin
2 tsp toasted sesame oil
1 Tbsp minced fresh ginger
1 small garlic clove, minced
Instructions
First, make the baked tofu. Preheat oven to 400. Press tofu to remove as much of the liquid as possible. If you have a tofu press, this is ideal, but I place mine in between layers of paper towels with a baking sheet and a few cookbooks on top for about 10 minutes. Pat dry and cut into 8 slices.
Stir the Bragg's, sesame oil, ginger, and garlic together in the bottom of a small baking dish. Lay down the strips of tofu and let them marinate for about 30 minutes, flipping over after 15 minutes.
Place marinated tofu strips on a baking sheet and bake for about 20 minutes, flipping once halfway through. This will get you tofu that is browned but not chewy. If you like your baked tofu chewy, you can extend the baking time up to 40 minutes.
While the tofu is baking, combine quinoa and vegetable broth or water in a small saucepan. Bring to a boil and simmer until quinoa is tender, 12-15 minutes. Set aside.
Prepare the sauce by blending together all ingredients. Stir half of the sauce into the cooked quinoa and reserve the other half for serving.
To serve, make a bed of quinoa in each bowl. Layer the edamame, Napa cabbage, and mango and avocado slices on top. Sprinkle with sliced green onions, crumbled nori, and sesame seeds. Serve with the remaining sauce. Enjoy!