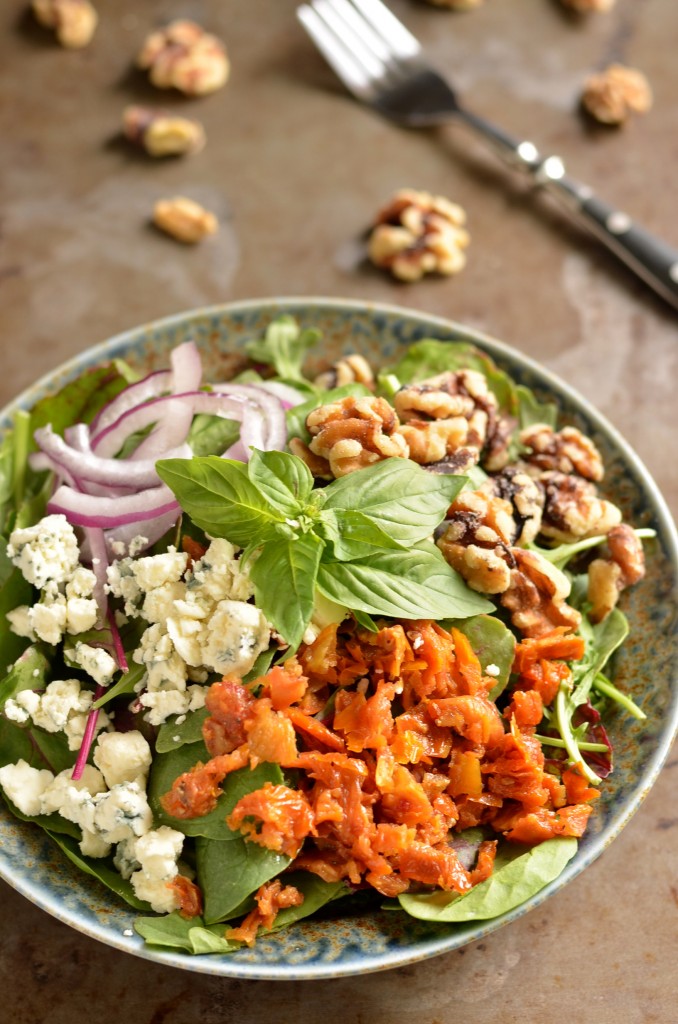 I'm baaaack!
Back from Nashville, that is. I was there most of last week for work, and not gonna lie, I'm kinda still recovering.
Initially I was overwhelmed at the prospect of spending last Monday and Tuesday in client meetings in Salt Lake, then flying to Nashville for a conference the rest of the week. Especially after spending the previous weekend in Massachusetts! But actually, despite all the cross-country travel, the whole week was a total blast. I mean, when work consists of a few meetings in between buying cowboy boots and sitting in the second row at the Lady A concert, it's hard not to have a good time.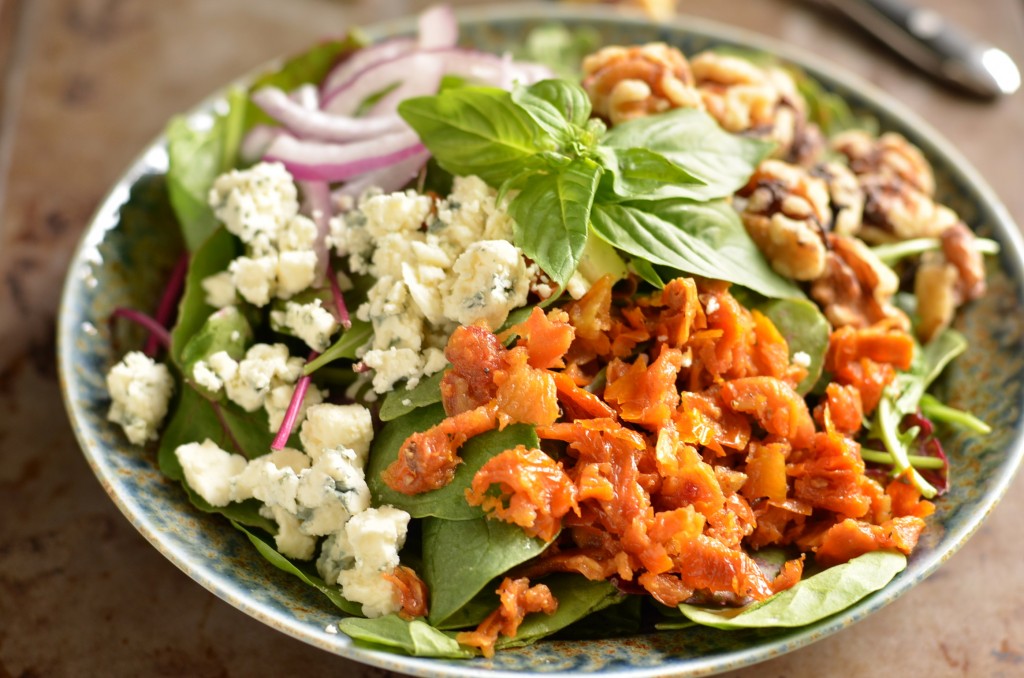 And now, back to the real world… sigh. And back to some jeans that are a liiiiittle tighter than before All The Southern Food happened to my body.
I always (usually) have good healthy eating intentions when it comes to traveling. On this trip, I packed dinner and a snack for the plane, I refused the first round of Biscoff cookies, and I drank a huge bottle of water despite the drink vouchers in my purse.
And then.
Then I got to Nashville, where I'm pretty sure that even the "skinny eggwhite omelet" I ordered for breakfast the first morning was cooked in a vat of bacon grease. The same day, I went to a barbecue joint with my 8 male co-workers and ate a meal of macaroni and cheese, cornbread, and pickles (I think that was the "vegetable plate"). Oh and then there were the numerous free drinks that kept magically appearing. Let's just say that on the flight back, the Biscoff cookies seemed like a health food.
Will I be recreating any Southern specialties for you? Um… not at the moment.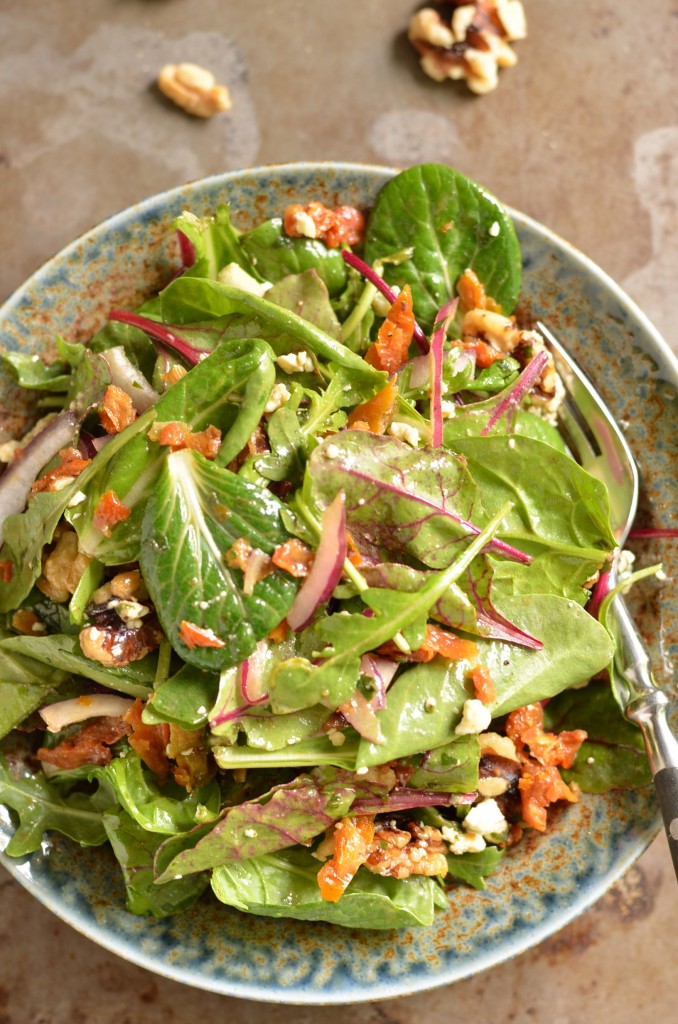 But believe it or not, this salad isn't even my Monday attempt to make up for all of that. Nope, it's just my recreation of the delicious Whole Foods salad I enjoyed on the flight to Nashville… again, before All The Southern Food.
I love picking up easy pre-packaged Whole Foods salads when I'm traveling (or when I get back and have no food in the house). They're usually super simple, so they're easy to recreate, and they also have great flavor combos. My super sweet spinach salad and tangerine detox salad are two such favorites from the past! This one belongs right up there with them, and was very timely, as I still have an enormous bag of sun dried tomatoes courtesy of Nate's mom.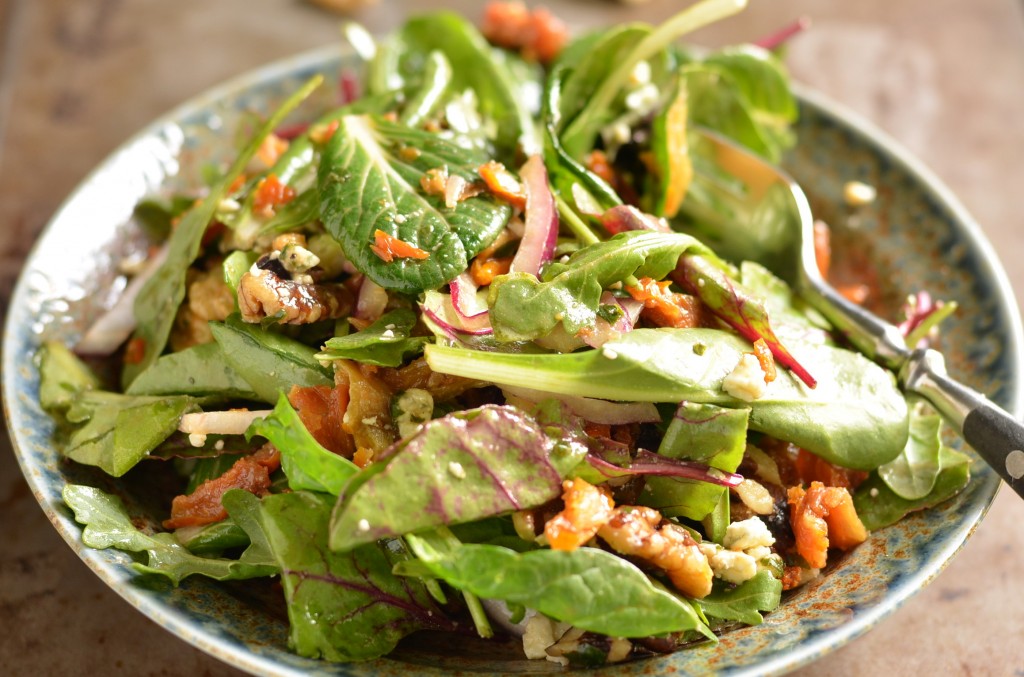 This easy salad features the awesome flavor combo of gorgonzola cheese, sun dried tomatoes, and walnuts. It's all kicked up a notch with a sprinkling of red onion and a basil balsamic vinaigrette. Yum!
The vinaigrette is unpictured, because let's face it – it's a brown dressing with flecks of herbs in it. Highly delicious, highly unattractive. And since the whole point of taking pictures for this blog is to make you want to eat the food I make, well, there are no pictures of the dressing. Trust me, it's better that way. And trust me, you still want to eat it.
I hope you enjoy this salad, and I also hope your return to the working world of Monday is a little easier than mine!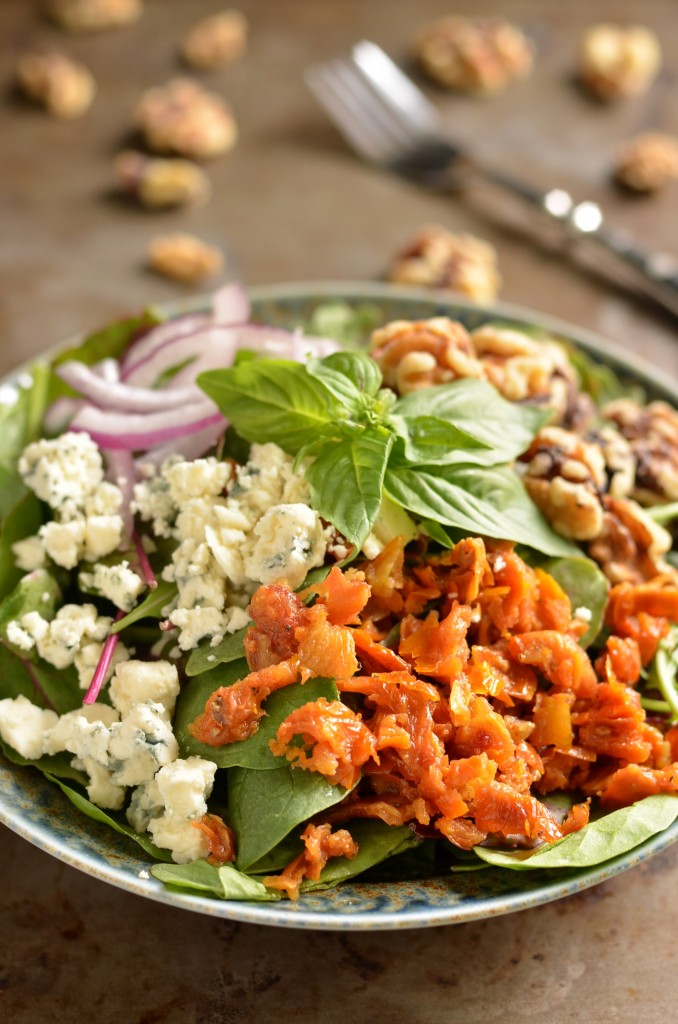 Sun Dried Tomato and Gorgonzola Salad
Ingredients
1/2 cup sun dried tomatoes (not packed in oil)
drizzle of olive oil
salt and pepper
1/4 cup loosely packed basil leaves
juice of 1/2 lemon
2 Tbsp olive oil
1 Tbsp balsamic vinegar
1 Tbsp honey
your favorite greens
1/3 cup crumbled gorgonzola cheese
1/3 cup walnuts
1/4 cup thinly sliced red onion
Instructions
Place sun dried tomatoes in a bowl. Cover with warm water and soak for 10 minutes. Drain and slice. Toss with a drizzle of olive oil and a sprinkle of salt and pepper. (If you are using tomatoes that are packed in oil, simply drain and slice.)
Make the dressing by blending together the basil, lemon juice, olive oil, balsamic, and honey.
To make the salad, top a bed of greens with the sun dried tomatoes, gorgonzola, walnuts, and red onion. Pour on the dressing and toss to coat. Serve and enjoy!