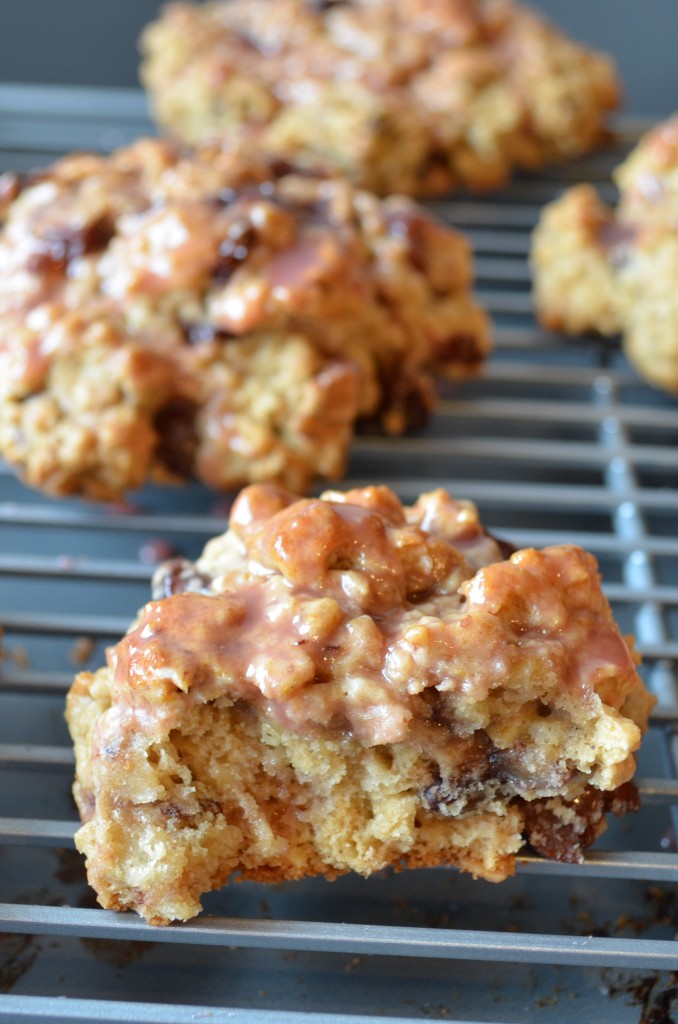 You've been so good lately.
Eating your green stuff.
Subbing beans for meat in your favorite dinners.
Even making steaks out of vegetables.
So maybe… just this once… you could be a little bit bad?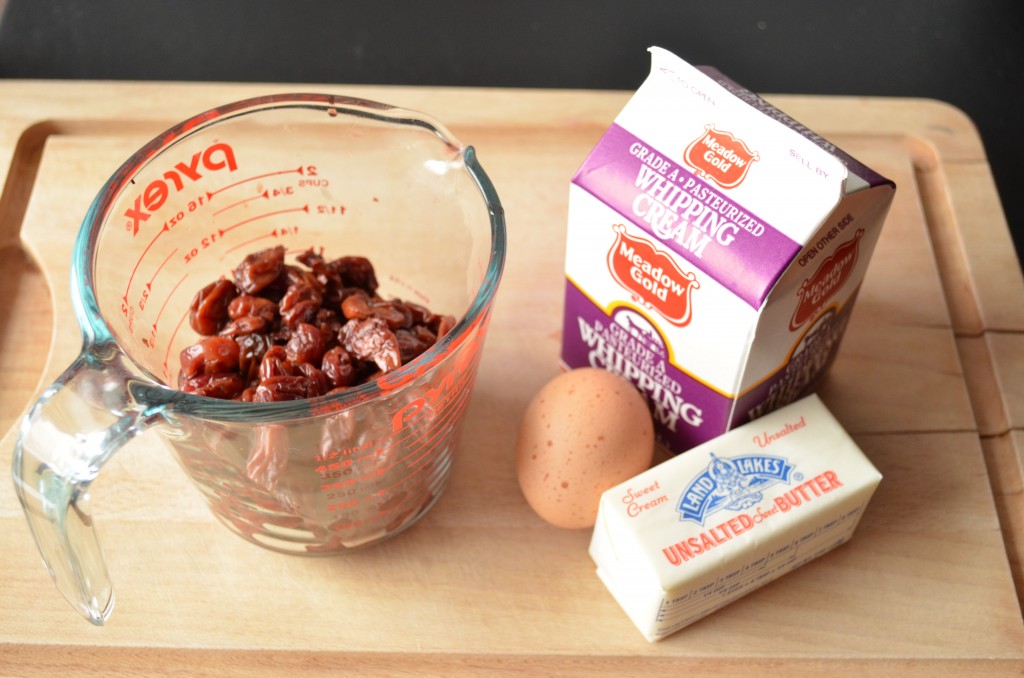 You won't regret it, I promise.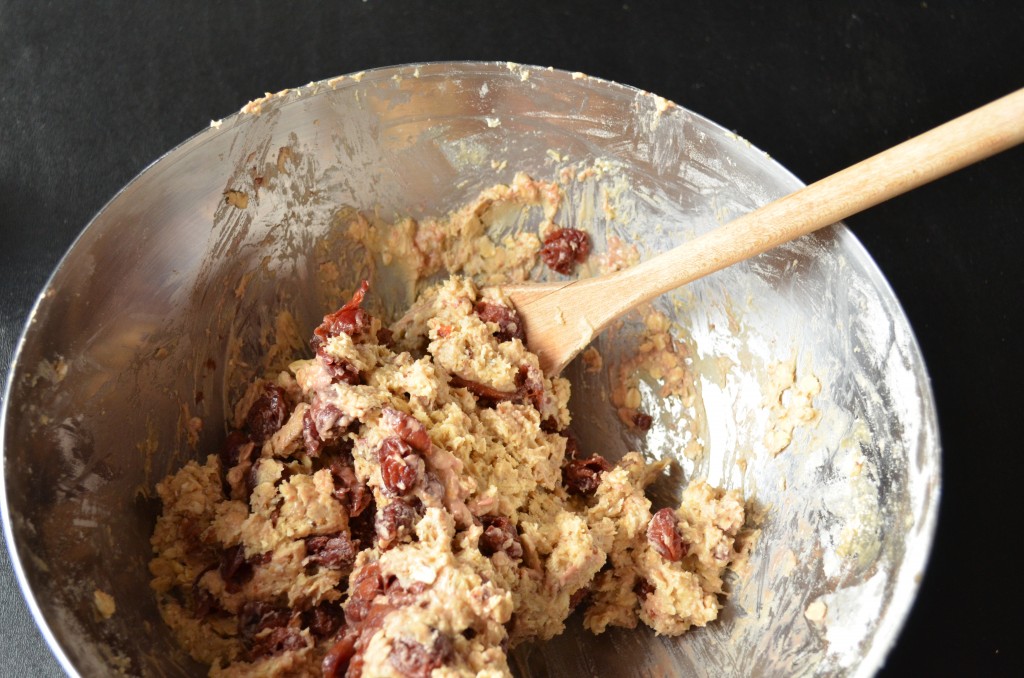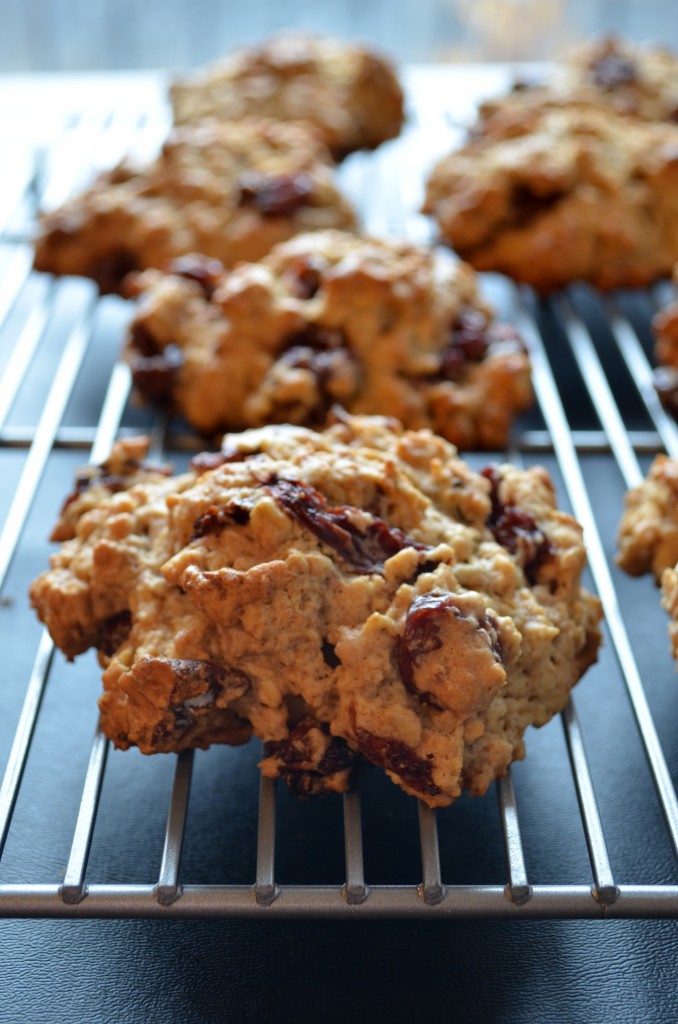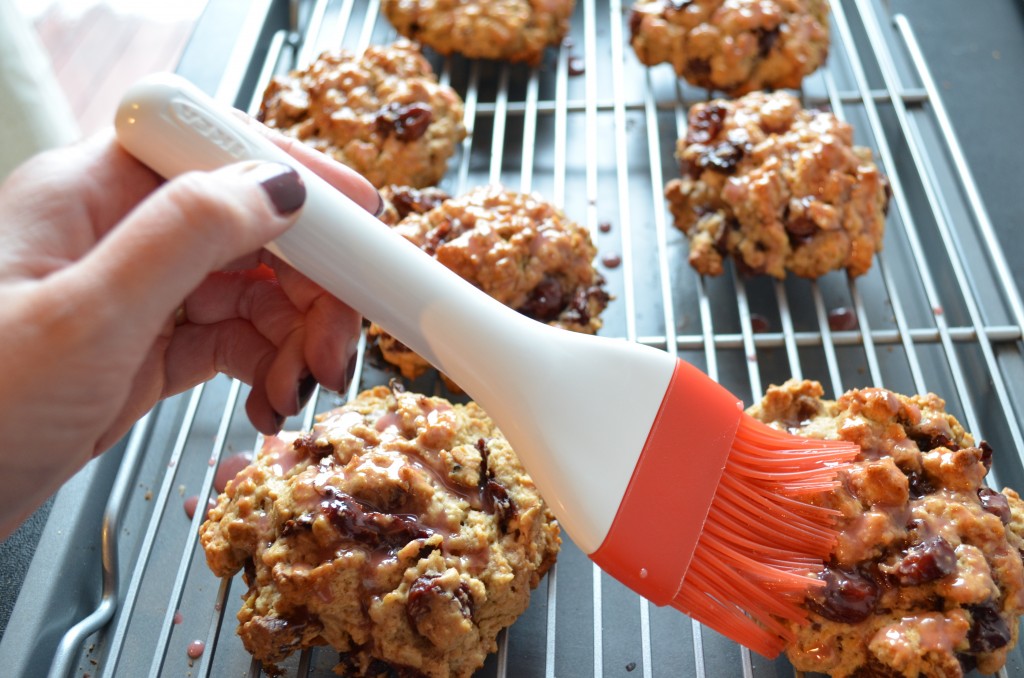 I've been wanting to post a scone recipe on this site for quite some time. I don't think I've ever met a scone I didn't like.
And homemade scones are way better than bakery scones – trust me if you've never made them. At a bakery, the scones have been sitting around for about 6 hours before you get there, and they always seem to have dried out.
These, my friends, are not dry.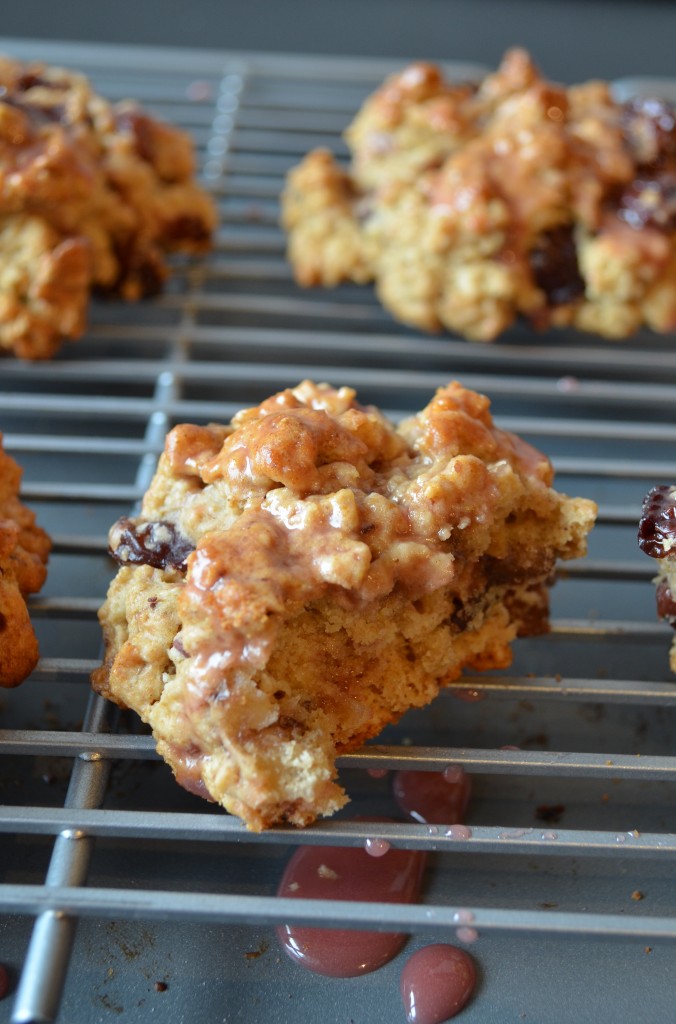 In fact I got the name for these scones, "fat cherry," from a kind of cookie my mom makes around Christmastime. Fat raisin cookies are apparently Bill Clinton's favorite (or at least they were before he was vegan!), and the Boston Globe has shared the recipe for them a few times. They are basically an oatmeal raisin cookie with the raisins soaked in rum, which plumps them up and adds juicy flavor.
And why not do the same thing with tart dried cherries and stuff them in a scone?
Like I said: not dry. In any sense of the word.
Except I don't much care for rum (or any other liqueur, for that matter), so I plumped up these cherries with tart cherry juice and almond extract. If you want boozy scones… slow down lady, it's breakfast! Just kidding, I'm sure it's 5 o'clock somewhere. You can soak your cherries in kirsch or amaretto if that sounds good to you.
What better treat to wake up to on Valentine's Day morning – or any morning, for that matter – than these luscious cherry and almond scones?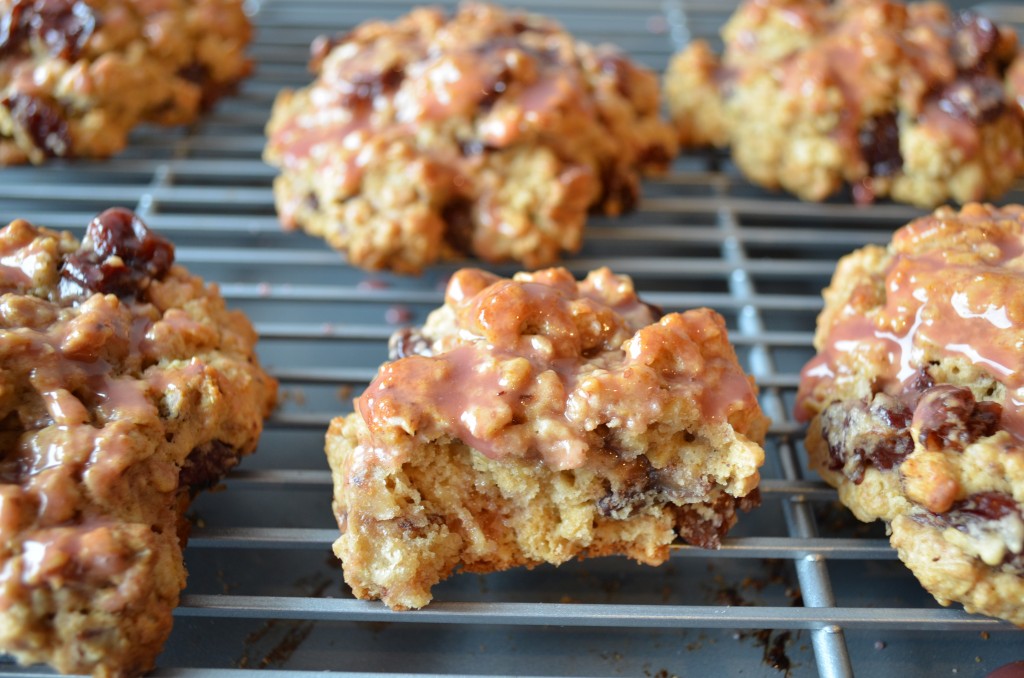 Fat Cherry and Almond Scones
Makes 8 scones
Ingredients:
For the scones:
1 cup tart cherry juice
1 tsp almond extract
1 cup dried cherries
1 ½ cups all purpose flour
1 ¼ cups old-fashioned oats
1 ½ tsp baking powder
¼ tsp baking soda
¼ tsp kosher salt
½ cup raw almonds, lightly toasted and chopped
½ cup (1 stick) cold unsalted butter, cut into small pieces
¼ cup cold heavy cream
½ cup maple syrup
1 cold egg
For the glaze (optional):
1 cup confectioner's sugar
3 Tbsp tart cherry juice
Instructions:
In a small saucepan, bring cherry juice and almond extract to a boil. Remove from heat, add cherries, and cover. Refrigerate at least an hour, and up to overnight, before proceeding.
Preheat oven to 350 and position a rack in the center of the oven.
In a large bowl, stir together the flour, oats, baking powder, baking soda, and salt. Sprinkle the pieces of butter over the top. With your fingers or a pastry cutter, work the butter into the flour mixture until no large chunks remain.
In a small bowl, whisk together the cream, maple syrup, and egg. (I like to stick the bowl of dry ingredients and butter in the freezer while I do this, to make sure they don't start to warm up.) Pour into the flour mixture and mix until just combined.
Drain the cherries and stir them into the batter along with the toasted almonds.
If you've come this far without licking batter off your fingers or the spoon… well, you have much more self control than I do.
Drop mounded scoops of dough onto a baking sheet (unlined is fine) with at least an inch in between. (The scones won't spread much, but better safe than sorry!) Bake at 350 for about 25 minutes, until golden brown. Gently transfer to a wire rack to cool completely.
While the scones cool, make the tart cherry glaze. Whisk together the powdered sugar and cherry juice. Add more cherry juice as necessary to make a smooth glaze. Brush over the tops of the cooled scones. Don't be afraid to glaze the scones 2, even 3 times, waiting a few minutes for the glaze to dry in between. The cherry glaze gives the scones this beautiful pink color, plus some extra cherry flavor!
The scones taste best on the day they are made, but can be kept in an airtight container for up to 3 days.
Time:
2 hours