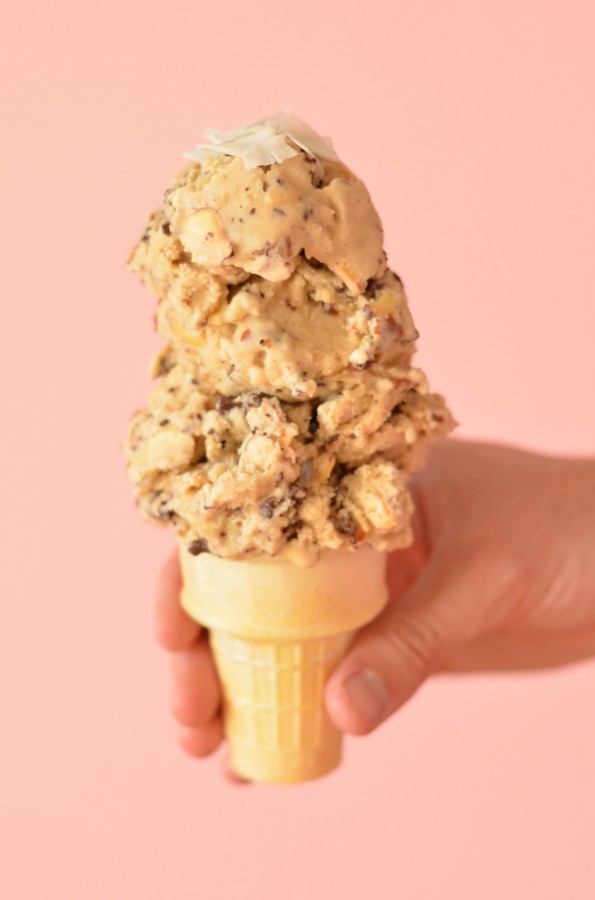 Behold my first vegan ice cream!
I should have shown you this ice cream a while ago. It's a little unforgivable that I haven't, actually. But you see, some things got in the way.
First, I needed to work on the recipe.
Next I needed a batch that could actually stay in my freezer long enough to be photographed.
Then I needed my friends to try some.
Last, I needed to take some good pictures… you know, before the subject of my photographs disappeared from the bowl.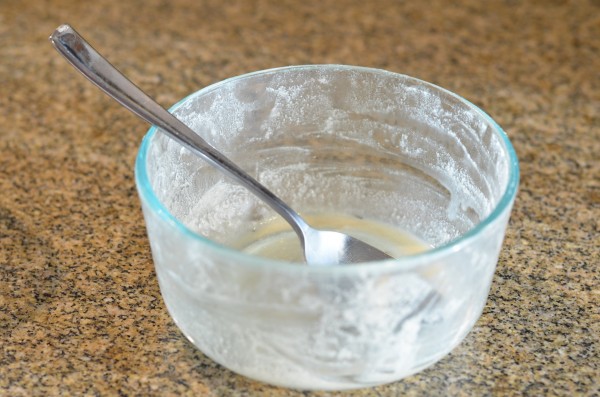 It's actually a wonder that this whole post isn't just empty bowl pictures like the one above. But, four batches later, despite my best efforts, I am finally showing you this ice cream.
Every Friday this summer I'm doing a new ice cream recipe. We're in our fifth week of ice cream, holy cow! Here's a look back at the past four:
Chunky Lola Cookie Dough Ice Cream
Red Beet and White Chocolate Chip Ice Cream
Chocolate Terrine with Sea Salt and Thai Basil Ice Cream
So actually, I don't feel that bad that this ice cream took a few weeks. But finally, we do indeed have Coconut Almond Fudge Crunch Ice Cream.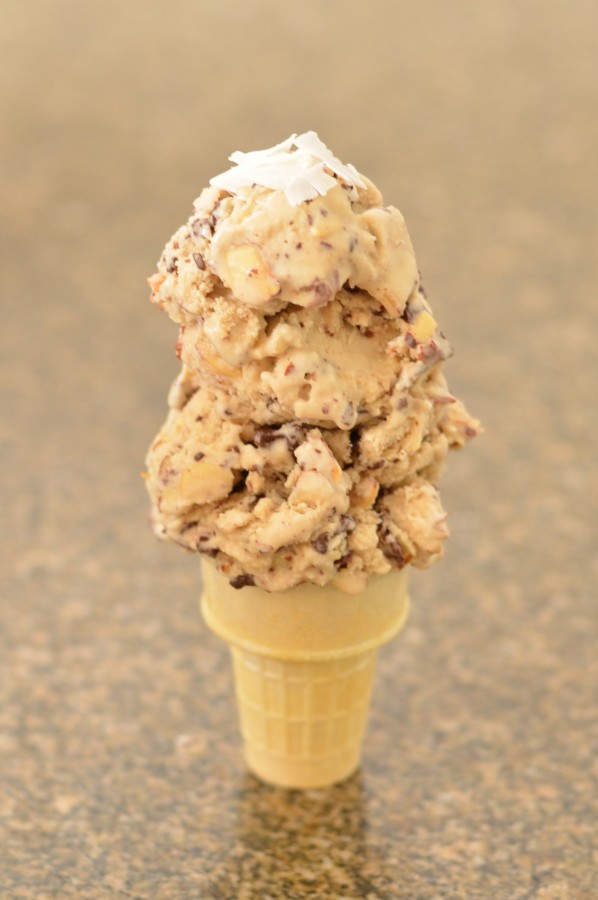 If you are into Almond Joys, you could call this Almond Joy ice cream. (I personally was more of a Reese's gal growing up, which I'm now trying to make up for by eating as much coconut, almonds, and chocolate together as possible.)
This recipe is inspired by the elusive Ben and Jerry's coconut almond fudge chip flavor, which I first tried it at a free cone day during college (and which is not vegan, I'd bet my bottom dollar). I've had it only once or twice since, because they don't sell it in pints, but I immediately dubbed it my favorite kind of Ben & Jerry's. Coconut + almond + chocolate is really the best possible combination, beating out (in my opinion) alllll their other super fancy flavors. Yep, I said it.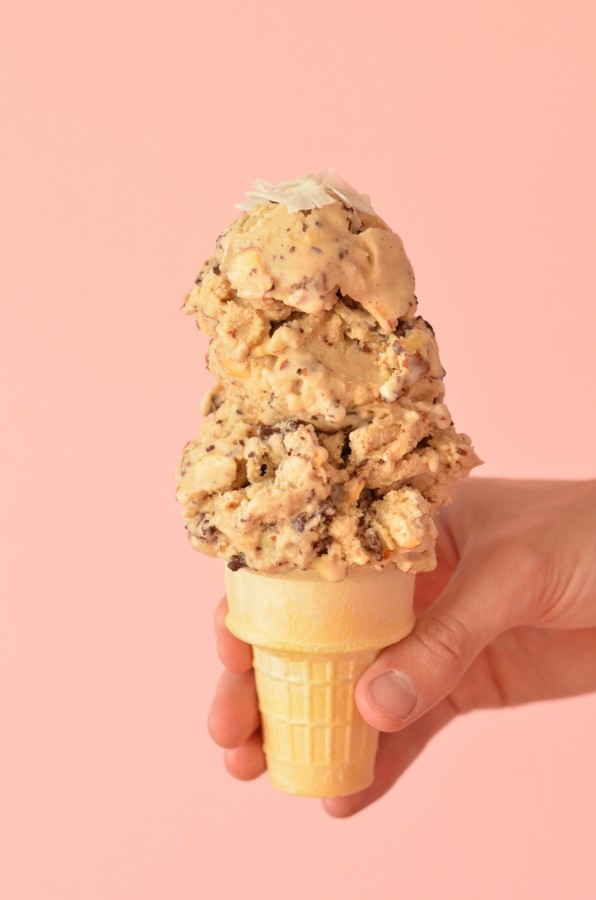 I did a bit of a different take on this ice cream than Ben and Jerry, though, because a coconut-flavored ice cream seemed like the perfect opportunity to skip the dairy and eggs all together. Coconut milk makes a lovely ice cream base, especially when combined with a luscious secret ingredient: coconut sugar. The coconut sugar adds a rich, caramel-y flavor that is the reason I love this ice cream so much. It's my new favorite ingredient – too bad I used the whole bag making a million batches of this ice cream! (I bought mine at Whole Foods, where they had several options. If you use a different kind of sugar, try to choose one that also has that cooked, caramel-y flavor. I've only made this recipe with coconut sugar, though.)
After making the base with coconut milk and coconut sugar, I added lightly toasted almonds (not too toasted or they'll taste burnt!) and a drizzle of melted chocolate that freezes as soon as it hits the ice cream, leaving a crunchy chocolate ribbon all the way through. The original Ben and Jerry's flavor has chocolate chunks, and chocolate chunks are good… but sometimes you just need big clumps of chocolate in your ice cream, you know? At least I do.
Never had vegan ice cream before? Don't be scared! Coconut milk ice cream really is just as amazing as its custard-based friend. Plus it's easy to make, because there's no messing around with egg yolks, tempering, or candy thermometers. You do need an ice cream maker, though, to get it as creamy as possible. Maybe it's time you went out sat on the couch and bought one?
Seriously, though. You're going to want to make this.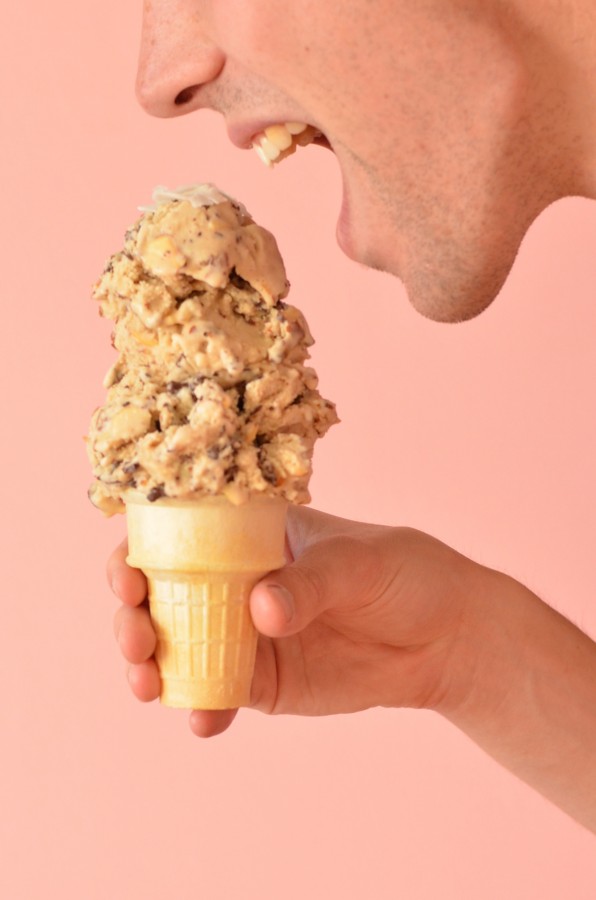 Coconut Almond Chocolate Crunch Ice Cream (Vegan)
Ingredients
2 14-oz cans full fat coconut milk
1/2 cup coconut sugar
3/4 cup vegan chocolate chips
1 tsp coconut oil
1 cup sliced almonds, lightly toasted
Instructions
Bring coconut milk and coconut sugar to a boil in a small pot, stirring to dissolve sugar. Reduce heat and simmer for 2 minutes. Remove from heat and set aside to cool. Once cooled to room temperature, cover and refrigerate until chilled.
Once coconut milk mixture is chilled, melt chocolate chips and coconut oil by microwaving in 30-second increments, stirring in between. Set aside to cool.
Churn coconut milk mixture in your ice cream maker according to manufacturer's instructions. Once it looks about done but is still moving smoothly (which takes about 15-20 minutes in my Cuisinart ice cream maker), the chocolate should also be cooled a bit. It can be warmer than room temperature, but shouldn't be hot. It should be warm enough to pour evenly without being gloppy. Stream it into the ice cream as it churns. Turn off the ice cream maker and and break up the chocolate chunks a bit with a spoon or spatula. Mix in the almonds.
Scoop into a container, cover, and freeze until hardened, about 2 hours.
Serve and enjoy!