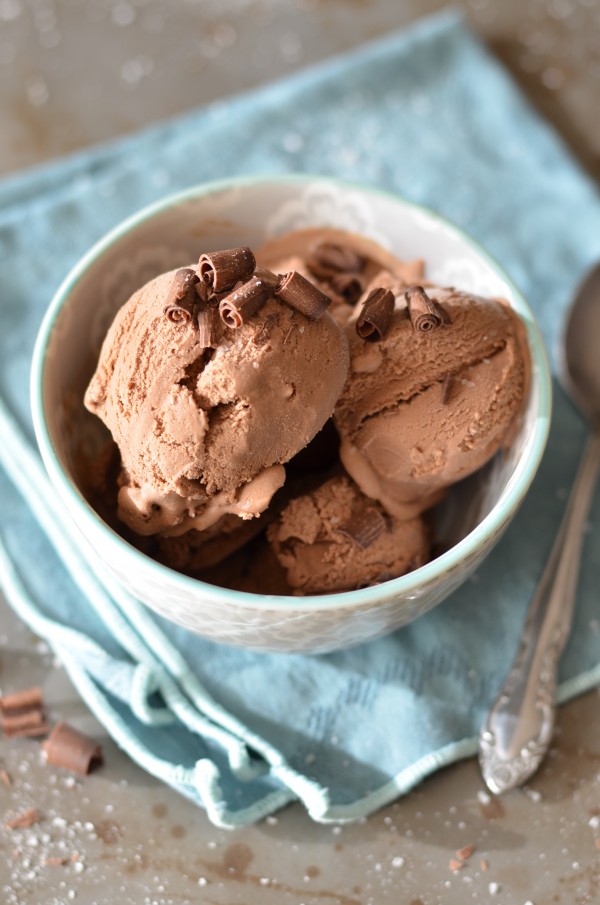 It's Friday… and Friday calls for ice cream.
When I served some salted chocolate with ice cream a few Fridays ago, my taste testers all agreed: the sea salt totally made the dish. And so I got to thinking… why not combine all of those things into one, a salted chocolate ice cream?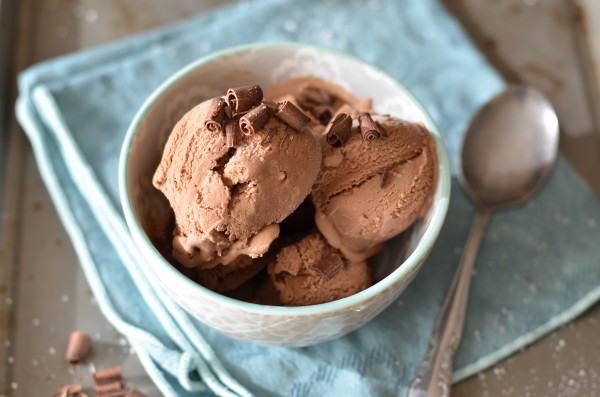 I couldn't think of a single reason not to.
I love salted chocolate anything, and I'm not surprised that ice cream is no exception. This chocolate ice cream is exceptionally rich and velvety smooth, and the sea salt makes it over-the-top delicious. It's like eating your favorite salted chocolate bar (ummm Trader Joe's Dark Chocolate Caramel with Sea Salt, anyone?) in frozen form. It's preferably done while watching The Bachelorette. And if you want the textural contrast of sea salt that you get with a chocolate bar, I recommend adding a few flakes of salt on top. Possibly with more chocolate.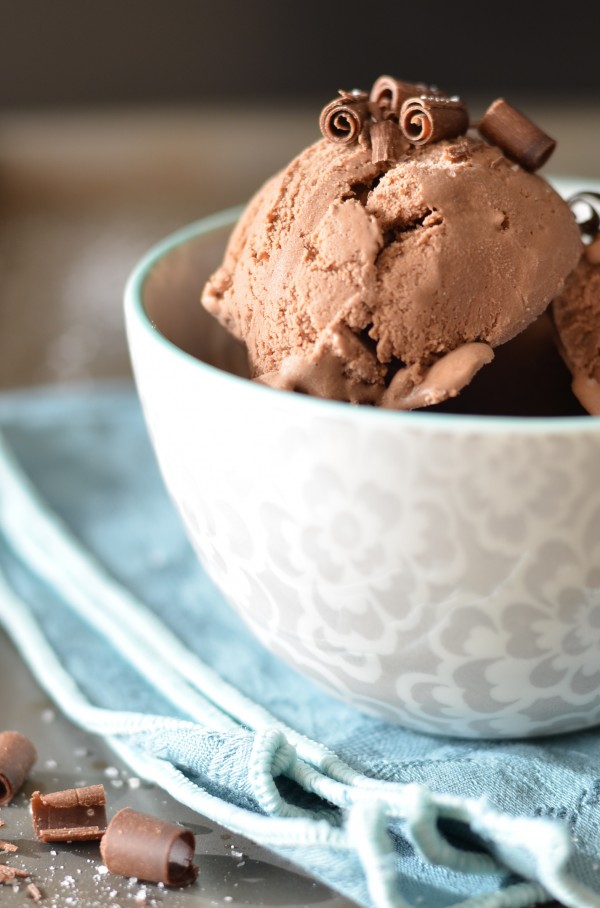 I say this every week (maybe not on here, but at least to myself)… but I think this may be my favorite ice cream yet.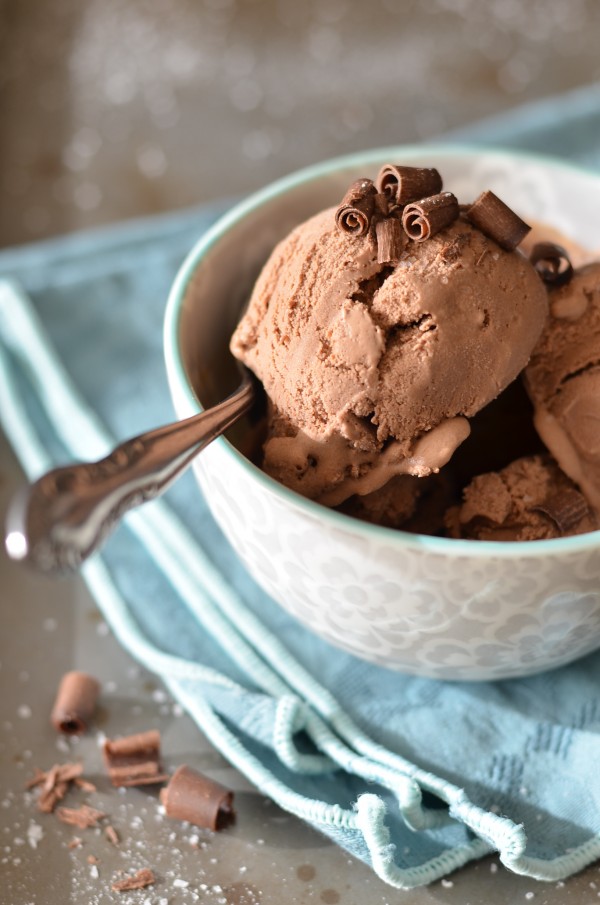 At this point, that's really saying something, because we have many weeks of Friday ice creams behind us. Here's a look back:
Chunky Lola Cookie Dough Ice Cream
Red Beet and White Chocolate Ice Cream
Chocolate Terrine with Sea Salt and Thai Basil Ice Cream
Vegan Coconut Almond Fudge Crunch Ice Cream
Dairy-Free Caramelized Banana Ice Cream
After the last two weeks of dairy-free ice creams, I promised you something filled with cream and eggs this week… so here you have it: a creamy, custard-based, salty chocolate ice cream. Grab a cone and your sea salt and get scoopin'!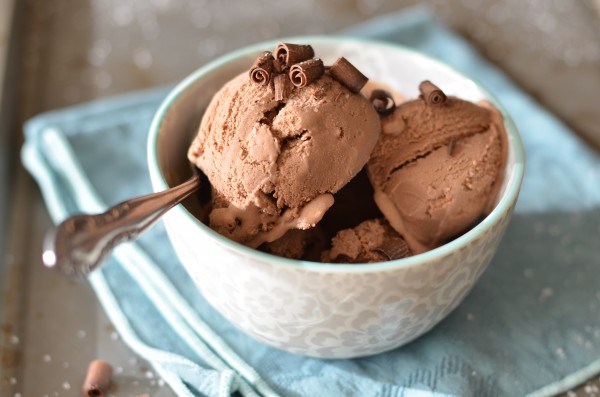 Salted Chocolate Ice Cream
Ingredients
2 cups whole milk
2 cups heavy cream
1/2 cup cocoa powder
3/4 cup sugar
8 egg yolks
1 1/2 tsp sea salt
1 tsp vanilla extract
2 Tbsp brewed coffee
Instructions
In a saucepan over medium heat, whisk together milk, cream, cocoa powder, and sugar until cocoa powder is thoroughly incorporated and sugar is dissolved.
In a medium bowl, whisk together egg yolks. Slowly pour in about 1/2 cup of the chocolate mixture, whisking constantly, to temper. Pour in the rest of the chocolate mixture, then return to saucepan over medium heat.
Heat, stirring constantly with a wooden spoon, until the mixture reaches 175 degrees. At this point, you should be able to draw a line with your finger across the back of the spoon and have it stay.
Pour mixture through a strainer into a bowl. Stir in the sea salt, vanilla extract, and coffee. Bring down to room temperature, then cover and refrigerate until thoroughly chilled, at least several hours and up to overnight.
Churn in an ice cream machine according to manufacturer's instructions. Scoop into a separate container, cover, and freeze until hardened, several hours more.
Enjoy!