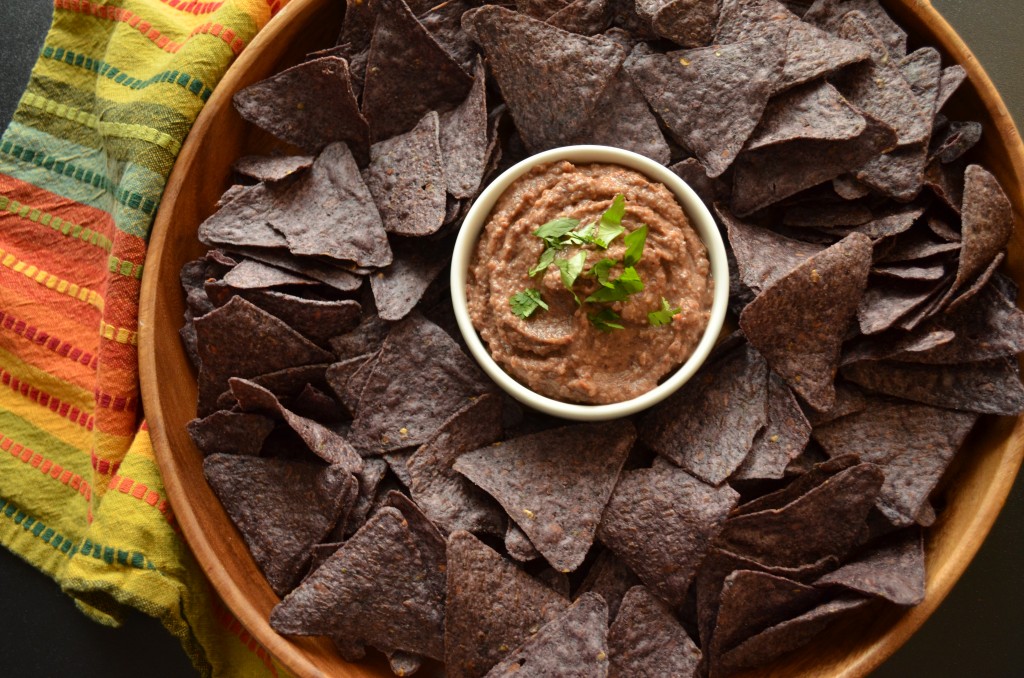 So, it occurs to me that you may be looking for something tasty to bring to a Super Bowl party tomorrow.
And that maybe you left it to the last minute.
And that maybe you and I have that in common.
I've posted a bunch of football appetizers on this blog lately, just none this week because… let's face it, I'm already over the Super Bowl. I'm pretty much the ultimate fair weather Pats fan, and as soon as they were out, I was, too.
I'll be in it for the commercials tomorrow, and of course the food… so let me share a few suggestions. These appetizers will make you more than welcome at anyone's house this Sunday!
Buffalo Brussels Potato Skins with Lightened Up Blue Cheese Dressing – My favorite appetizer of all time, and they even have green stuff hidden in there. Oh my goodness. This is an awesome veggie alternative to wings.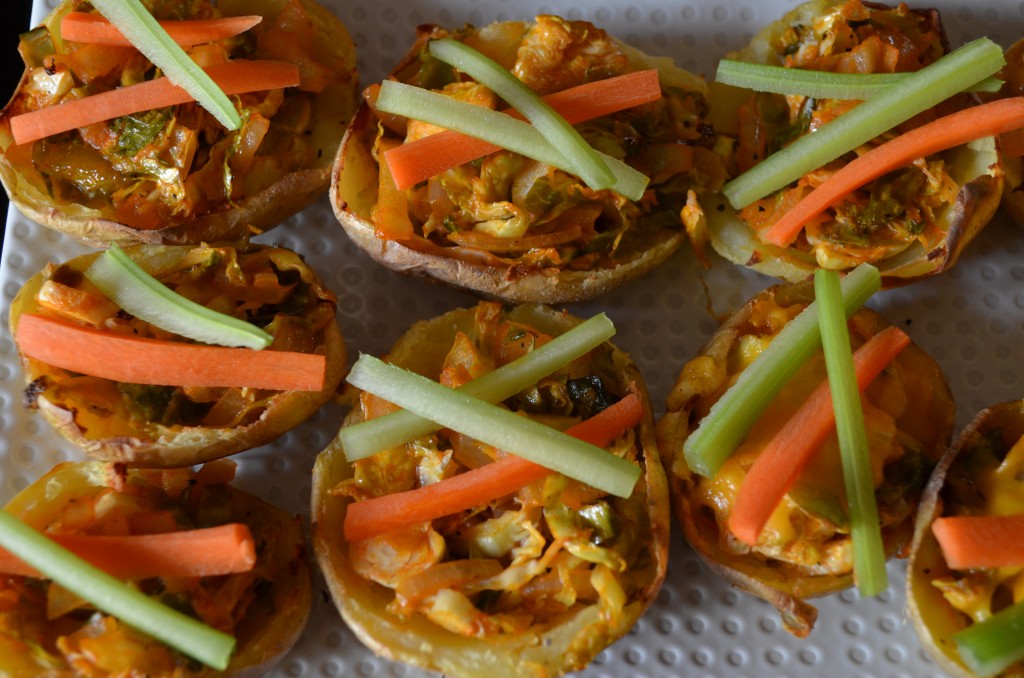 Healthy Leek and Gruyere Sweet Potato Skins – If you prefer sweet potatoes, these are totally for you. You can use sharp cheddar instead of the gruyere so they won't be stinky!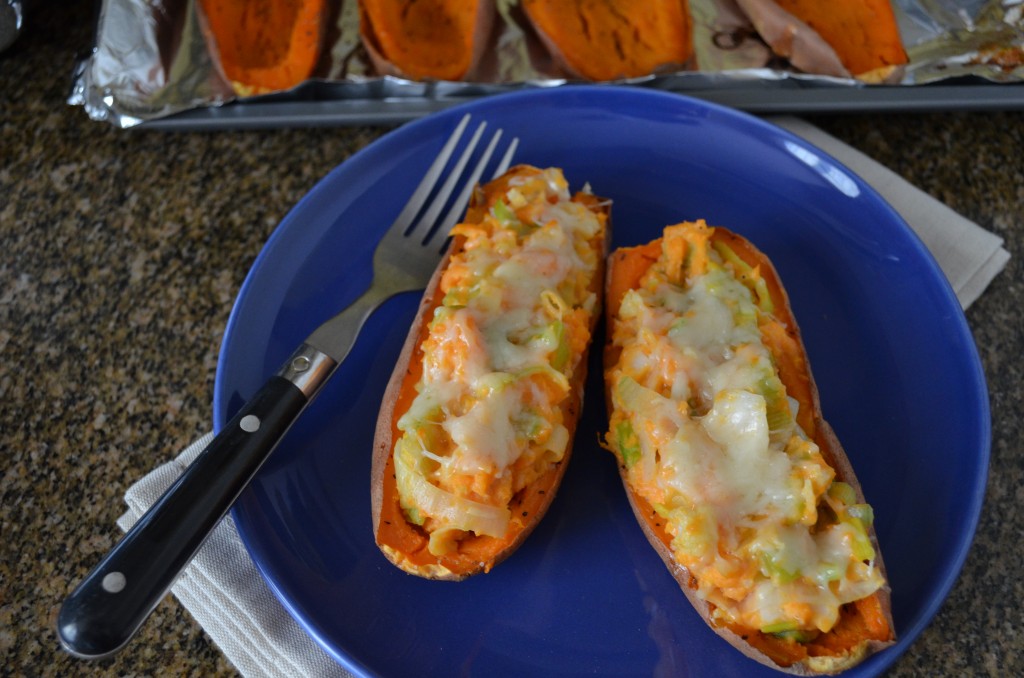 Chipotle Black Bean Dip – One of my favorite healthy dips, and super easy to throw together.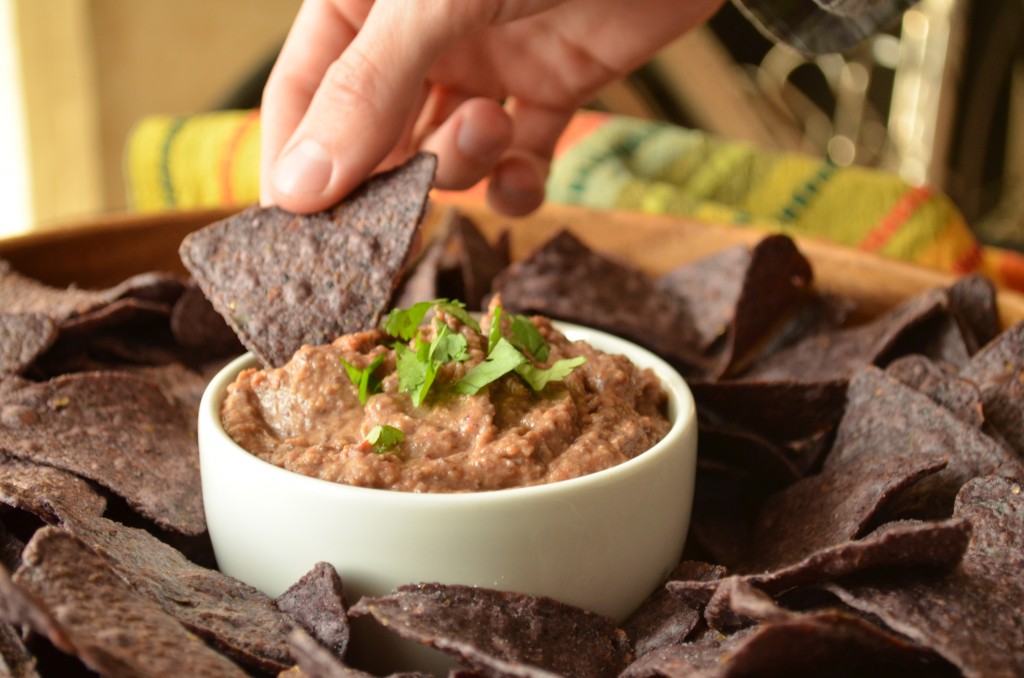 Extra Creamy Hummus – This is also super fast to whip up a batch of, and is perfect if you want something healthy to munch on.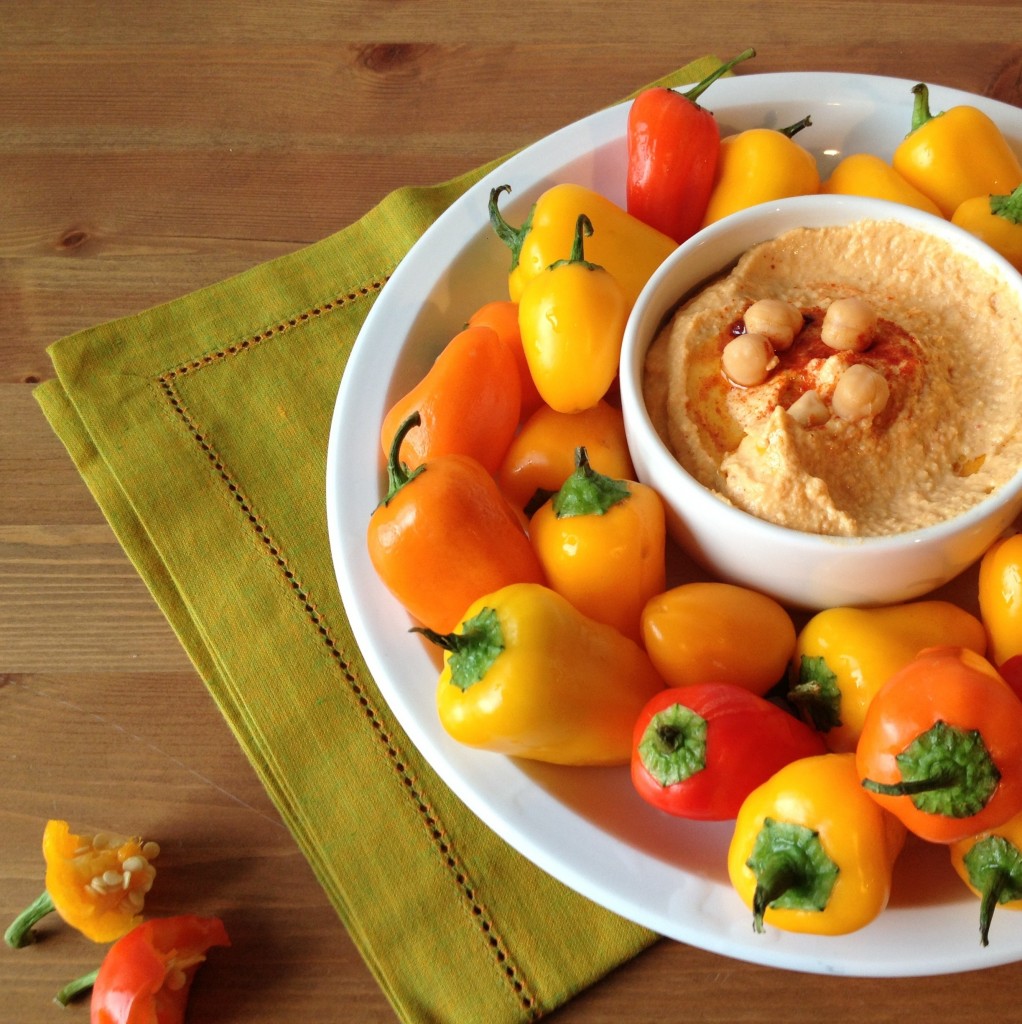 Simple Guacamole – Everyone likes guacamole.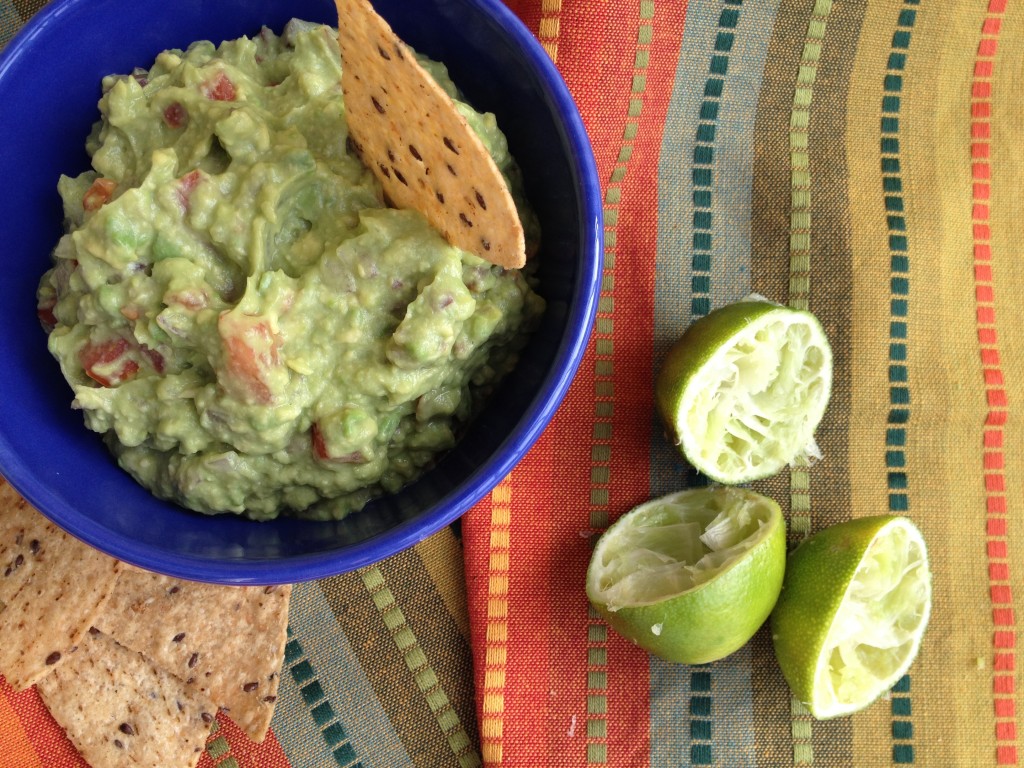 And if you're hosting the party, here are a few suggestions for easy dinners to make:
Vegan Three-Bean Chili – You can double the recipe to make an enormous pot of this. No one will go home hungry!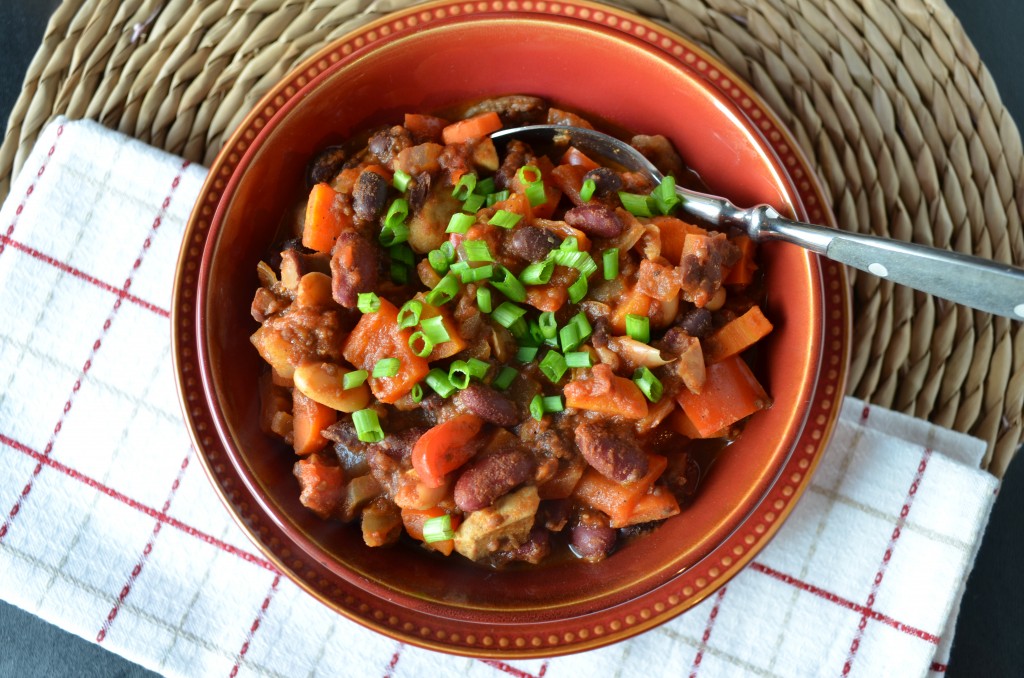 Roasted Red Pepper, Mushroom, and Caramelized Onion Pizza – OK, so the pictures aren't the best, but this is seriously delicious. Top with the cheese of your choice!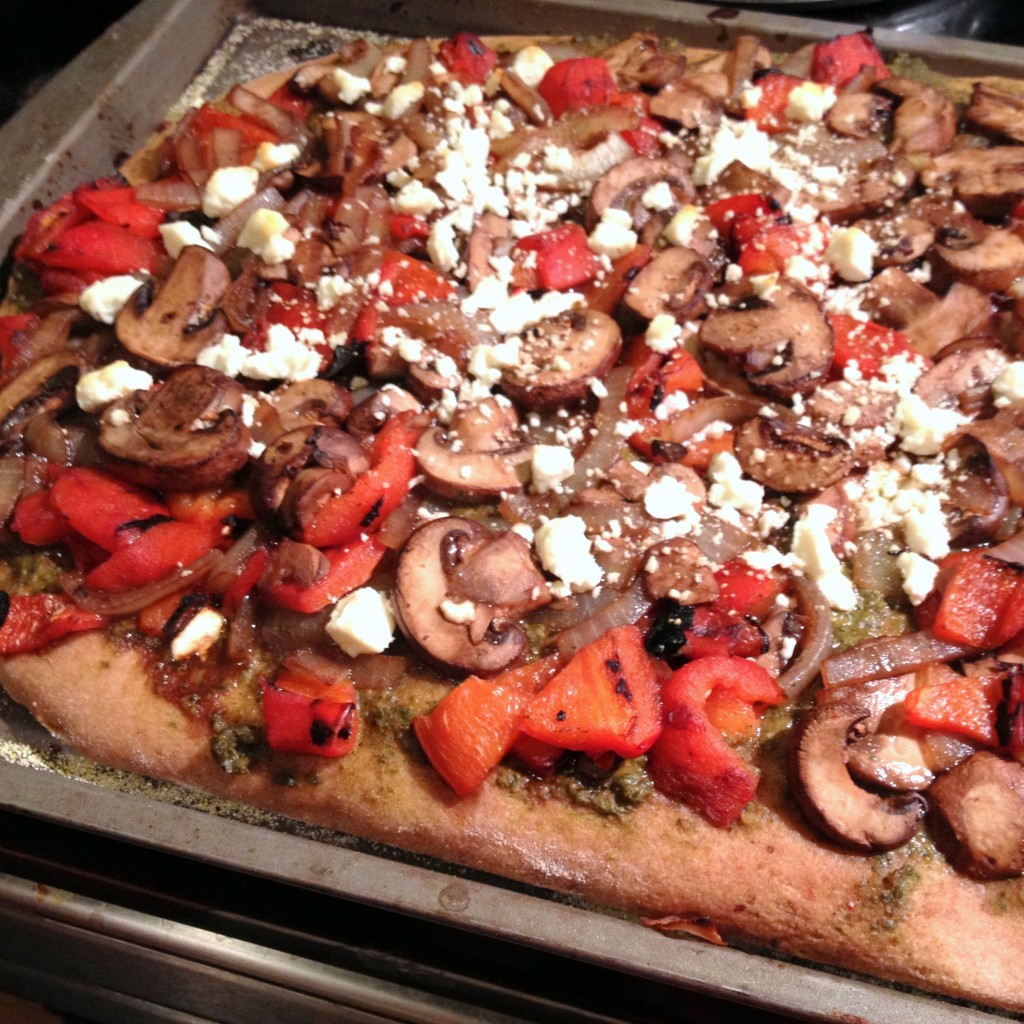 Chickpea Tacos with Guacamole – And finally, my most-pinned recipe recently. You won't believe how quick these tacos are to make, and they're a great healthy alternative to meaty tacos with cheese and sour cream.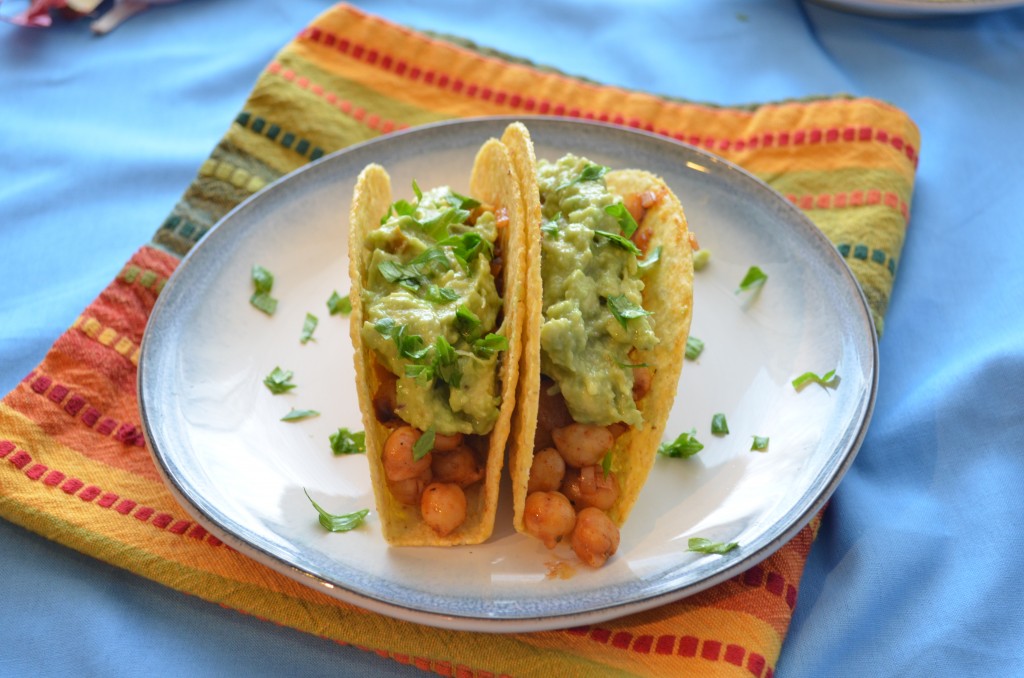 Can I put in a shameless plug here for you to like Coffee & Quinoa on Facebook? That way, when I post an urgent plea for someone else to wash my dishes, you can be notified immediately. I KNOW, right?! Also, Pinterest, because then we can play a fun game called "what is Erica going to blog about next week?" It's usually pretty obvious what's on my mind when I pin five beet cake recipes in a row (hint hint). And if you'd rather spend Sunday ignoring the Super Bowl and repinning baked good recipes… well, I'm right there with ya!
Enjoy the rest of your weekend!